Overview
With Ramp, you can invite your entire company to start better managing spend. Users invited onto Ramp can be set up with the proper roles and permissions so that you can control expenses. For more information on User Roles, read here: User Roles Overview
Adding a new member to your Ramp account is easy - just go to Ramp > Team click on the 'Invite People' button on the right-hand side of the page, choose their role, enter their email address, and then submit the invitation. Once the newly invited team member accepts the invitation, they'll officially be a part of the team! You additionally have the option of adding a card for your employee as you invite them, or you can invite them without a card.
There are 3 ways to invite users:
1. Via the Invite Modal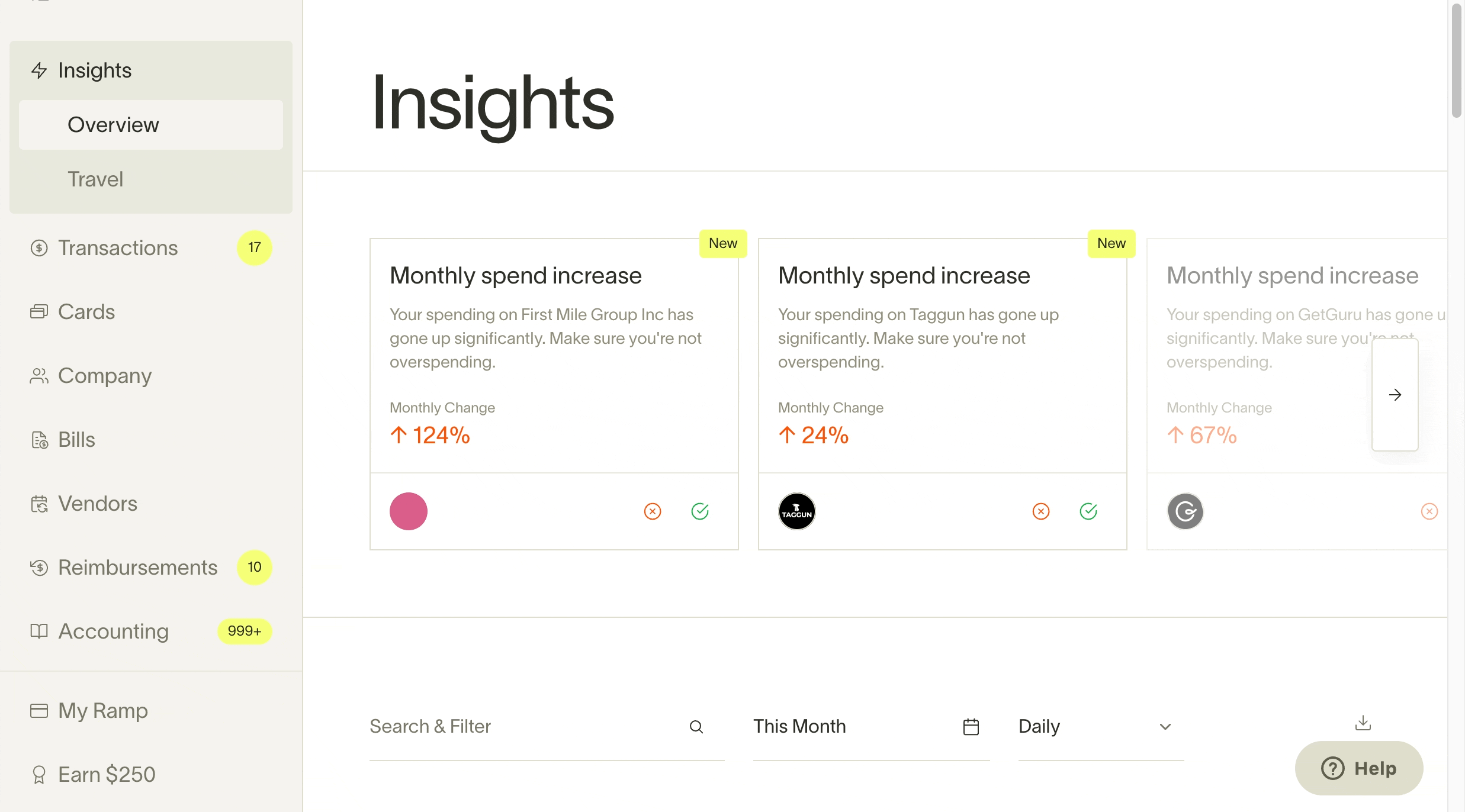 When inviting a user, you must select their role. For details regarding roles, check out this article.
2. Inviting in Bulk
If you need to invite many cardholders at one time, you can use our bulk invite tool. This will also allow you to ship your employees physical cards (if you choose) before they have accepted their Ramp invitation. Simply go to 'People' > 'Invite People' > 'Upload .CSV' to do so (here).
Tip: If you are trying to invite more than 5 users at once, it may be helpful to use the bulk invite tool.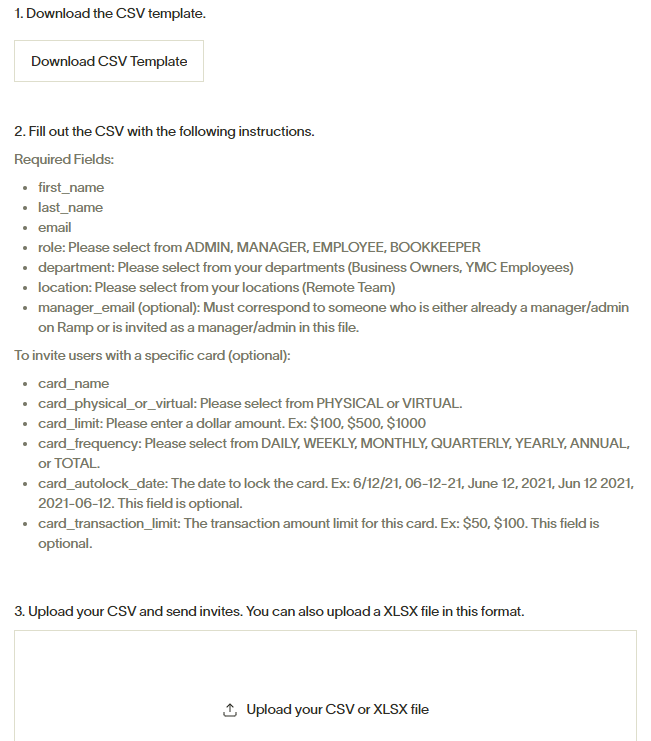 3. Inviting using an HRIS integration
Ramp has deep integrations with most common HR systems. For more information on how to set this up, visit: HR Integration