Ramp's real-time reporting shows company spend across all payment types in one place. 
Note: Users will only see the spend they have access to view (e.g. personal spend for cardholders and all team spend for managers and admins).
Line Chart

Ramp's line chart displays cumulative spend over the time period. You are able to filter and slice by cardholders, merchants, locations, and more for any interval (daily, weekly, or monthly). The dark line represents the current period spend, and the gray line is the spend from the previous period. By hovering over the lines, you can see the exact breakdown of your spend by category. These categories are defined by Ramp based on the MCC codes of transactions your team has made.
You may also view each payment type on its own by clicking on Card, Reimbursements, Bills across the top of the visual.
Bar Chart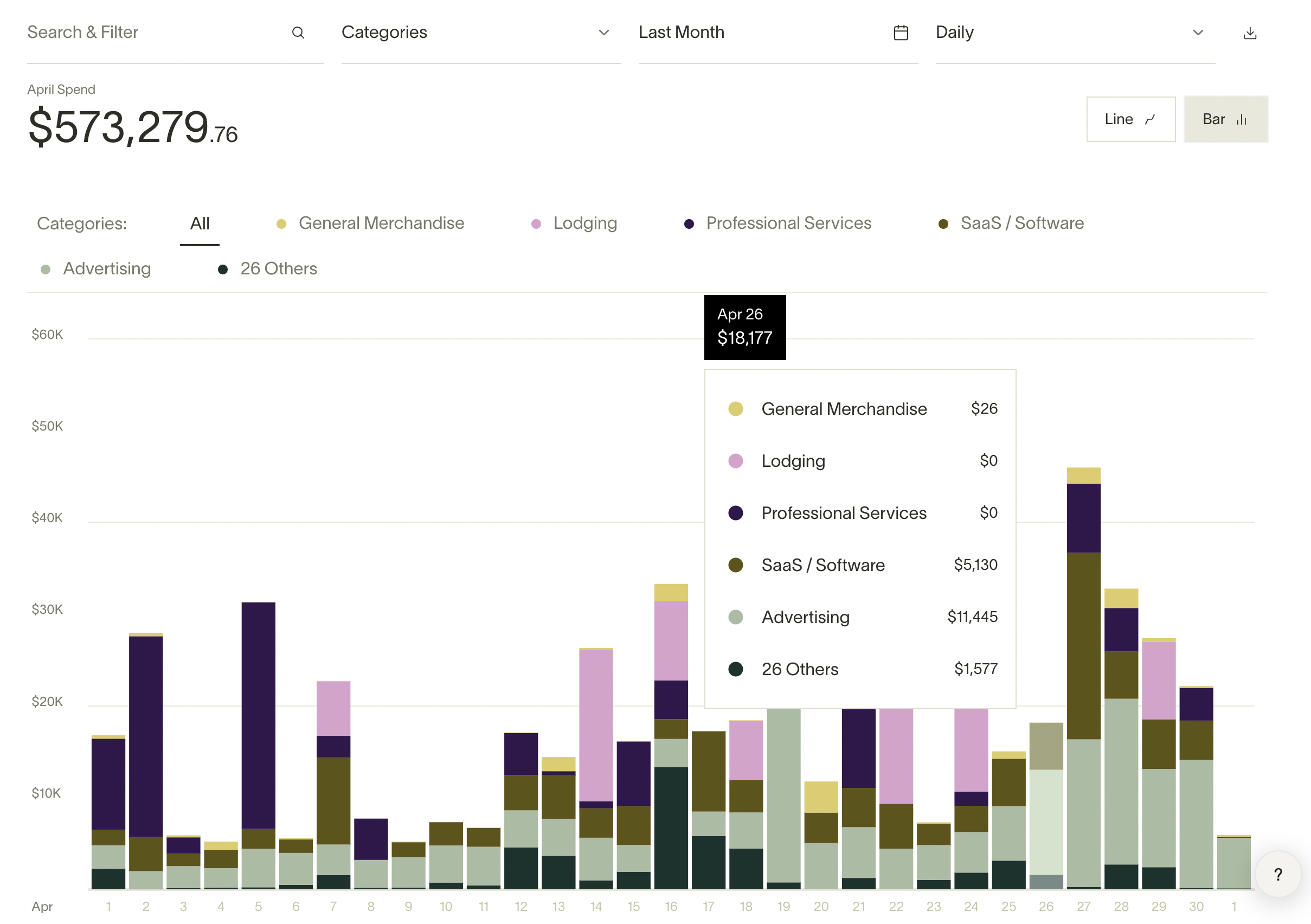 The bar chart is designed to show your spend data points discretely. Similar to the line chart, you can filter and slice by any dimension. 
All data may be exported via CSV for further analysis by clicking on the download button.