Overview
With Ramp, you have the ability to pay your international vendors in USD and in foreign currency using Ramp Bill Pay. You have the ability to upload your vendors payment information, invoices, create and approve your international wire within 60 seconds. We'll additionally sync your international payment information to your accounting provider automatically.
Please note, while international payments in USD are available to all bill pay customers, foreign currency bill payments are only supported for customers with linked NetSuite and Quickbooks Online accounts. Additionally, international payments are not supported for business based out of Nevada. 

If you're looking for something in particular for international payments, feel free to jump ahead:
Adding an international vendor
To add a new international vendor on Ramp, you can begin by creating a new bill draft or by heading to Vendors --> Bill Vendors --> and edit your vendor or add new vendor.
When creating or editing your vendor, denote the country where they are located. Note if you forward your invoice or drop your invoice on Ramp, we will attempt to automatically pull this vendor's country.

After choosing your vendors country, you'll be able to add your vendors bank account details. If you are paying your vendor outside of the US, choose add international wire details.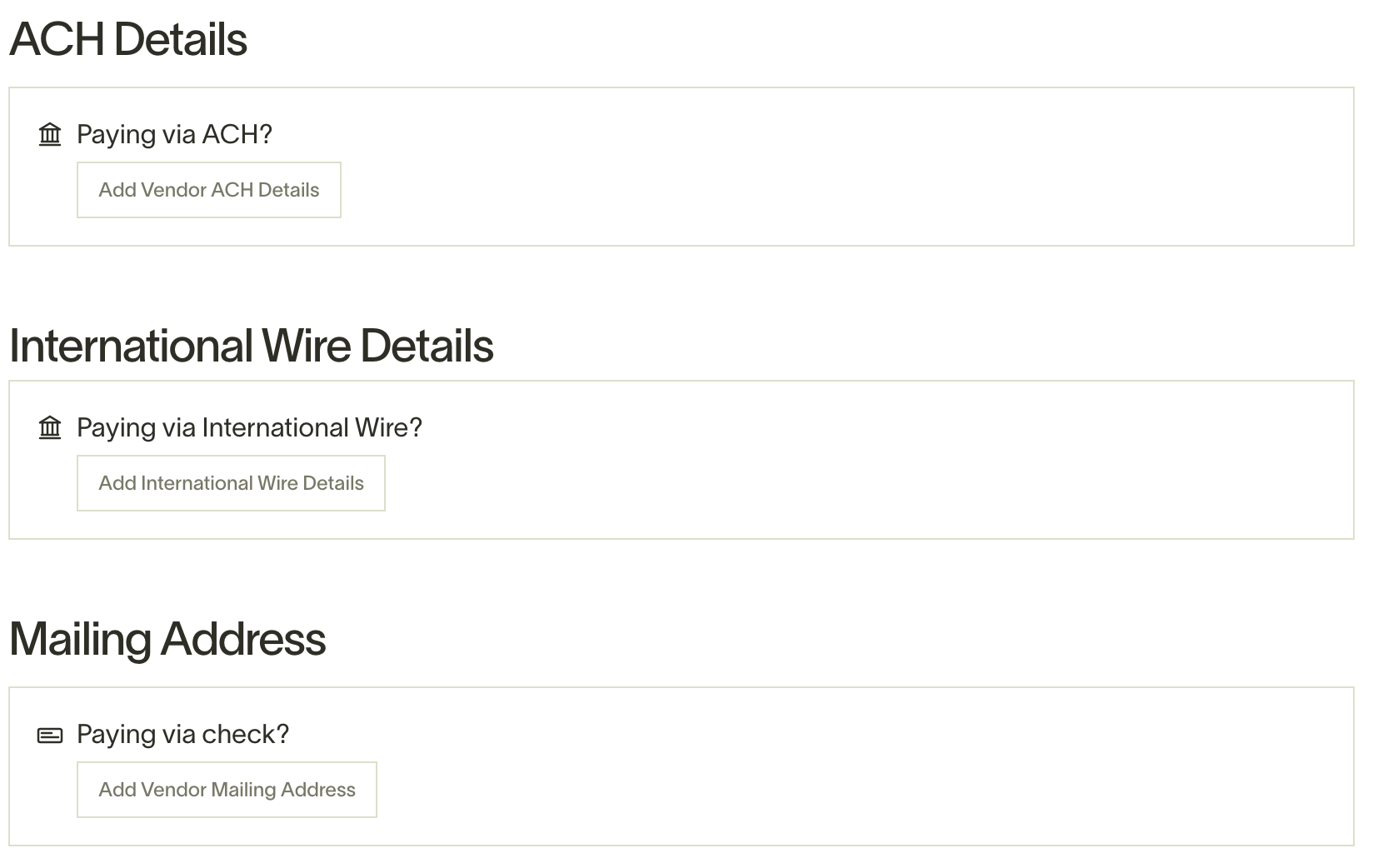 From there, you can select the currency of the account and add your vendors account details. The account field may change depending on the selected currency.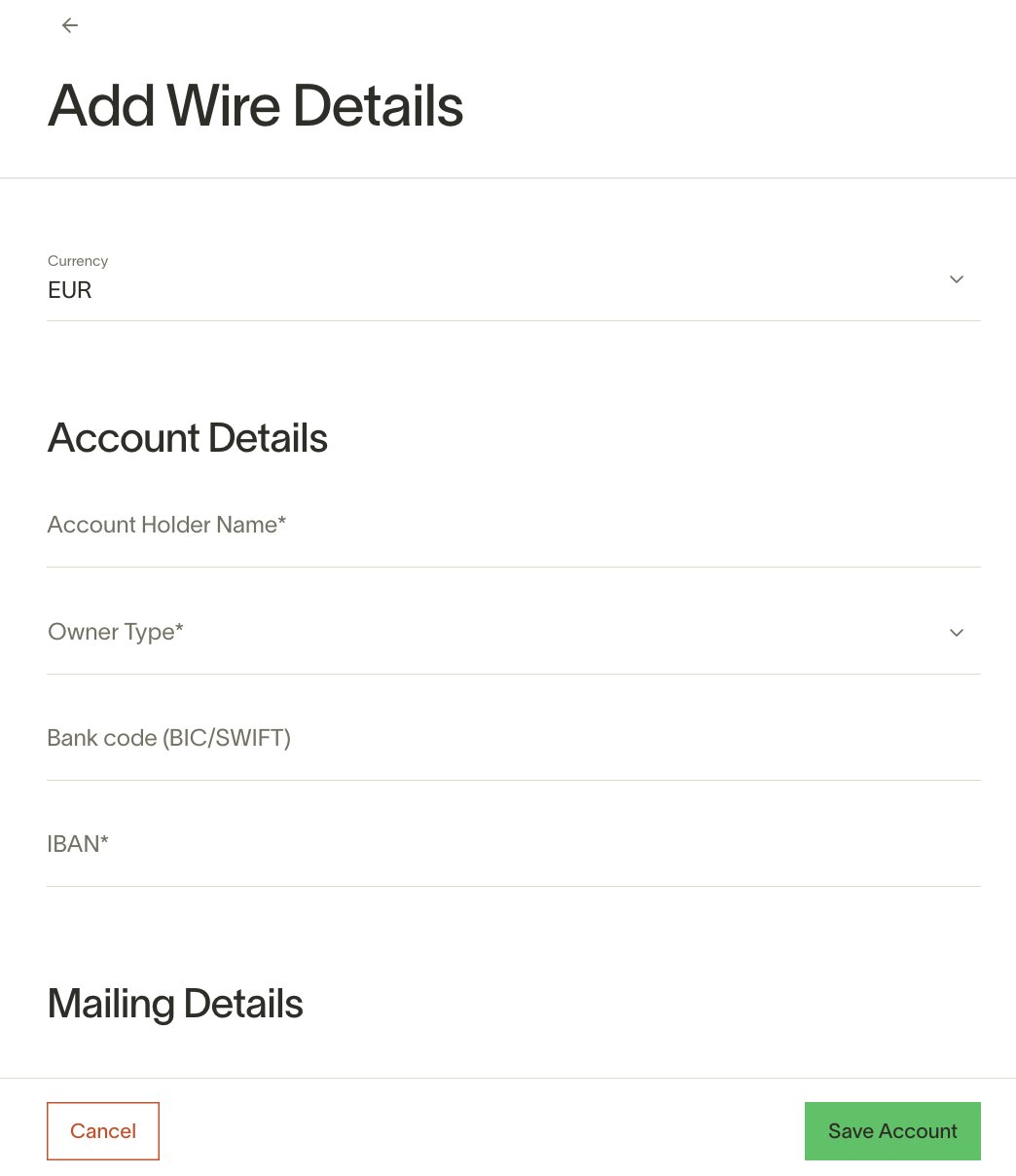 After that, add the other required details for your vendor, save your vendor and continue with the usual bill pay creation and approval process.
Note that we currently cannot send checks to your international vendors.
Vendor Payment Timelines and Fees
Currently, after initiating a payment it will take between 1-5 days for your vendor to receive their payment. International payment timelines can be more variable depending on the destination country. If you do run into issues or run into a payment failure, we recommend reaching out to our support team via your Ramp dashboard.
Please note, there is a flat fee of $20 for international payments made via SWIFT USD on Ramp Bill Pay. This amount will be debited in one withdrawal from your connected bank account at the time the bill is initiated.
International payments in foreign currency incur market competitive exchange rates (Explore our foreign currency exchange rates).
Supported Countries
International Payments in USD
Bill payments made via Swift USD are supported for the following countries
International Payments in FX
Bill Payments made via FX local currency rails are supported for the following countries/currencies
Please note, foreign currency bill payments are only supported for customers with linked NetSuite and Quickbooks Online accounts.