Overview
Ramp Repayments is the easiest way to ensure that employees can pay back your company for out-of-policy transactions on their corporate card.
With Ramp Repayments: 
Admins, managers, and bookkeepers can request repayment for partial or full amounts of out-of-policy transactions from employees
Employees can securely add their bank accounts to be used for repayments
Employees can even self-initiate repayments for any accidental charges
To successfully request and receive Repayments, ACH needs to be enabled via Reimbursements > Settings > Enable ACH.
Watch the Ramp Employee Repayments demo video for walkthrough of the feature.
Jump to:
Requesting repayments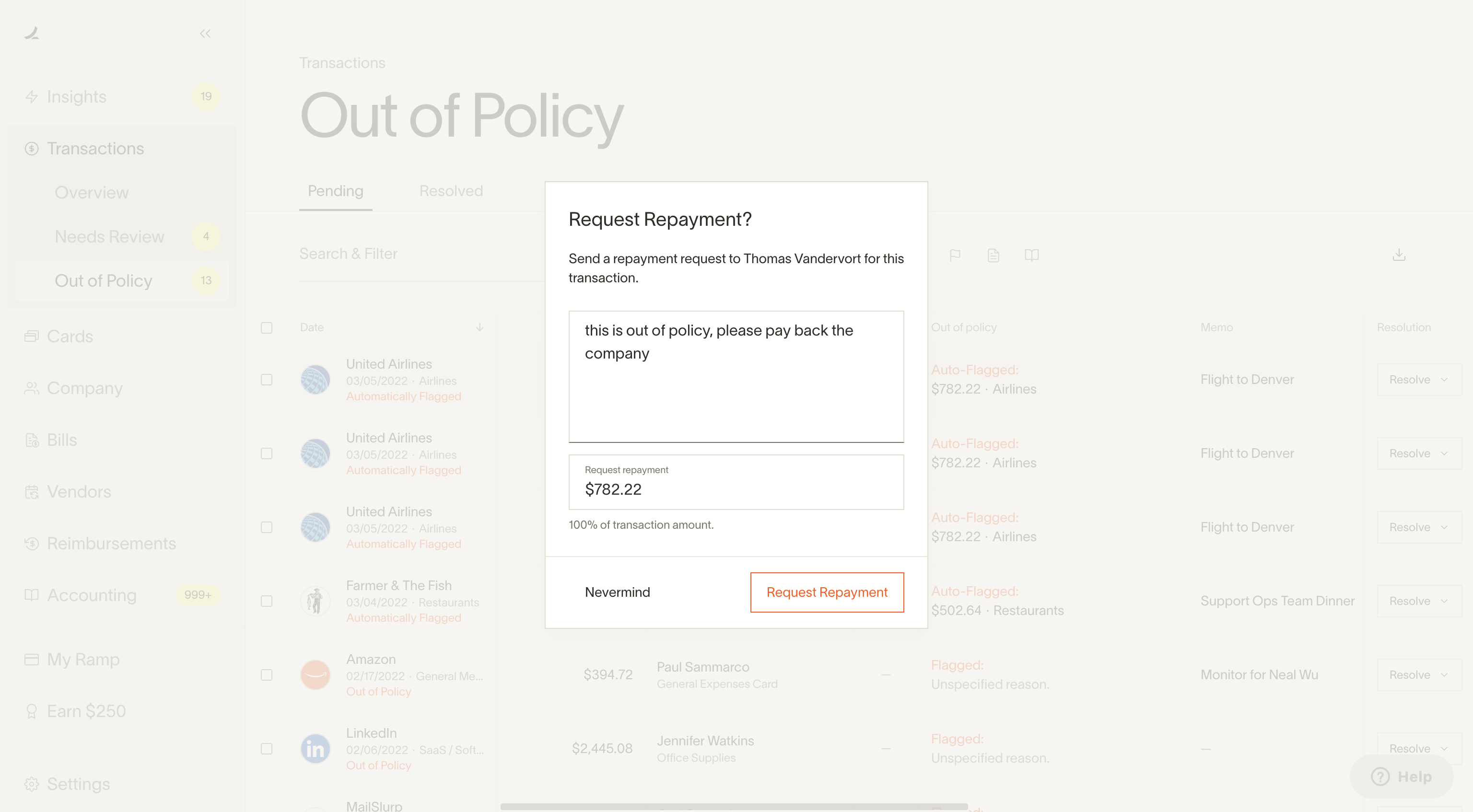 Admins and Managers can request repayments easily on Ramp:
Find your team or company's out-of-policy transactions in the Out of Policy tab.
On the right-hand side, you'll see the column where action can be taken
If previously flagged by the user, you can click on 'Approve'
If the transaction was auto-flagged as Out of Policy, you will have the option to:

'Request Repayment' - add a note and verify the amount to be requested
'Approve Transaction' - add a note and approve
You can also request repayment on any of the transactions by simply clicking on the transaction, and "Flag transaction" in the footer.
Confirming repayment request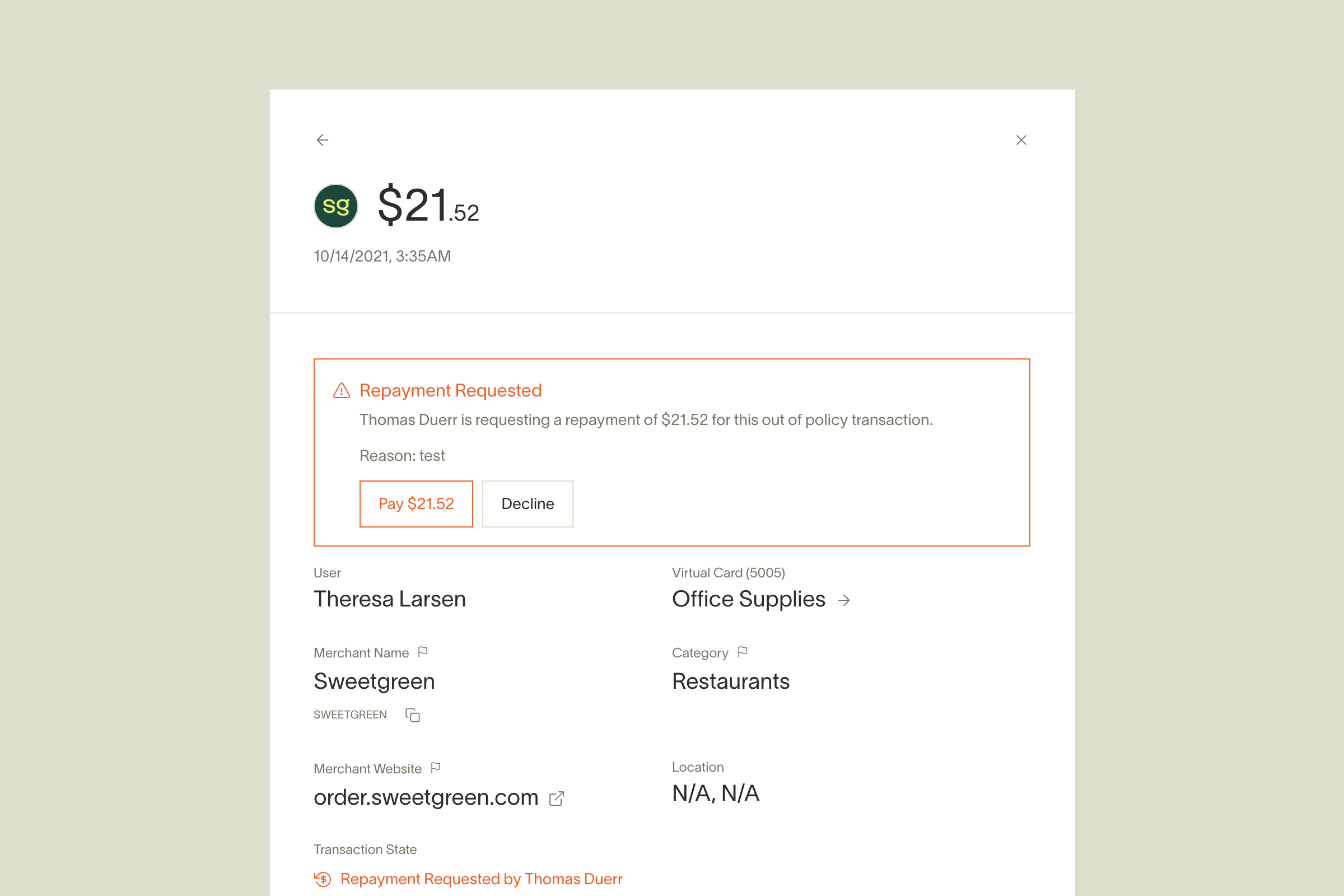 Employees will receive an email notification that their transaction has been flagged and payment has been requested. They'll see the repayment request in their dashboard and click "Pay $21.52". 
If the employee doesn't have a verified account securely added to Ramp, they'll need to connect a US-based bank account. 
Employee can directly connect to their institution and instantly repay the transaction. 
If the employee needs to manually connect and verify their bank account, it'll take 2-3 business days to verify the account before repaying the transaction.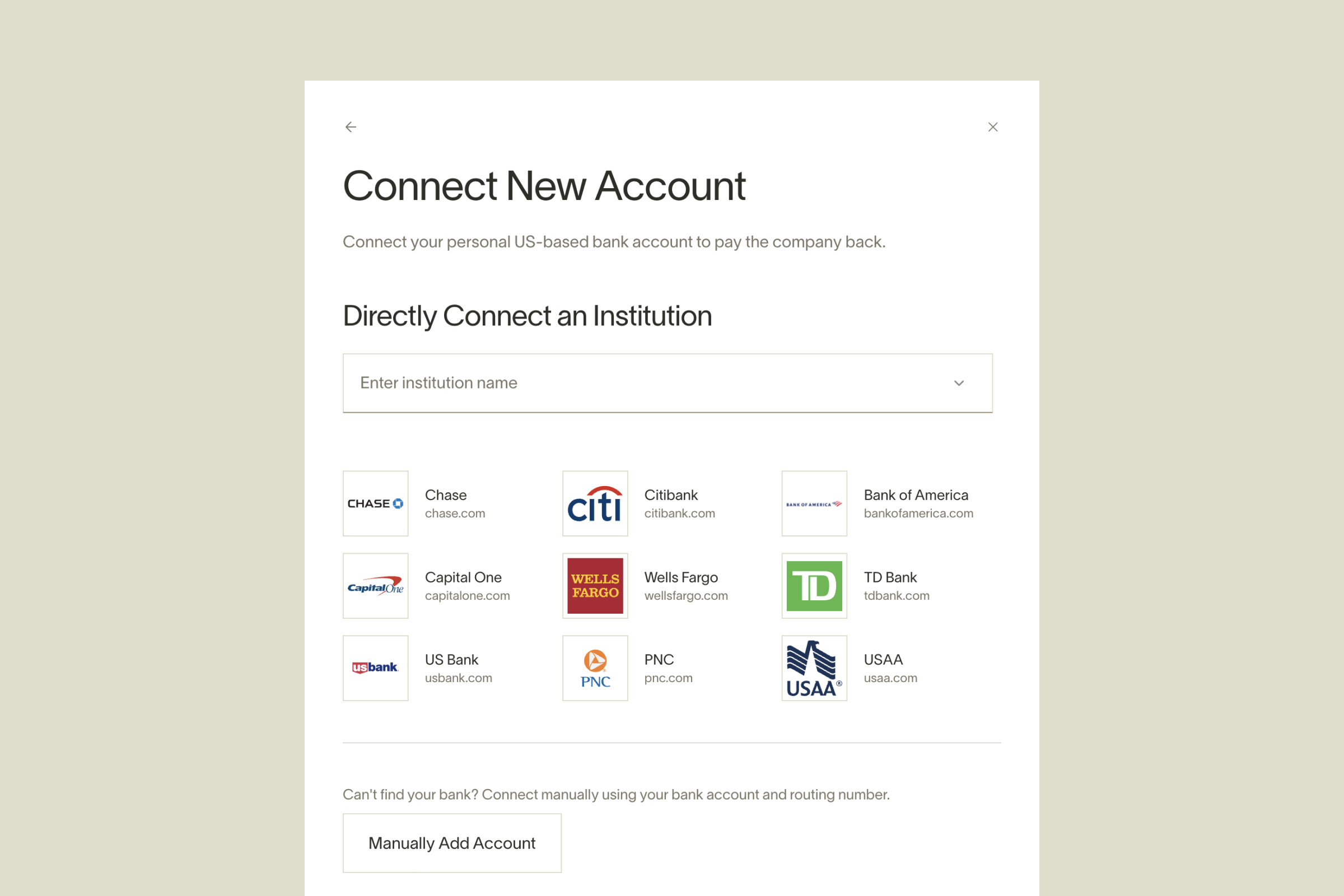 After adding a verified bank account, the employee can confirm and repay the company.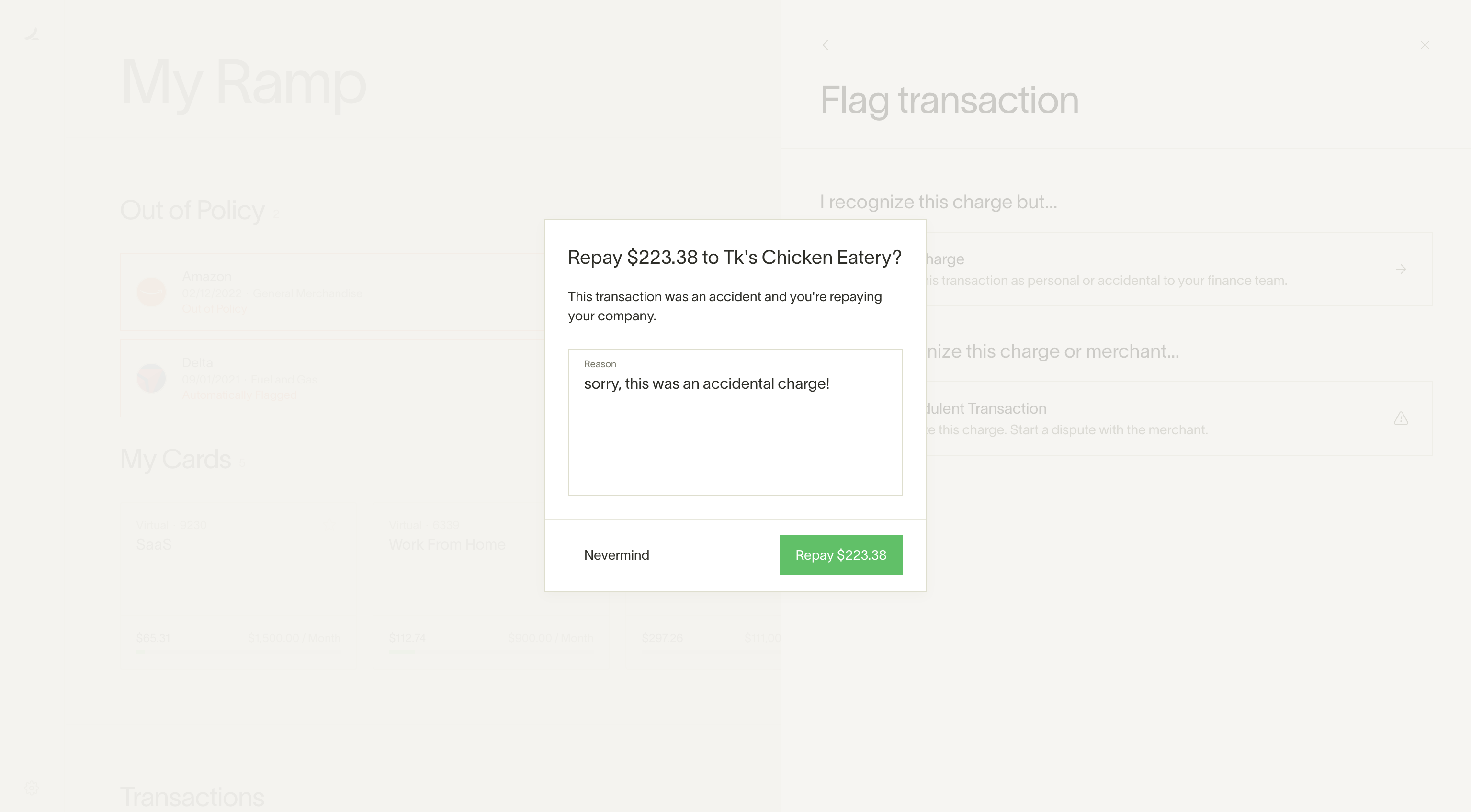 FAQ
What's the repayment processing timeline? 
Repayments take 5 business days to go from the employee's bank account to the business bank account. 
In which bank account will I receive the repayment?
We'll send the repayment funds to the business bank account that's set as the auto-pay source in Banking Settings.
How long does it take for employees to manually verify a bank account?
Manual bank account verifications take 1-2 business days. Employee will be notified when bank account is ready for verification and will need to confirm two deposits shown in their account. 
How do I handle accounting for Employee Repayments? 
Currently, Ramp doesn't support accounting for Employee Repayments. Given that these are bank refunds, we recommend that you create journal entries from the bank feed in your accounting provider.