Overview
For IT & Security teams: read the full security brief which explains how your data is protected→
Introducing the Ramp's Gmail integration. With this industry-first integration, Ramp is bringing finance automation to your inbox so you never have to worry about keeping track of receipts. Set up the integration once, and Ramp will automatically fetch receipts from all of your employees' inboxes and use image recognition technology to match it to the correct transaction.
In combination with automatic coding and accounting automation, this integration enables a 100% touchless expense reporting process – increasing employee productivity and freeing up finance teams to focus on more strategic work, not manual tasks. We've seen companies automate a majority of their receipt submission, saving countless hours for the finance teams and employees.
Ramp's Gmail Integration is easy to install and secure. Our email processing is isolated from our core application: we've strictly limited access, avoid pulling data we don't need, and delete data when it is no longer used.
Keep in mind:
Admins set up Gmail Integration at the company level (employees don't set it up individually). Contact your company's administrator for assistance!

The integration is currently offered only to users based in the United States.

The integration picks up PDFs, including invoice PDFs, and does not show itemized details.

Once the integration is set up, it will attach receipts from the past 7 days and going forward.
Jump to:
How does it work?
Setup
Ramp's Gmail Integration takes 4 clicks to set up.
Step 1: Open your Google Admin Console and navigate to Security → API Controls → Domain-wide Delegation. Here's a link to take you directly there: https://admin.google.com/ac/owl/domainwidedelegation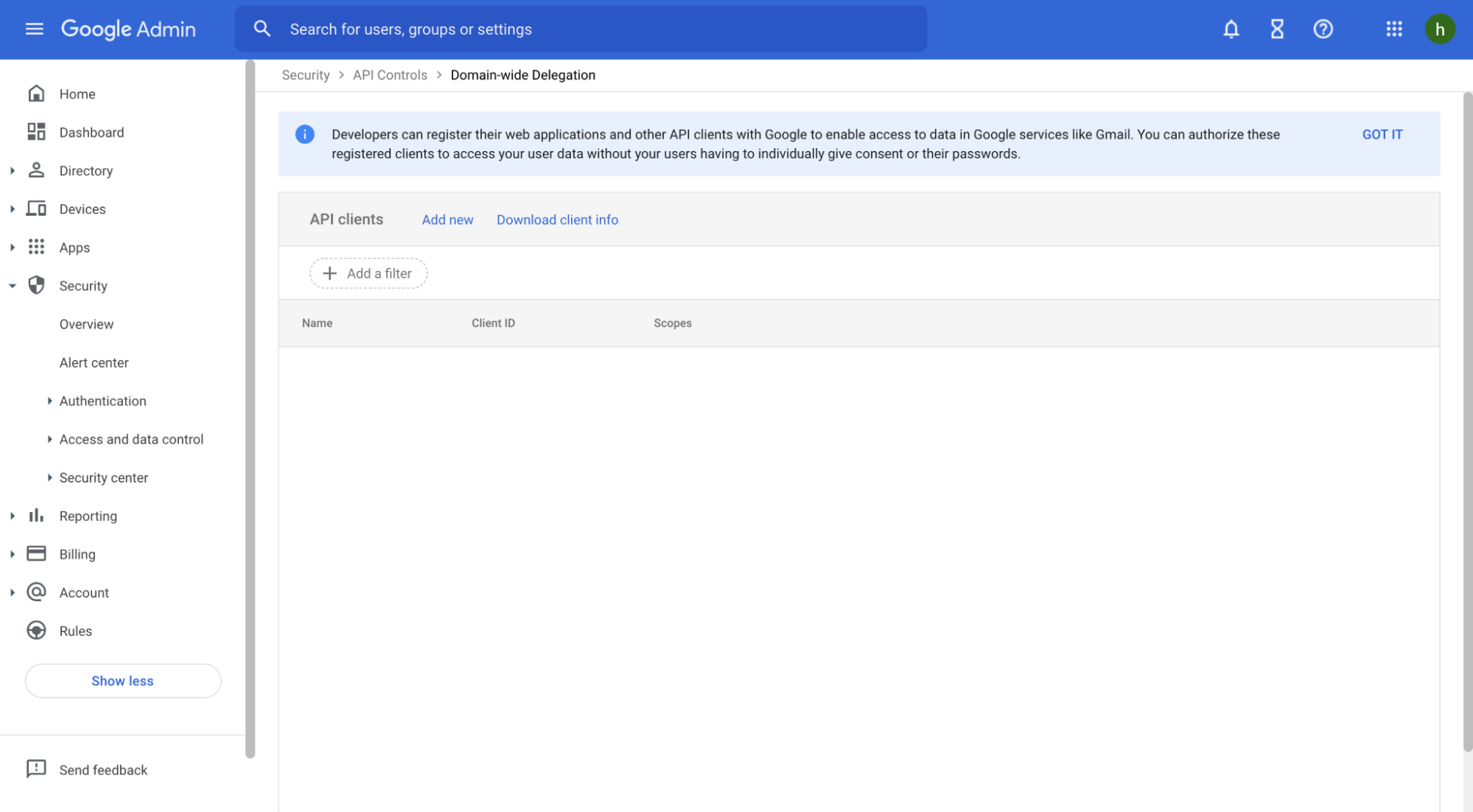 Step 2: Under API Clients, click "Add New," enter the details below, and click "Authorize."
Client ID:

109090279987290732904

Auth Scope:

https://www.googleapis.com/auth/gmail.readonly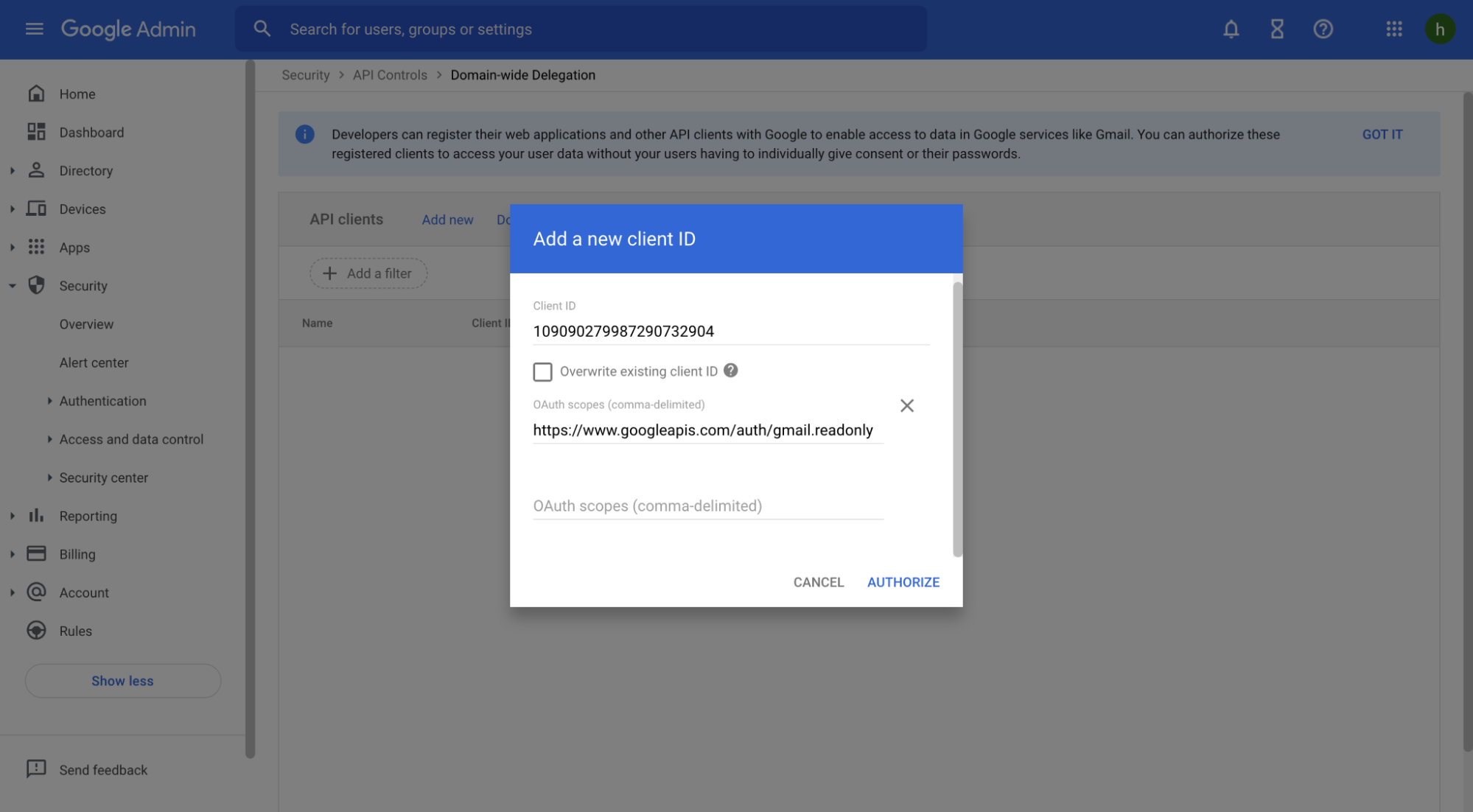 Final Step 3: Go back to Ramp's Settings and click "Initiate Connection." The system will start to enroll your employees automatically and capture receipts.

How do I disable Ramp's Gmail Integration?
In the Google Admin Console → Domain Wide Delegation, you can remove the API client. This will disable Ramp from accessing any further information and you'll see this reflected in the Ramp dashboard shortly thereafter.
Security
By enabling this integration you are trusting Ramp with access to your business's emails. We take this trust extremely seriously and have additional measures in place to secure our Gmail integration. Read the full security brief which explains how your data is protected→.