Overview
An AP Clerk is someone at your business who needs the ability to draft, create, edit, and approve bills, but doesn't need to pay them. Ramp offers admins the ability to grant this optional permission set to individuals at their company that will be assist in the processing of invoices and bills on Ramp. 
How to Assign an AP Clerk
An admin can navigate to the bill pay settings page and select the People tab. Within the People tab, there is an option to give specified employees AP clerk permissions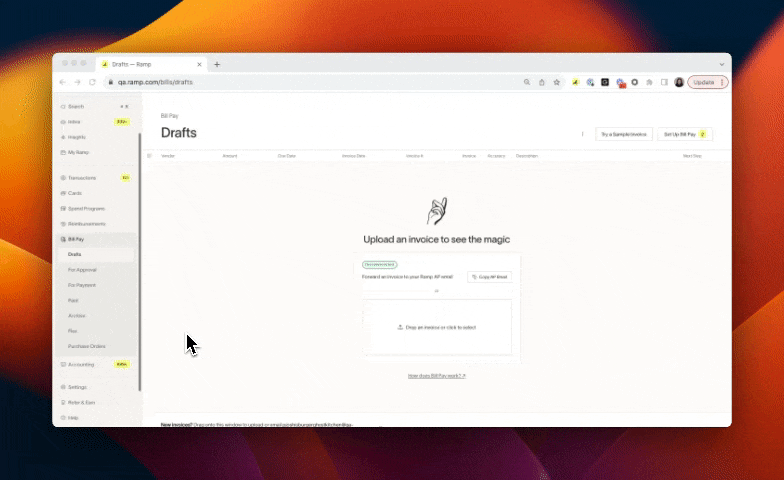 Please note, you are only able to assign AP clerk permissions from the Bill Pay settings. You are not able to do this from the Company tab yet.