Overview
Ramp requires all businesses to opt into auto-pay, which will automatically debit your account at the end of the statement period for the full balance on your Ramp cards.
Early Manual Payments
If your company reaches the limit of the entire business before the end of a statement period, you can make an early payment here.
Alternatively, simply log in to Ramp and go to the Transactions tab. At the top of the page, you will see how close you are to your limit. To make an early payment, click the 'Payments' button on the right-hand side of the screen and follow the instructions. From there, you'll choose the amount you wish to make a payment for, the bank you will be drawing from, and whether or not you'd like to use your available cash back.
Payments made to Ramp may take up to 5 business days to affect your available balance. The amount of time it will take for a payment to affect your balance can be affected by previous failed payments, as well as a variety of other factors. You can have at most two payments pending at the same time.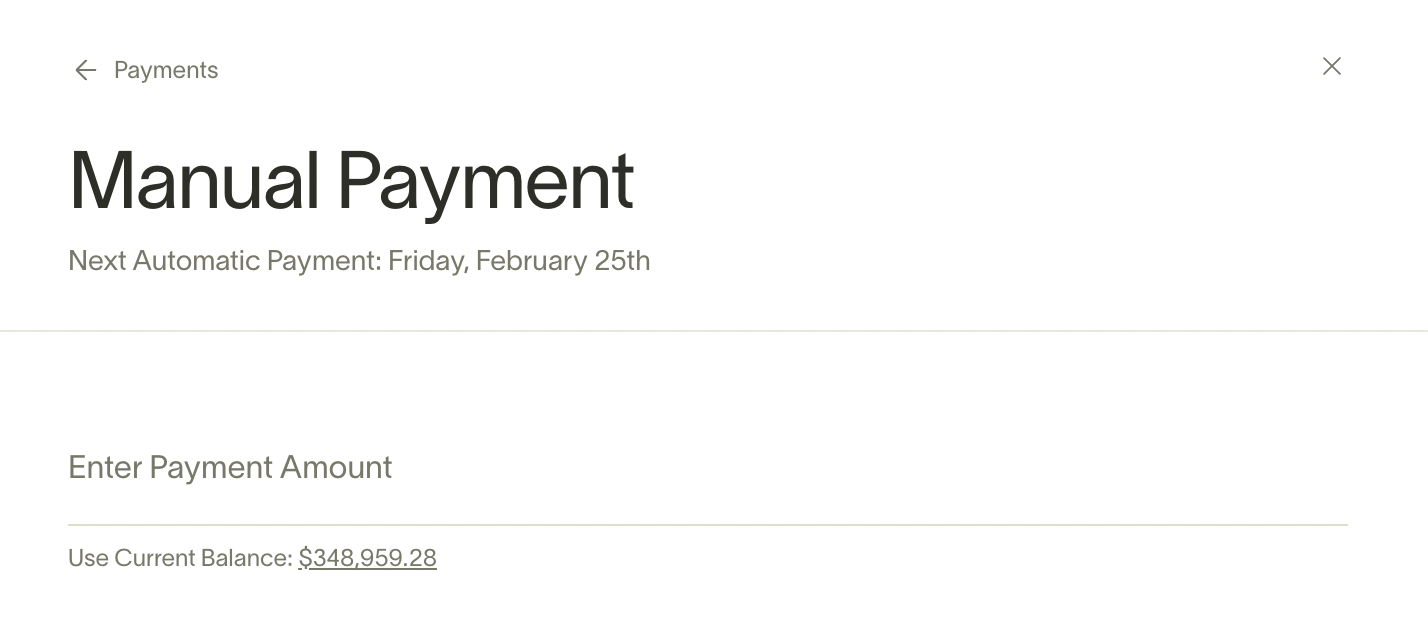 Auto-pay at 80%
Additionally, you can enable your business to pay off your balance once you reach 80% of your total spend to help ensure you'll never get a decline due to reaching your business limit. How do I autopay my balance when I am close to my limit?
Need more support?
If you need additional assistance, please contact support. Simply head to your Ramp dashboard and click on the Help icon on the bottom right.