Get the best price on software with Ramp's Price Intelligence. Accessible through the Vendor Management tab, Price Intelligence uses spend data from thousands of Ramp customers and millions of Ramp transactions to help you understand whether you are paying too much for software.
How does it work?
When customers upload documentation (e.g., contracts, invoices and receipts) or execute payment transactions, we extract and process associated data, like the amounts paid, products purchased and payment terms. We then apply a variety of machine and human analysis, including large language models developed by OpenAI, to generate Price Intelligence. While we take steps to validate and produce accurate Price Intelligence, our analysis may be based on incomplete or outdated data and we may generate misleading or incorrect information.
How to access Price Intelligence?
From the Vendor Management Tab, you can access Price Intelligence a few ways.
You can either click the Price Intelligence button at the top of the page or locate a Price Intelligence supported vendor
Ramp can support Price Intelligence data for the following vendors:
If you click the Price Intelligence button at the top of the page, you can browse through the list of supported vendors. Vendors you already have vendor profiles for will be separated in their own section, however, you may view Price Intelligence data for vendors you don't have profiles for yet.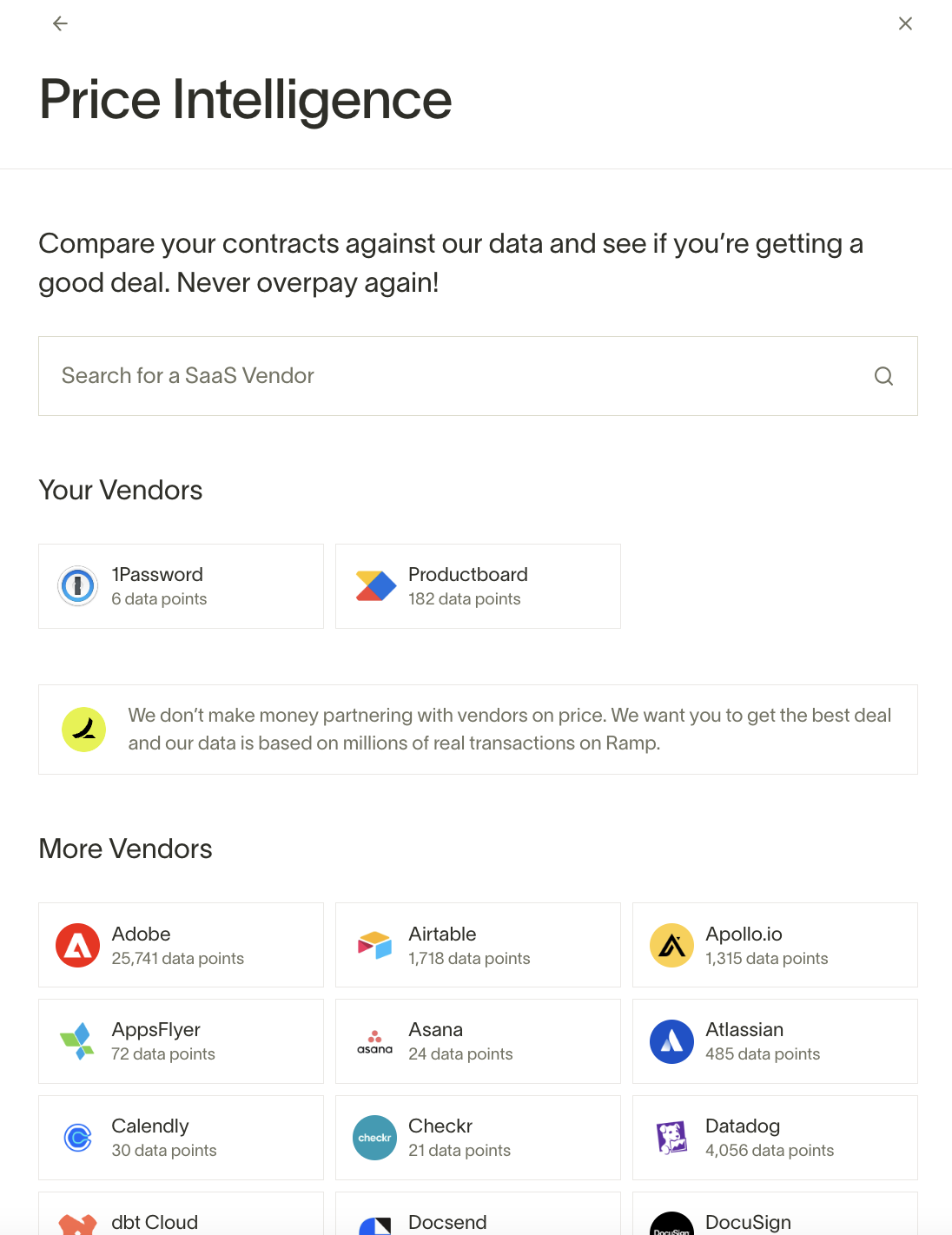 Don't see a vendor you are looking for - no worries, you can always request Ramp to add data for that vendor.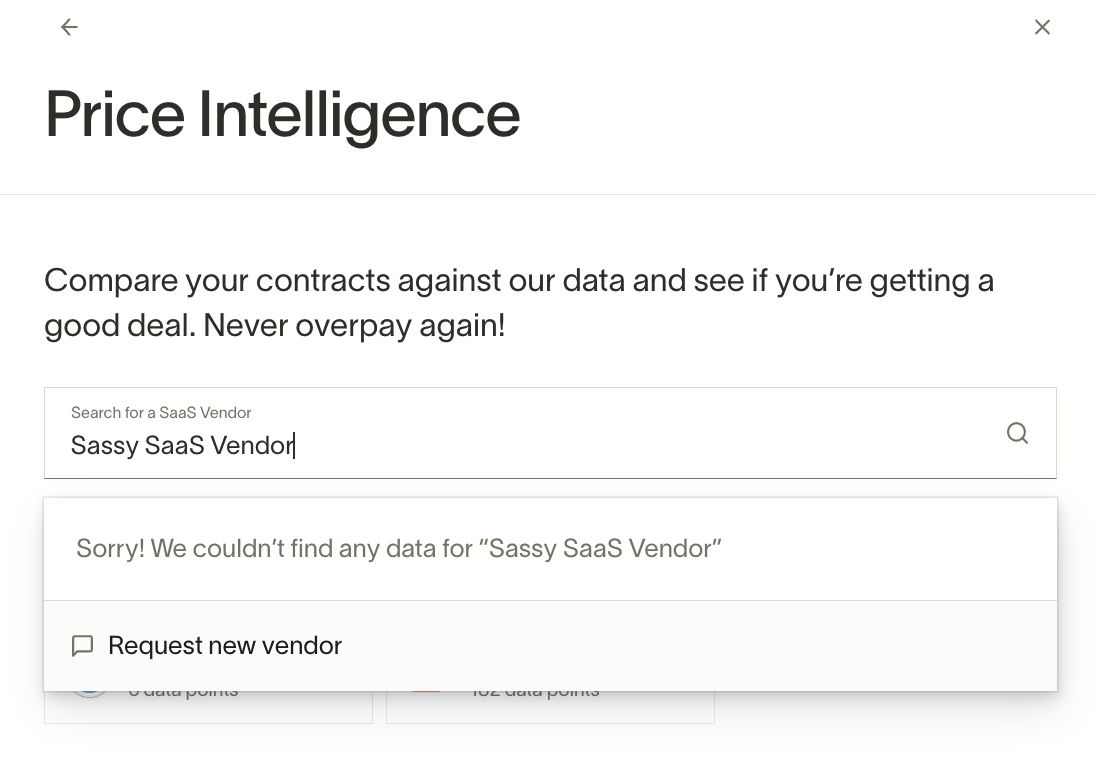 Once your Price Intelligence vendor is selected you will be brought to their page where you can select the product/service (e.g. Zoom One Pro in screenshot below) and the billing frequency (e.g. Monthly in screenshot below) for the vendor and view information like the average price per product

Easily compare contract prices or quotes prices by either uploading the contract associated with the vendor OR inputting the number of seats and the price per seat you have been quoted.
Please note this is fictional data
If you have an upcoming contract renewal, have Ramp negotiate for you!
Learn more about Negotiations on Ramp here.