Ramp users now have the ability to schedule recurring bill payments, to make routine vendor payments even easier.
AP Clerks or Admins can set the payments to recur weekly or monthly, and also set any end date (default 1, 2, 3 years) for the recurring payment. Currently, ACH and Checks are the only supported payment types. These payments will, of course, have bills automatically created to support them.
How does it work?
As an AP Clerk or Admin, upload an invoice to Drafts. When the Payment Type is set to either ACH or Check, you'll see a CTA below the send dates that ask if it's a recurring bill.

From there, you can set up the recurrence frequency and period you need (we recommend setting the period to the contract period for that vendor).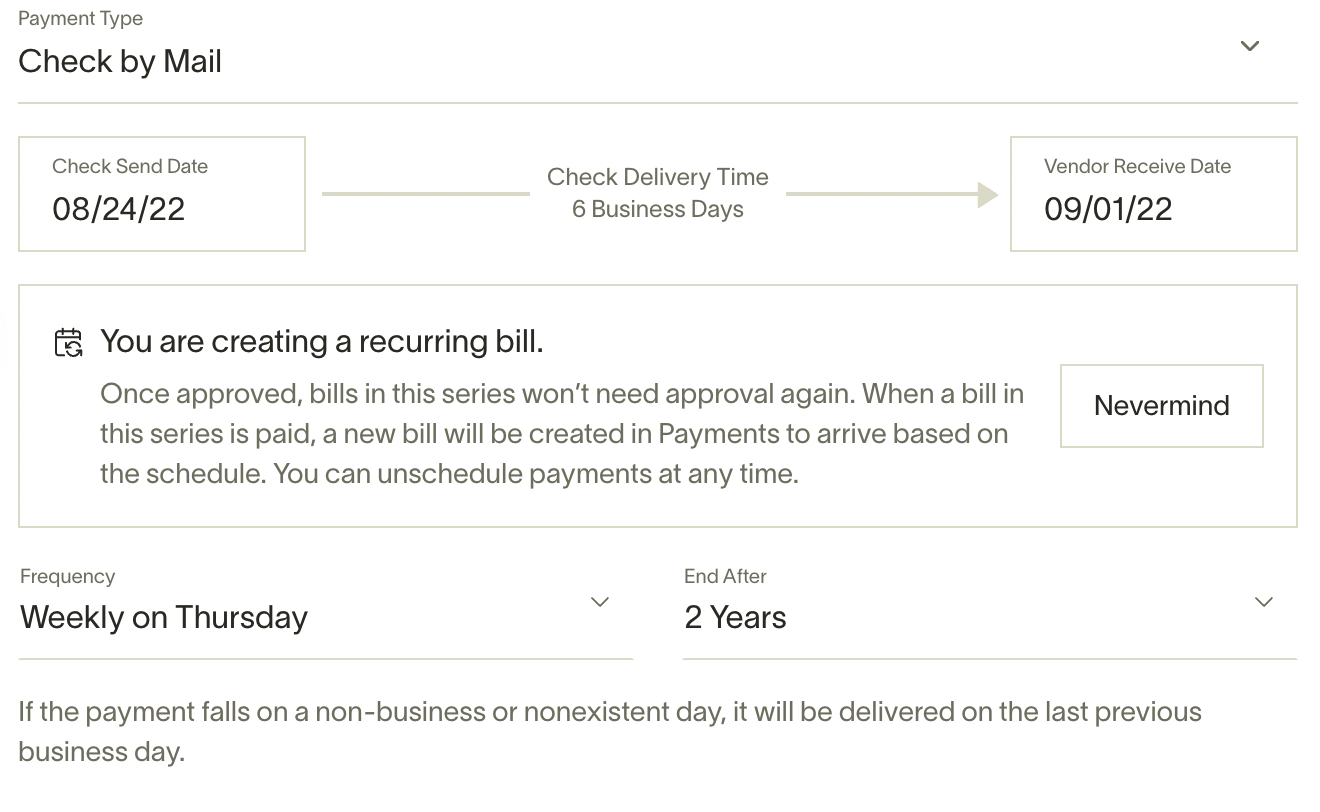 IMPORTANT NOTES:
1. Future payment dates will be based on the this frequency, but if the payment falls on a non-business (weekend or holiday) or nonexistent (Feb 31) day, it will be delivered the last previous business day.
2. You MUST select an 'End After' date in order to schedule any recurring bill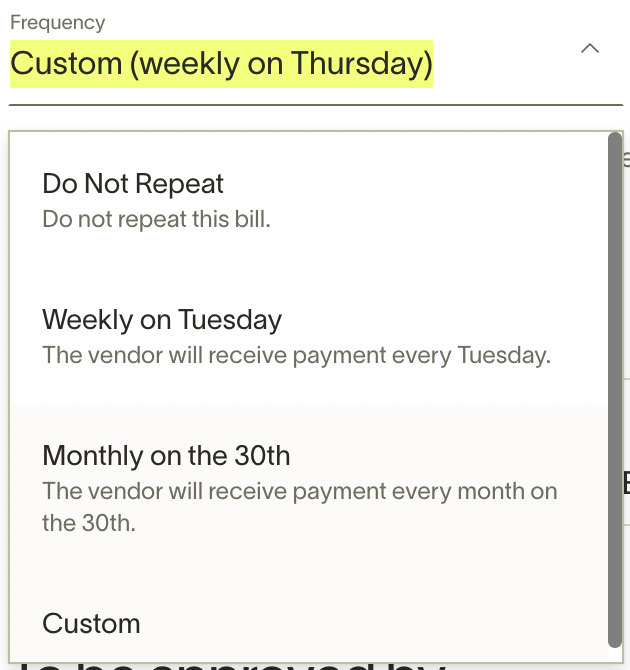 The bill will then go through its normal approval flow. You'll have the choice of selecting whether or not the future bills go through approvals as well.

After a payment in a recurring series is initiated, we'll set up the next bill in the series automatically. Future payments in a series will be visible from the Payments tab if its Approvals are completed, or not necessary. There's also a quick filter at the top to toggle a view of only recurring bills:

Recurring bills can be edited, but any edits to critical fields, like the vendor, or payment will send the bill back through its Approval flow. Unpaid bills can be unscheduled.

Pro tip: In the Bill, hover over the recurrence icon to view the next three payments, as well as the final payment in the series.