Automatically generate receipts with Ramp's Amazon Business integration. When your employees use their Ramp card within Amazon Business (not their consumer Amazon account), receipts are automatically forwarded to Ramp. Learn more in our launch announcement→.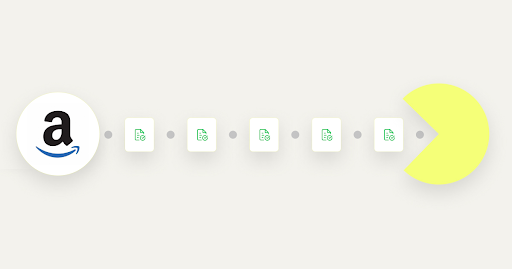 Note: This feature is only available to Ramp admins. Please ensure you are on Amazon Business and not the consumer Amazon.com before proceeding to setup.
Setup
Ramp's Amazon Business Integration takes only a few clicks to set up.
Navigate to Automatic Receipt Capture in your

Ramp Settings

(Settings > Integrations > Automatic Receipt Capture)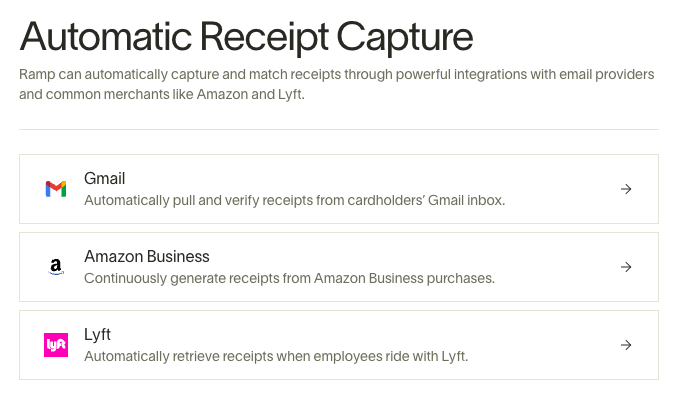 2. Click "Amazon Business"
      3. Log-in to your Amazon Business account to authorize the integration.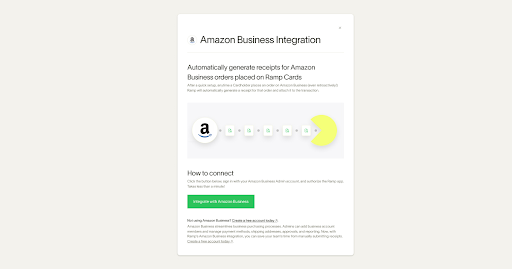 That's it! After successfully connecting, Ramp will automatically generate receipts for cleared (pending transactions won't have a receipt yet) Amazon purchases that have been made via Amazon Business with Ramp cards. We'll look back 30 days and automatically generate for future purchases.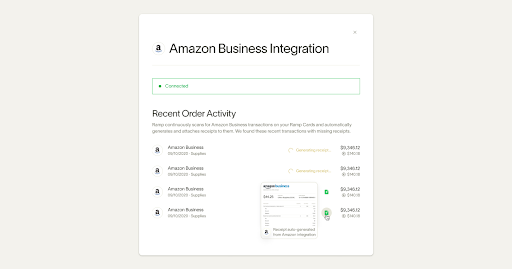 If you don't have an Amazon Business account, you can create a free account today.