Need to remove a user from Ramp? Here's how to terminate that user's account.
1. Simply go to the Company tab, and select 'People'
2. Click on the employee in question, then 'Edit Profile'
3. Scroll down to the bottom, and you'll see the option to remove them: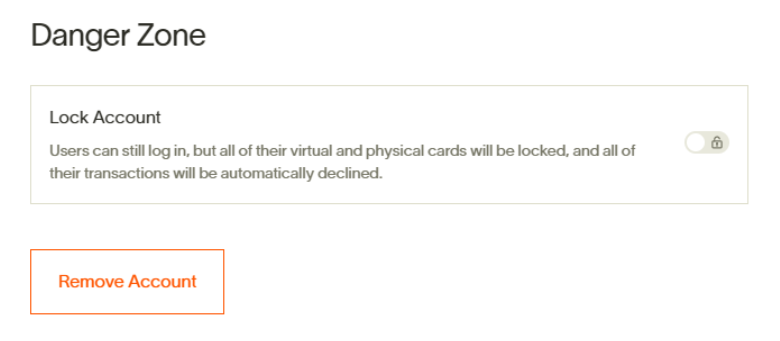 What happens to reimbursements?
If a user is terminated and they have a reimbursement pending (but not approved), the reimbursement gets canceled. If it's been approved and ready for payment, the reimbursement goes through.
What happens to transactions?
This does not delete their historical transactions, but it does remove the ability to search for that user in the transactions tab. However, downloading a CSV report of your transactions will still show their transactions. For a bit more info about this, check out this article.