Need to remove a user from Ramp? Here's how to terminate that user's account.
1. Simply go to the Company tab, and select 'People'
2. Click on the employee in question, then 'Edit Profile'
3. Scroll down to the bottom, and you'll see the option to remove them: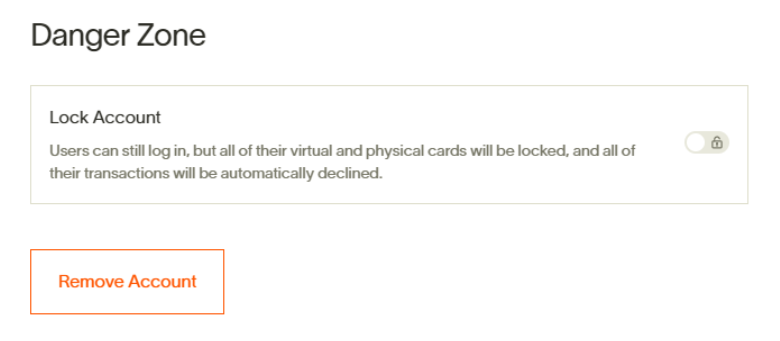 What happens to reimbursements?
If a user is terminated and they have a reimbursement pending (but not approved), the reimbursement gets canceled. If it's been approved and ready for payment, the reimbursement goes through.
What happens to transactions?
If you have an employee leave your company and is no longer using their Ramp card, their transactions, including any attached receipts and memos, will still be viewable on your Ramp dashboard, can be downloaded in the CSV export, and require manager review if applicable. To locate the ex-employee's transactions, you can search the merchant name under the 'Transactions' tab to locate the cardholder. You may also click on the cardholder's [terminated] profile to pull all transactions made by them. We would recommend utilizing your accounting software as the source of truth for transactions that a terminated employee made on Ramp.

Please note: They will still be applied to your next statement. We do recommend terminating the card so that further transactions cannot take place on an ex-employees card.
What happens to pending card requests and pending invites for terminated users?
These will be deleted upon user termination.