Overview
Ramp integrates with your HRIS system so you can automatically invite and manage employees on Ramp. Here is how it works:
Ramp will connect to your HRIS system and pull the list of employees.

Select employees you want to invite on Ramp.
Map employee department and roles to Ramp, including their department, location, role, and manager relationships.
Click invite - and done!

On an ongoing basis, Ramp will check your HRIS system with any chances and prompt you to make the necessary changes on the Ramp side, including:

New employees to invite.
Terminated employees to remove.
Changes in employee information or reporting structure to mirror on Ramp.
Note: For Rippling, please refer to this article (link)
Jump to:
Setup
To set up your HR software on Ramp, head to your Settings and click on HR Integration.
Choose your HR provider, add your credentials.
You'll then be taken to your credentials page for your HR software. Enter your credentials there, then you should be all set to link your HR provider!
** To ensure a successful connection we suggest making sure the HR integration is being performed by someone that has full admin access in the HR platform itself.
How to Invite
Once the connection to your HRIS provider is successful, you will receive an email confirming the connection and letting you know who is available to invite. An email will only go to the person who initiated the connection. If you want to change this (i.e. send HRIS update emails to another email), please contact support@ramp.com.
Note: emails can only go to one admin
Navigate to Company > People > Select the 3 vertical buttons to invite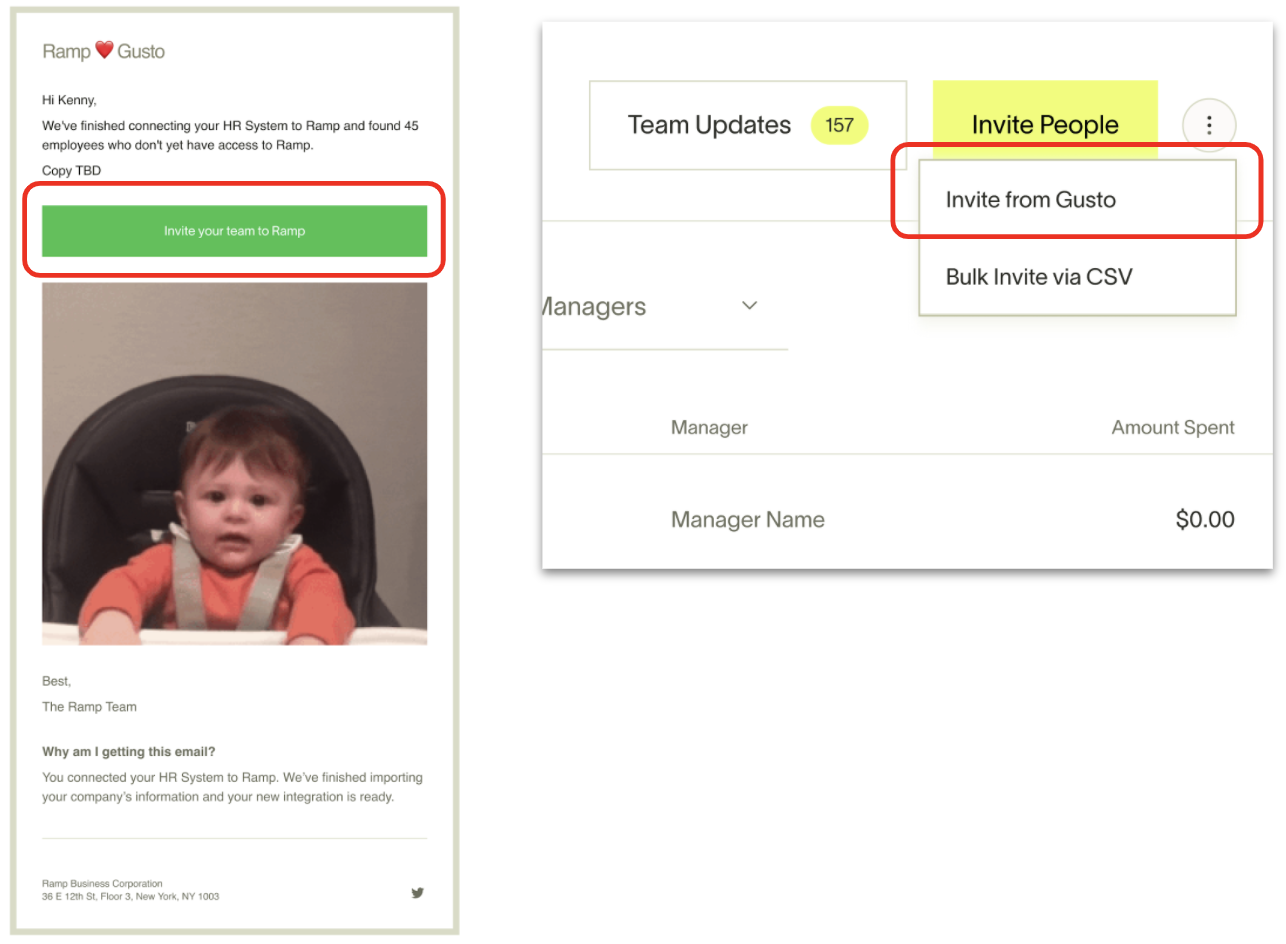 Filter people you want to invite in bulk
(Pro-tip: if you want the manager to auto-populate, the manager will either have to already be on Ramp or have to be invited through the same bulk invite)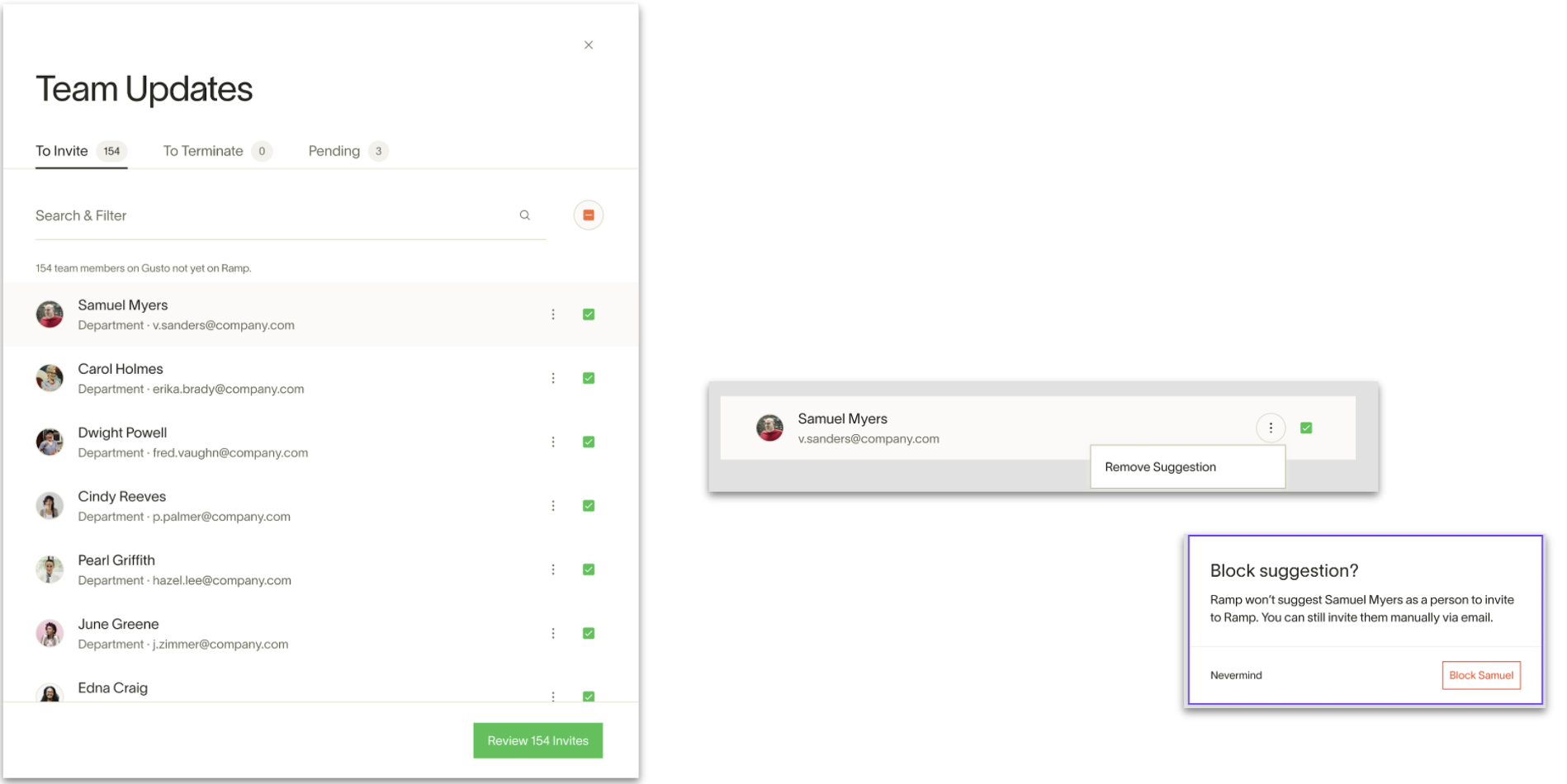 We will populate:
Name + Email
Role
Manager (if it exists)
Department (if it matches on Ramp)
Location (if it matches on Ramp)
If department or location doesn't match, Admin can create one on Ramp - all other users with said department or location will be mapped to that department or location.
Note: All fields need to be filled out to send the invites. If you haven't filled in the fields, you can select Skip Invite for that user to not include them in this bulk invite.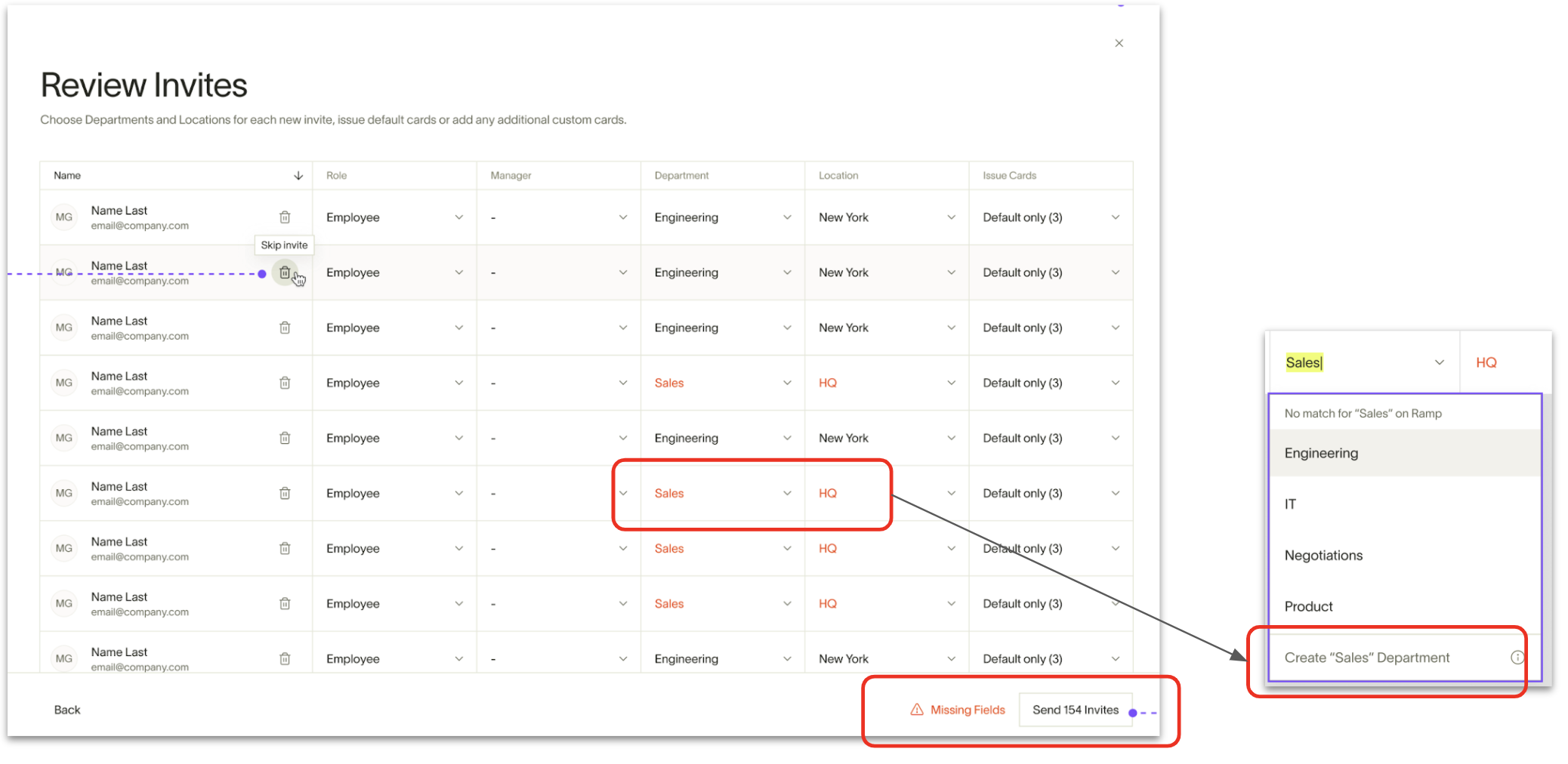 Admins can remind team members about the invite if they haven't joined yet or remove team members from the invite.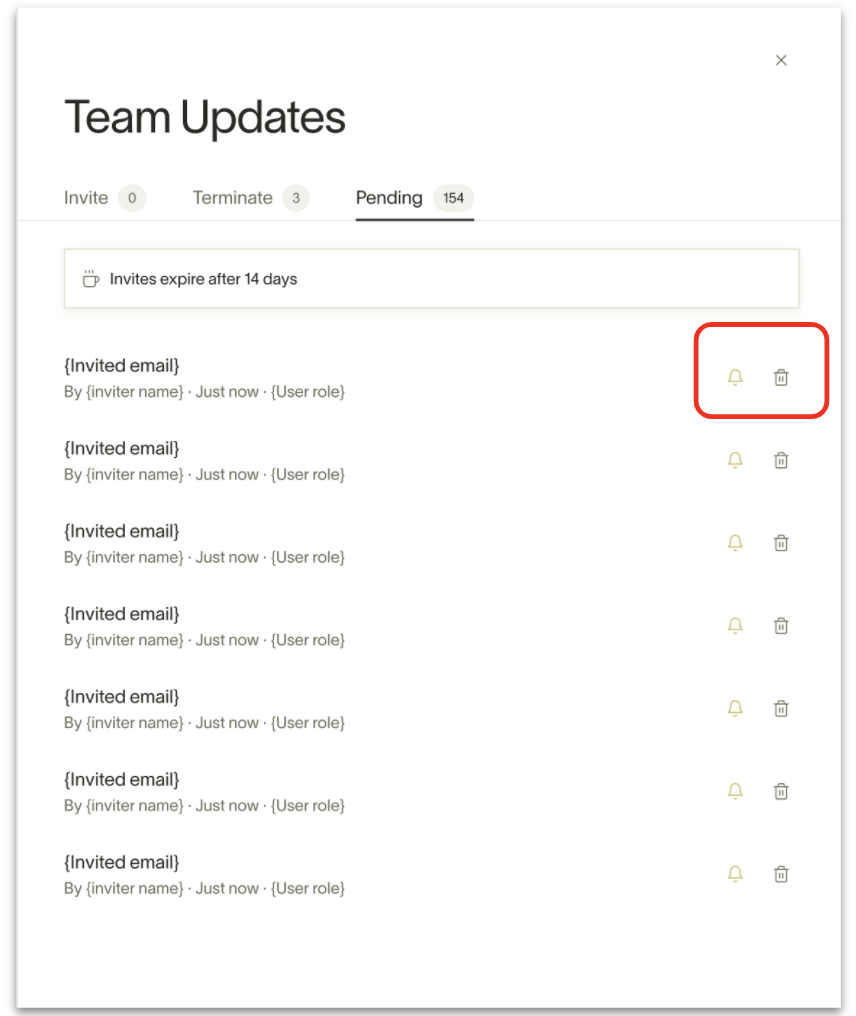 Additionally, you can see which users have been terminated on your HRIS provider and remove them from Ramp.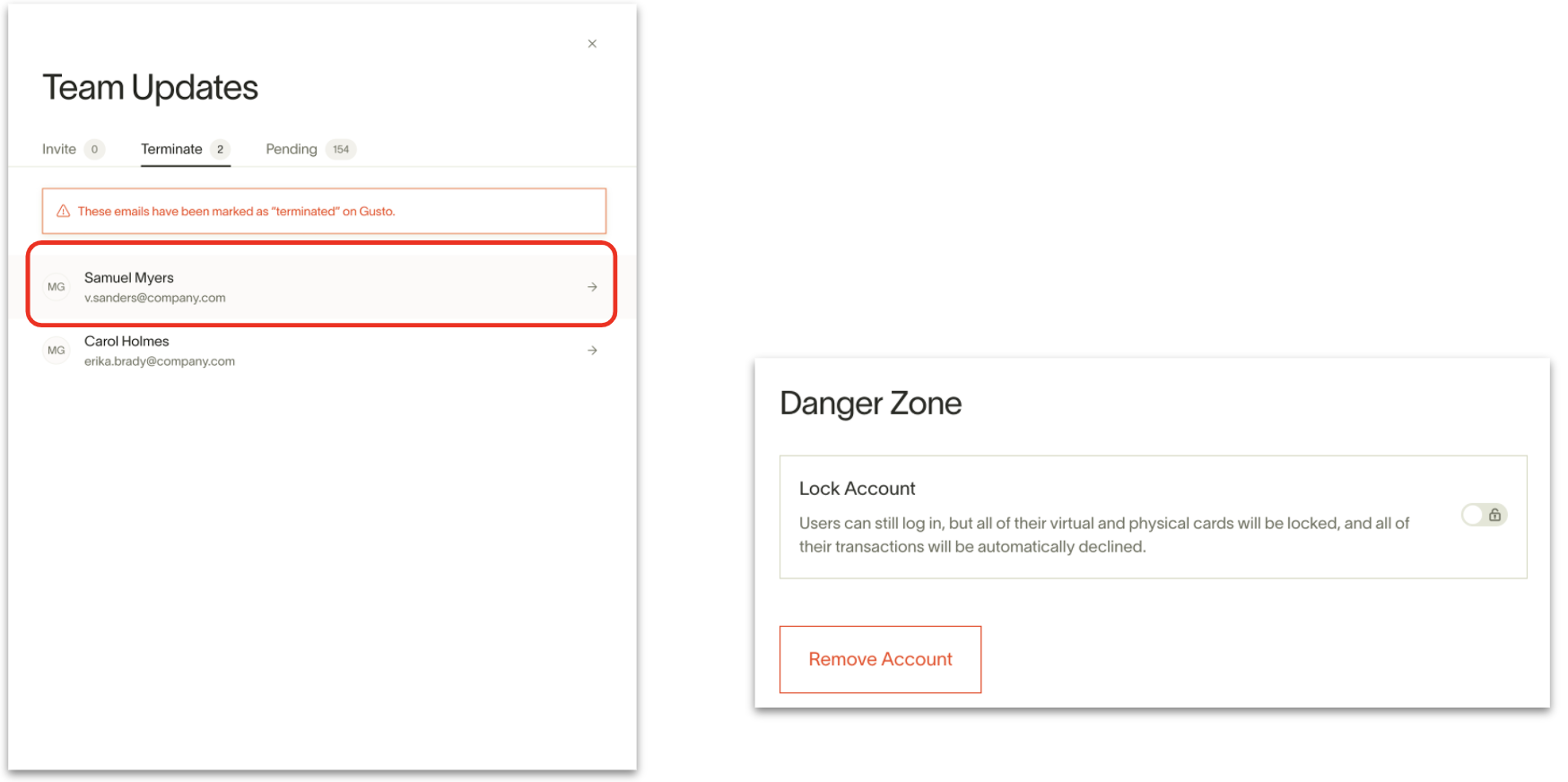 Automatic Updates
If you have enabled automatic updates, we will update information on Ramp depending on whats on your HRIS provider daily! To enable, all you have to do is click the button in the image below.
Note: this will override any changes you have made on Ramp regarding an employees Manager, Location, and Department. Additionally, we can either update all or none, there is currently no way to only have automatic updates for location but not manager.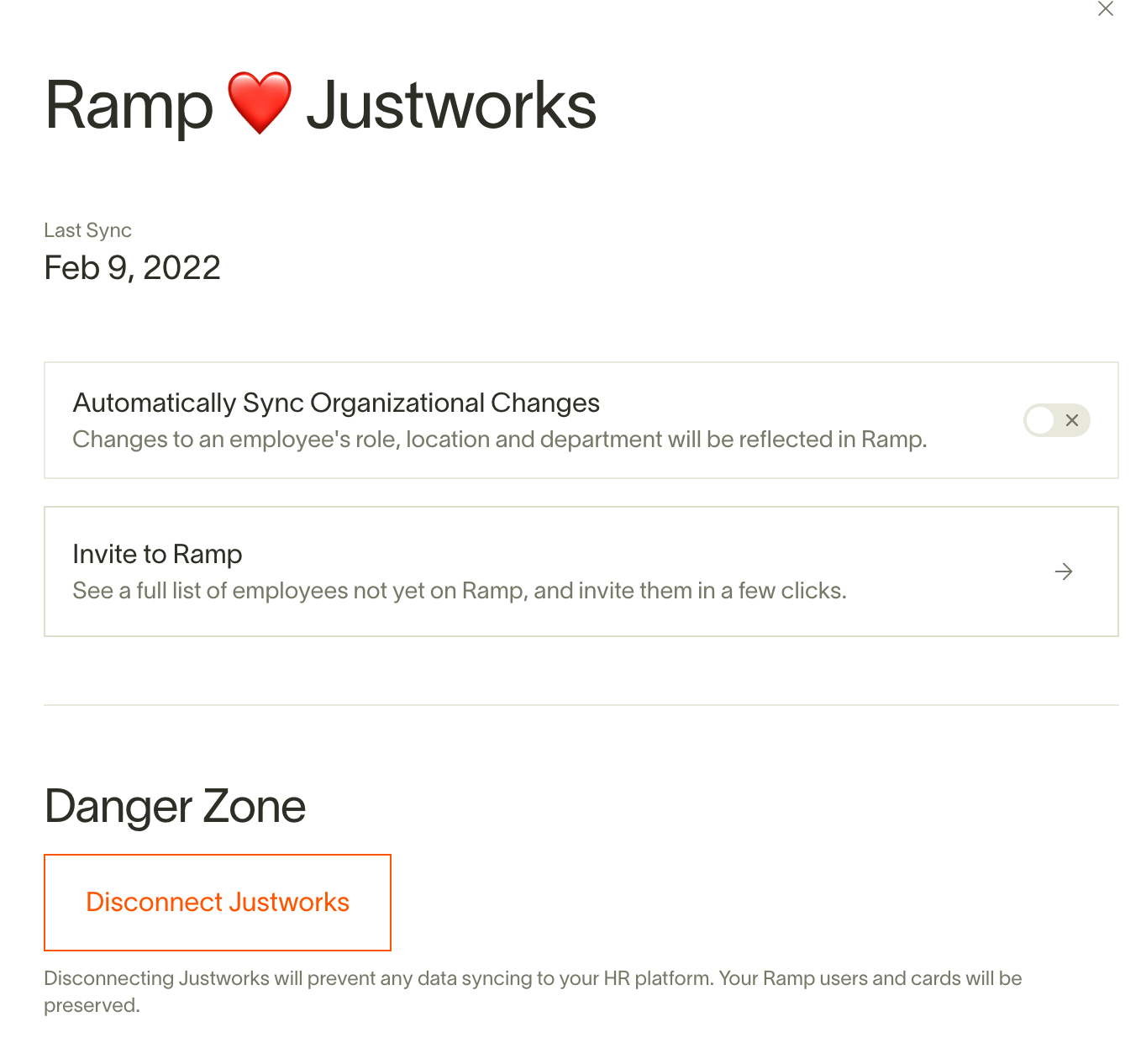 Supported Providers
Providers include: BambooHR, Freshteam, Gusto, Hibob, HR Cloud, HR Partner, Hummans.io, Justworks, Lano, Namely, Nmbrs, Paychex, Paylocity, Personio, Rippling, Sage HR, SAP SuccessFactors, Sapling, Square Payroll, TriNet, UKG Pro, UKG Ready, Workday, Ceredian Dayforce, Zenefits, and more
Common Issues
List of employees is not complete: This is usually the case when the person who connected to the HRIS provider does not have full admin access on the HRIS provider
Credentials are wrong when they are not: This may happen when someone has more than one company associated with that email. The solution is to create a dummy admin account that is connected to only one company and initiate the connection
My email is connected to multiple companies: Same solution as above