Overview
Ramp's Card Program feature allows your company to create a set of card controls, and issue those cards to your employees at scale. Card Programs make it easier than ever to onboard new employees, and manage card packages (like well-being, per diem, WFH stipend, etc.)
Jump to:
Creating and Editing Card Programs
Head to your "Settings" tab, and click Card Programs
Click on Create New Program, or choose an existing Card Program to edit
Edit the program's settings, click "Create Program", and you're all set!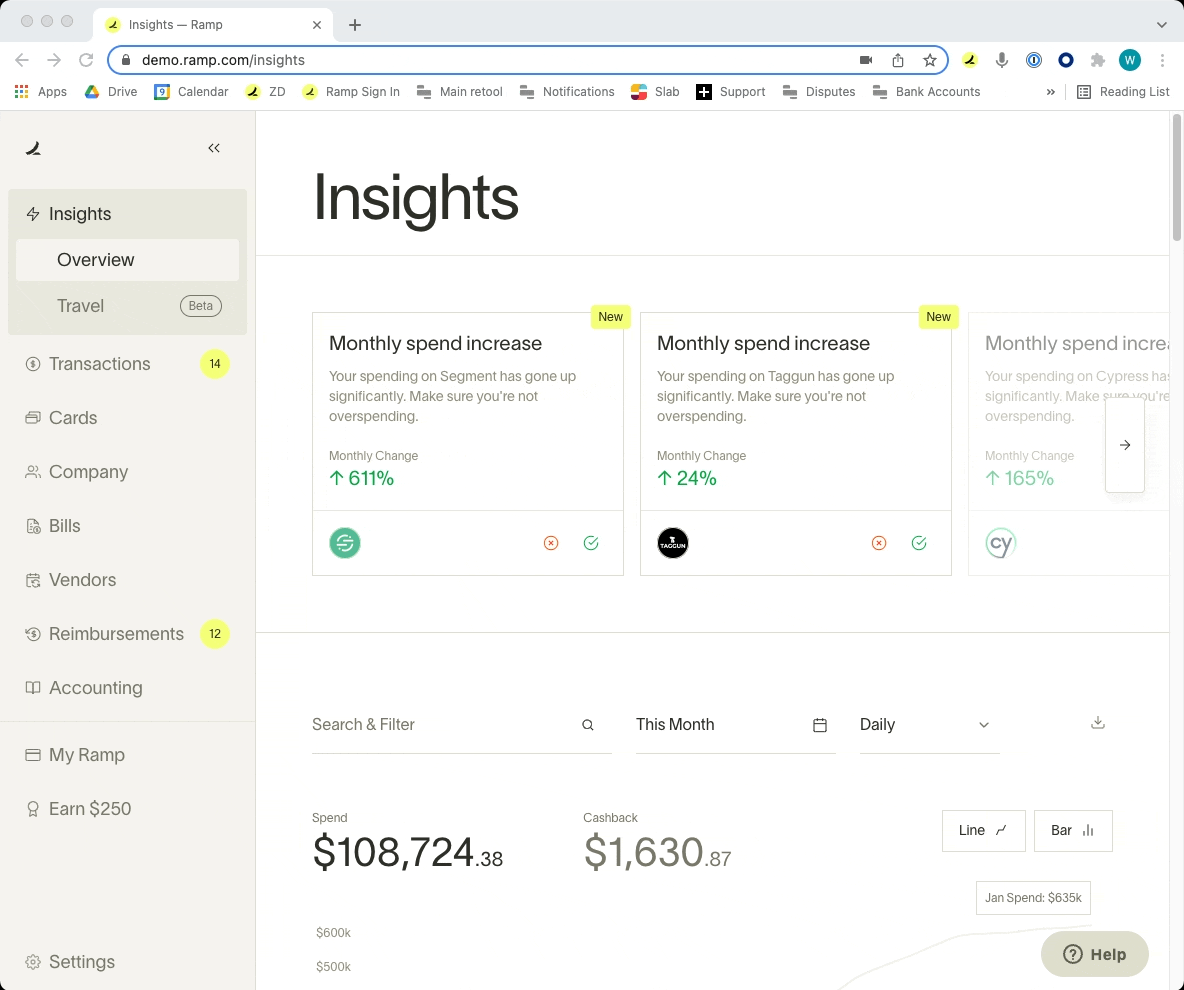 Card Program Settings
When creating or editing a card program, you'll have a few different options for settings. Below is a quick walkthrough of each setting:
Program Name, Description, and Thumbnail - the program's name and thumbnail will be shown to users, so give your Card Programs some details that help users understand what each card is for.

Issue by default to new users - toggling this setting on will ensure that a card from this program is automatically issued to every new user added to your Ramp account, regardless of role (for more info about inviting new users, check out this article)

Allow users to request cards for this program - toggling this setting on will allow users to request cards that are tied to this card program (for more info about requesting cards, check out this article)

Card Basics, Controls, and Expense Policy - these settings mirror regular card settings, and can be configured in the same way (see Controlling Spend with Ramp Cards for more info)
Assigning Card Programs to Users
After creating a new card program, it's time to assign the program to some users in your company. Add any users you'd like to receive these cards in the "Who's it for?" field, or click the three dots on the right of the field to add your entire company.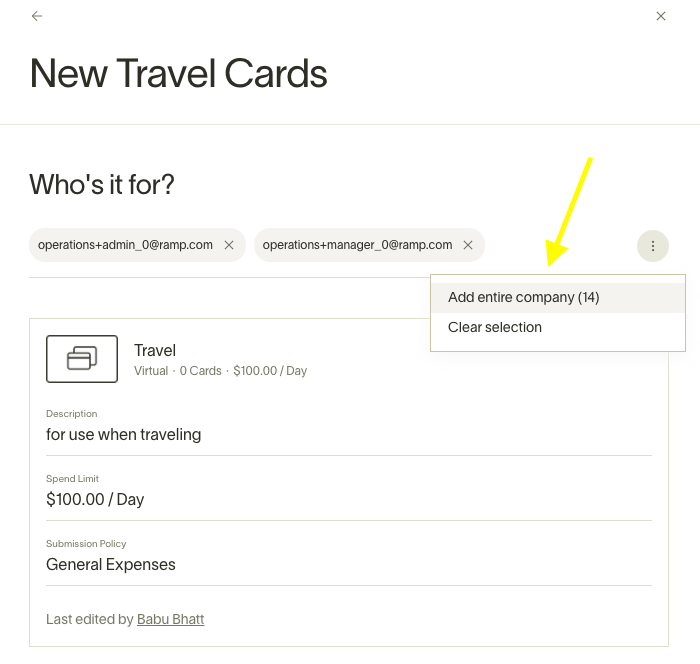 Card Program FAQ's
Can I link existing cards to a card program?
Yes! Just head to your Card Programs, click on the three dots to the right of the program name and choose "Link Cards" to link existing cards.
Can cardholders request edits to their cards, if the cards are part of a card program?
No, cardholders will not be able to edit or request edits to their cards, if those cards are part of a card program. However, any admin or card manager will be able to edit these cards, which they can do directly in the Cards tab of their Ramp account.