Overview
Transactions can be flagged manually by the cardholder, manager, or admin. There are two types of flags:
Out of policy flags: cardholder spent on something that is out of policy
Accidental charge: cardholder accidentally used the corporate card for a personal expense (self reported)
Fraudulent transactions: cardholder does not recognize this transaction.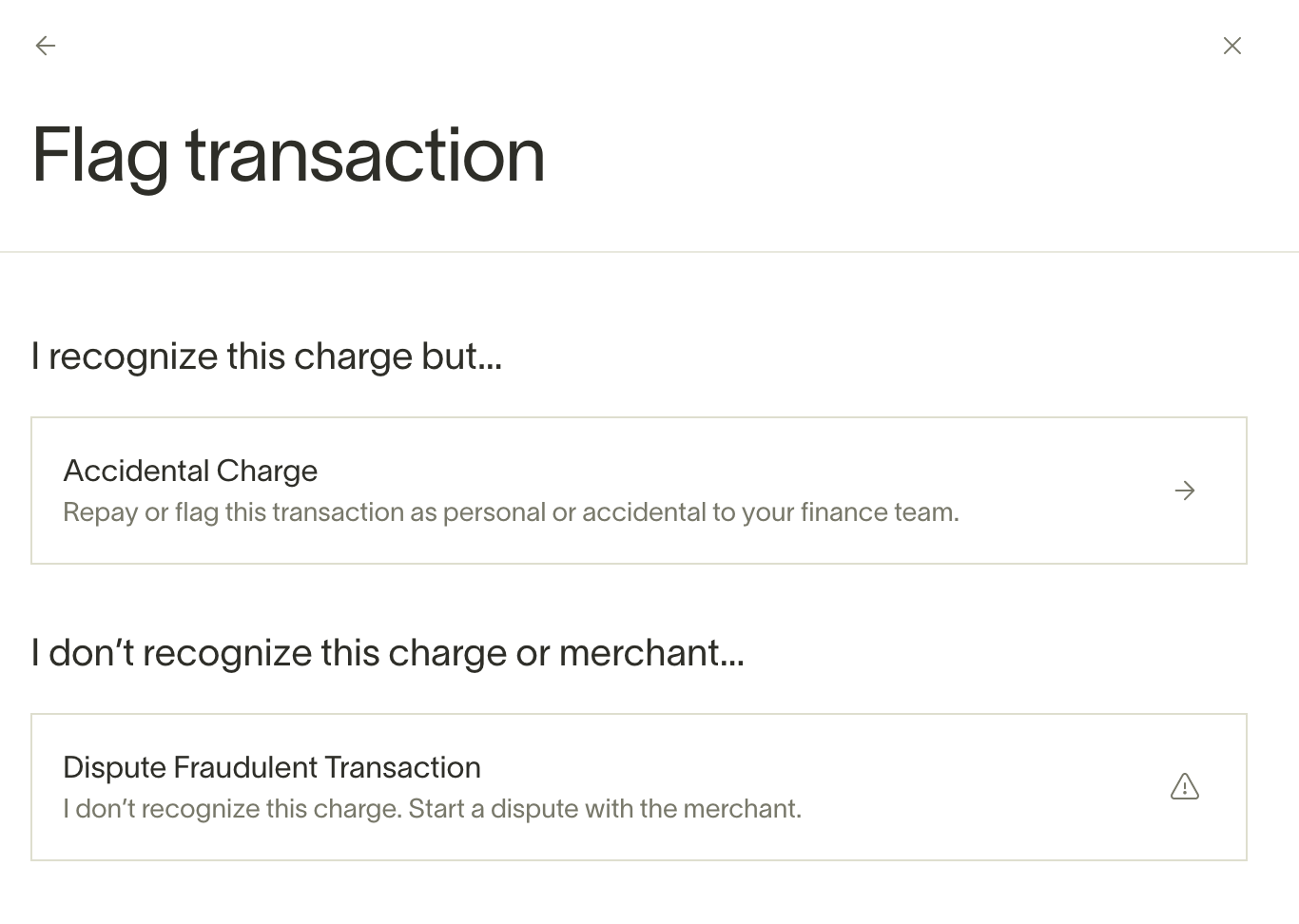 Accidental purchase
We get it - this happens. Thankfully Ramp makes it easy to own up to using your corporate card for business expenses!
If you accidentally made a personal charge on your Ramp card, you can head to your Ramp dashboard and flag this transaction. You can do this by clicking into the transaction and clicking orange 'Flag' button in the bottom right-hand corner. Click "Flag as accidental" and write a message around the details of the charge: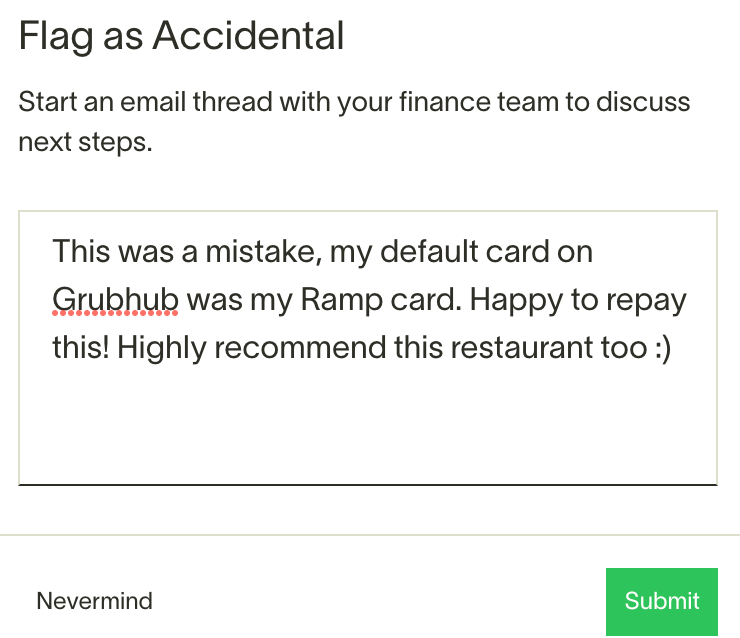 After clicking "Submit", you and your manager will be put on an email thread to discuss the transaction and how to remediate (Ramp can also facilitate a repayment to the company; check out the article on Employee Repayments for more info on this)
Fraudulent Transaction
At Ramp, we make it easy to monitor spend and flag any charges that are unauthorized or potentially fraudulent within the dashboard. In the event of suspected fraudulent activity, please follow these steps: Flagging unauthorized charges or fraudulent activity
Out of Policy Flag
If you see a transaction that you don't believe should have been on a company card, you can flag this transaction to your finance team and employee on the Ramp dashboard.
On the transactions tab, click on the transaction that you believe was unapproved. Then, at the bottom, click "Flag transaction" which will open a text box for you to enter, which will create an email thread with your employee and finance team where you can also request repayment from your employee.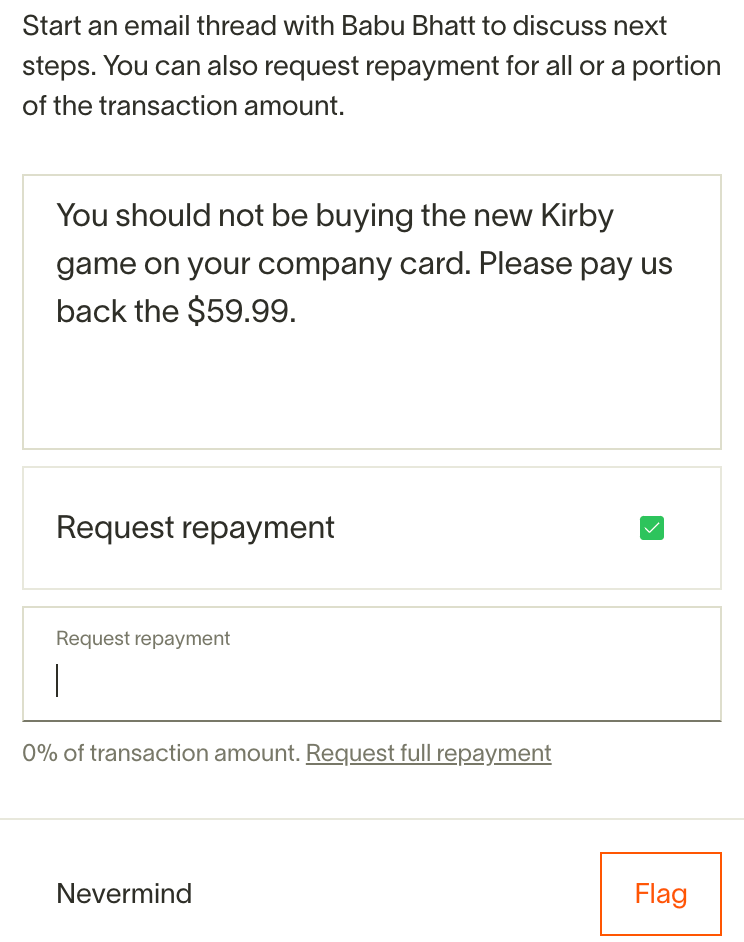 Clearing Flags
If you flagged a transaction in error but would like to remove the flag, this can be removed by approving the transaction. When you hit 'Approve', a dialog box will appear where you can enter a note about why you are approving the transaction even though it was flagged as out-of-policy.
Once this step is completed, the flag next to the transaction will be removed now that it was approved.