The Accounts Payable (AP) Aging Report summarizes the status of unpaid bills/invoices, showing what you owe, who you owe it to, and how much is overdue. The report shows the balances your company owes for the current and previous billing periods, and it shows the total amount.
To download your AP Aging Report, simply navigate to the Bill Vendors page and select "Export AP Aging Report" from the download icon options.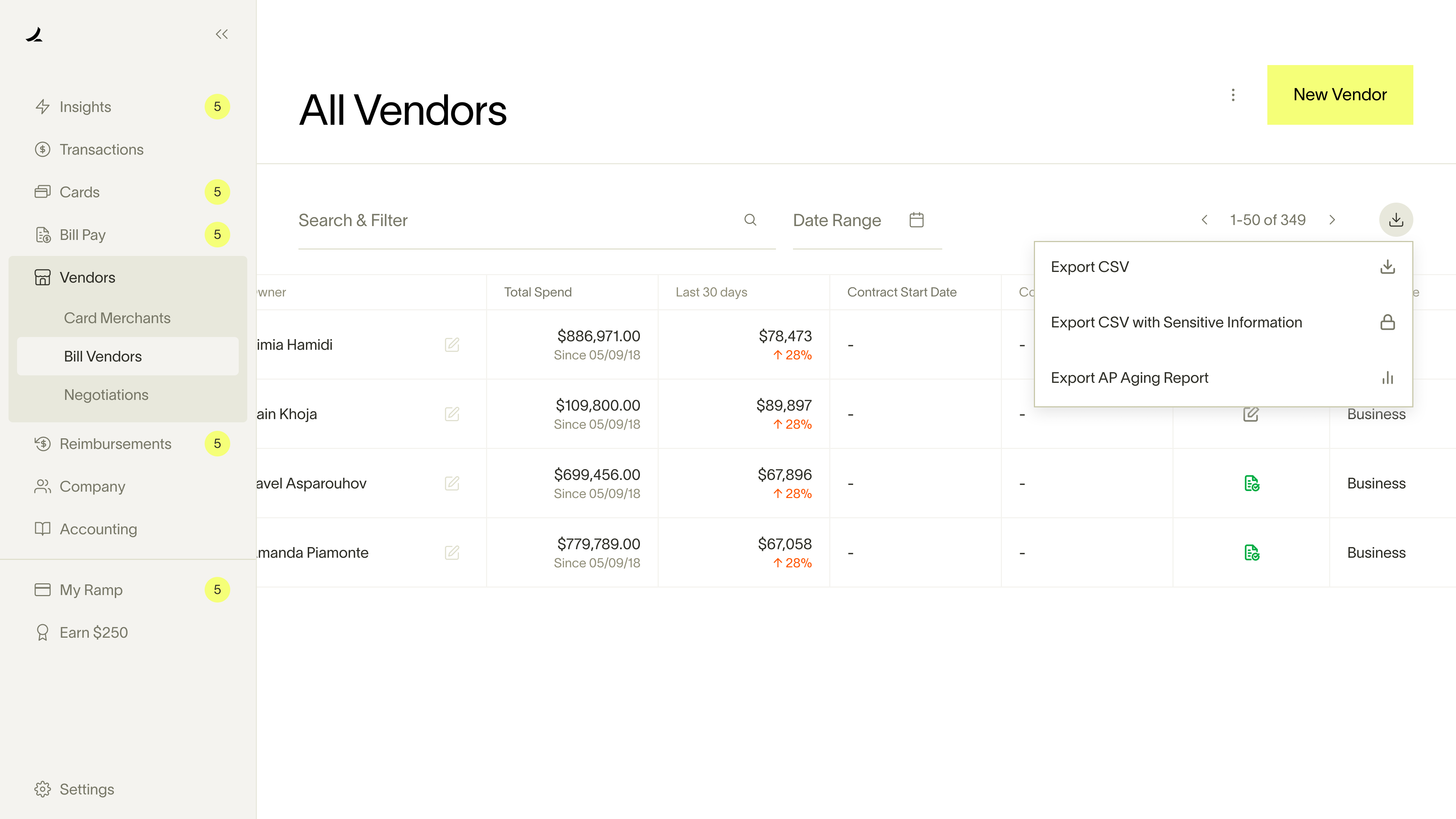 The AP Aging report will be downloaded to your computer and will summarize the bills owed to a vendor, broken down by vendor and due date. Please note, the Ramp provided AP aging report is a point-in-time view and the date of the report will always be the date when you download it.