Note: this is for user's who are connected to Universal CSV within Ramp.
When you upload a new field, we overwrite what was already there so make sure to include the historical entries into the new upload (i.e. add incremental fields at the bottom).
Go to Accounting (tab in Ramp) -> Settings (top right within accounting tab) -> Manage Accounting Fields. Click the edit button to the right of the COA or Field you want to edit or add an additional one by clicking "Import Additional Field".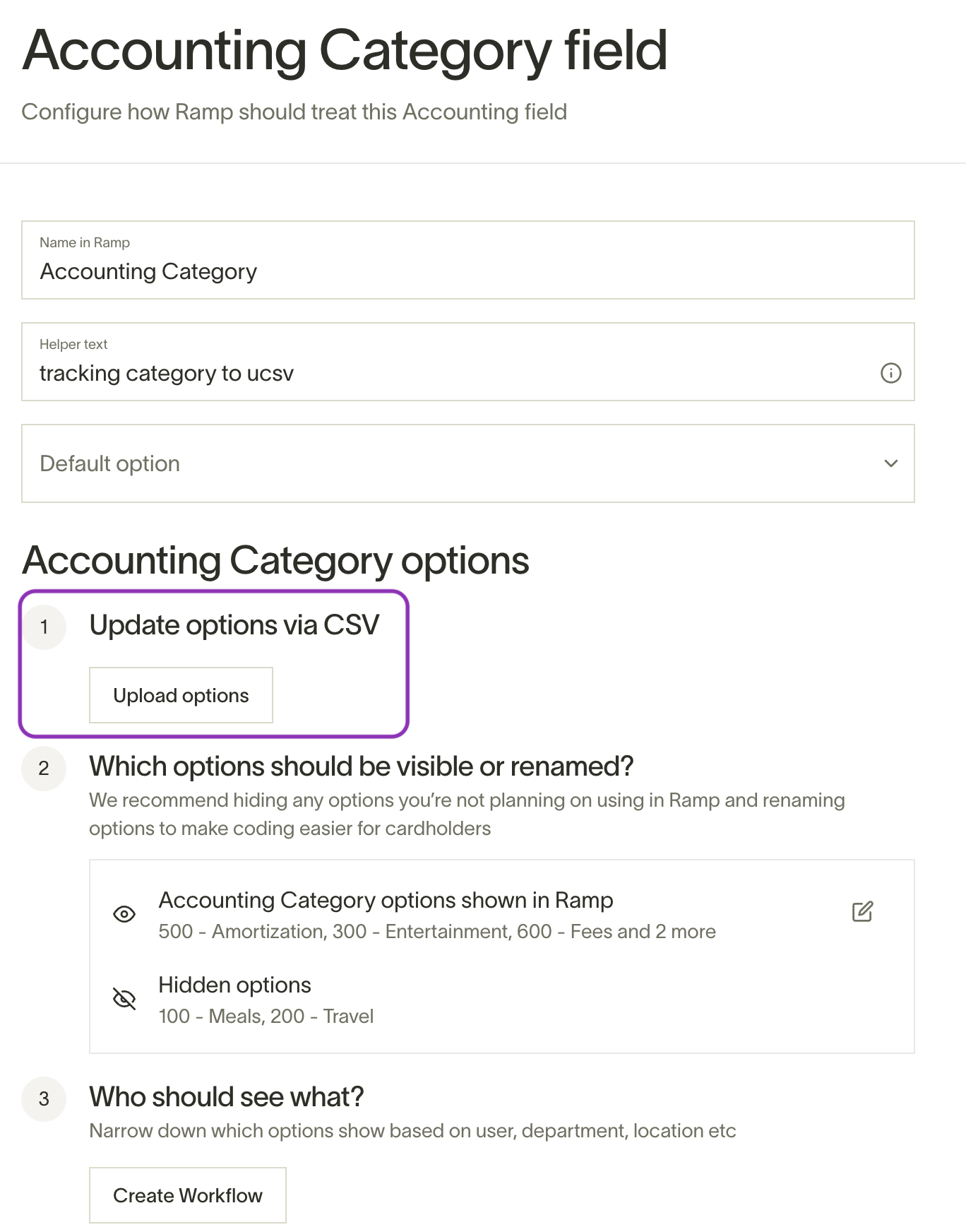 Once you click edit, either download the list from Ramp (which will include all of your current accounts, vendors, locations, etc. in that field) or use an existing one you have saved.

Add to the list any new accounts you want to add.

Re-upload file to Ramp.

Start coding expenses with added fields and/or added accounts.
Note: when you upload a new csv, make sure existing ones are still there as this file will overwrite everything that was already uploaded for said field)