How do I upload bank statements to Ramp?
For customers who have linked their accounts "manually" to Ramp we ask that you upload a statement for each of the bank accounts, on the statement upload page of your Ramp dashboard.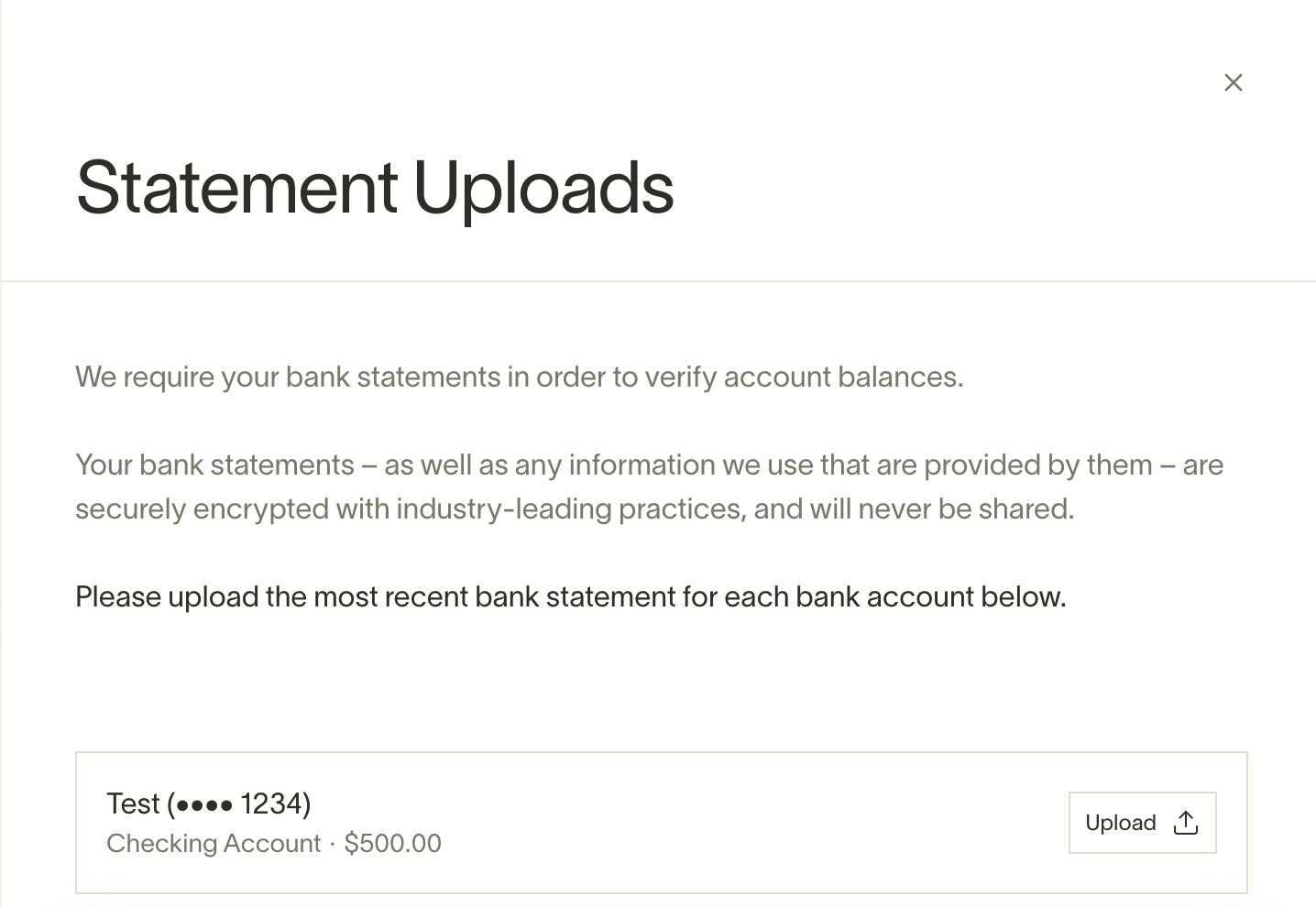 On a regular basis, we will send out a reminder email to the designated point-of-contact, reminding them to upload a PDF of their most recent statements for each bank account linked to Ramp. The recipient of these emails can be any Ramp user with a Bookkeeper, Administrator or Business Owner role. To change the recipient of the bank statement reminder emails, please email support@ramp.com and tell us which user you'd like to receive these reminders.