Yes, Ramp cards work in most countries outside of the United States, including Canada, Mexico, and countries in Europe. To keep you protected from fraudulent international charges, Ramp has real-time monitoring in place that will alert you if any transactions are not expected so you can review these transactions easily.
The globe icon on the Reimbursements and Transaction page next to each line item indicates whether it was an international transaction. Hovering over the icon will indicate the international currency amount. Clicking into the reimbursement or transaction will display the currency conversion across the top.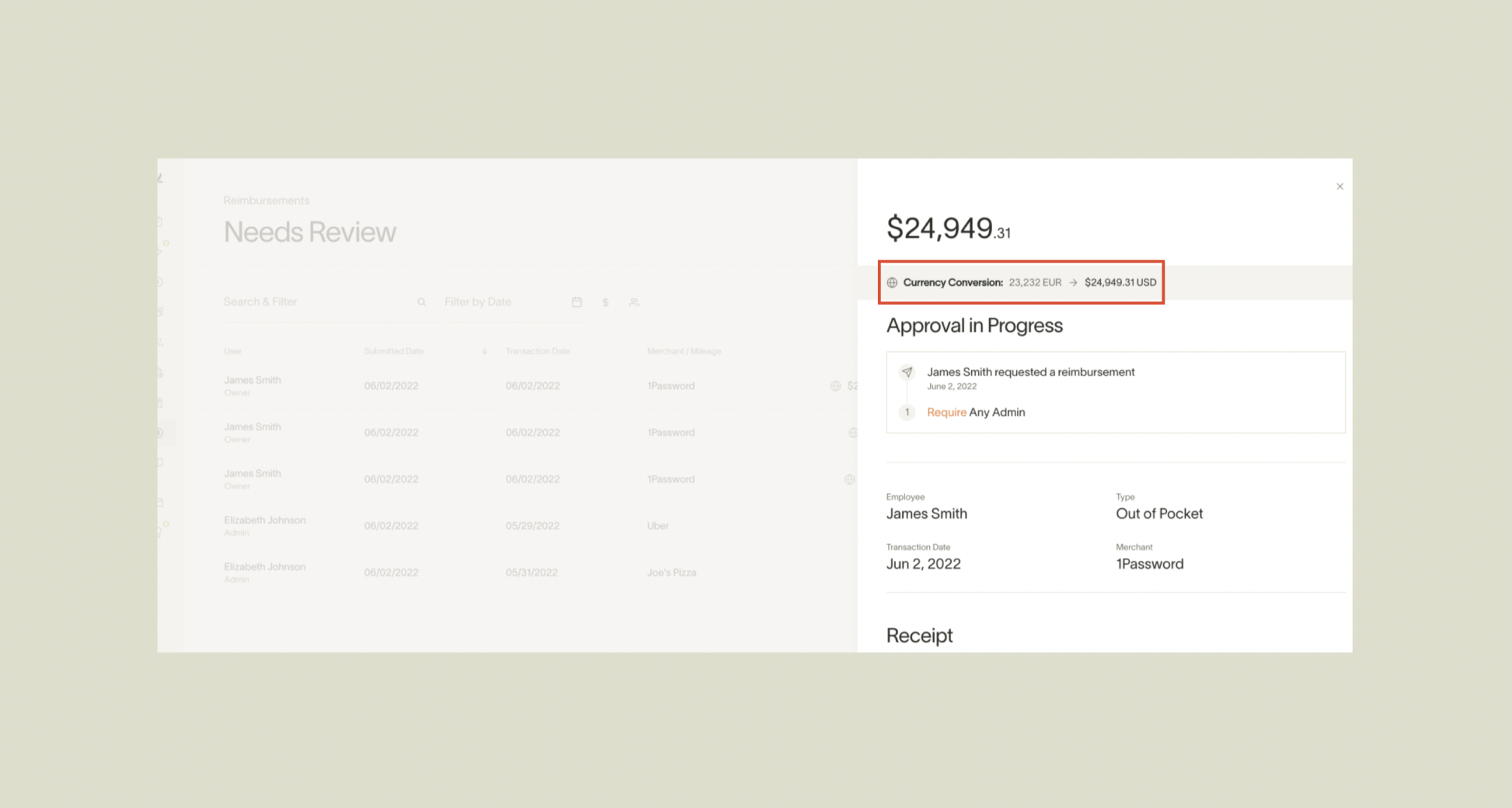 However, the countries that are not supported on Ramp cards include but are not limited to: Cuba, Iran, North Korea, Syria, and the Crimean region.
If you attempt a transaction with a charge originating from a blocked country, the transaction will be declined and you will receive an SMS decline message (if you have a phone number added to your Ramp account) telling you the country is blocked.
If you're planning to travel outside of North America, it's a good idea to reach out to support@ramp.com to make sure your card will work properly in the countries where you'll be traveling.