Ramp enables finance teams to maintain high receipt hygiene by requiring receipts on transactions based on your expense policy. Receipts can be submitted to Ramp via SMS and email, are automatically matched to the right transaction, and are synced directly to your accounting software. Receipts may also be submitted for reimbursements. As long as you are active with Ramp, all receipts are securely stored.
Please note that only admins are able to download receipts. To view and download a single receipt, simply click on the receipt icon or the transaction and download the receipt.

To download receipts in bulk for Transactions or Reimbursements, head over to the respective tab. Filter the Transactions or Reimbursement History tab by any date, then select the download button on the top right. You'll be emailed a link to download receipts in a Zip file.
Please Note! Unzipping these files will work best with 7-Zip or WinRAR
Transaction View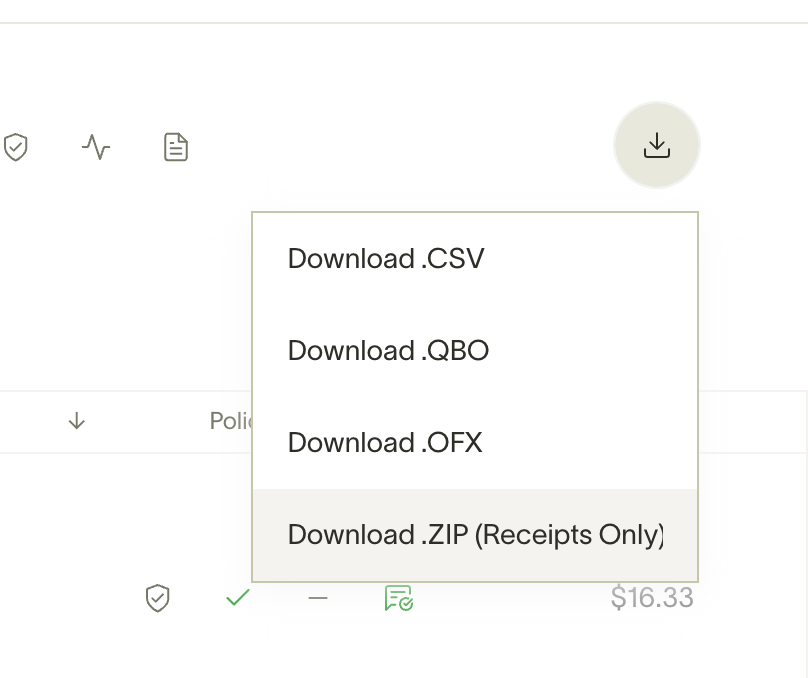 Reimbursements History View
Please Note-