Once employees submit their reimbursements, you'll see them on the Pending and Needs Review tab. You can click in and easily review reimbursements.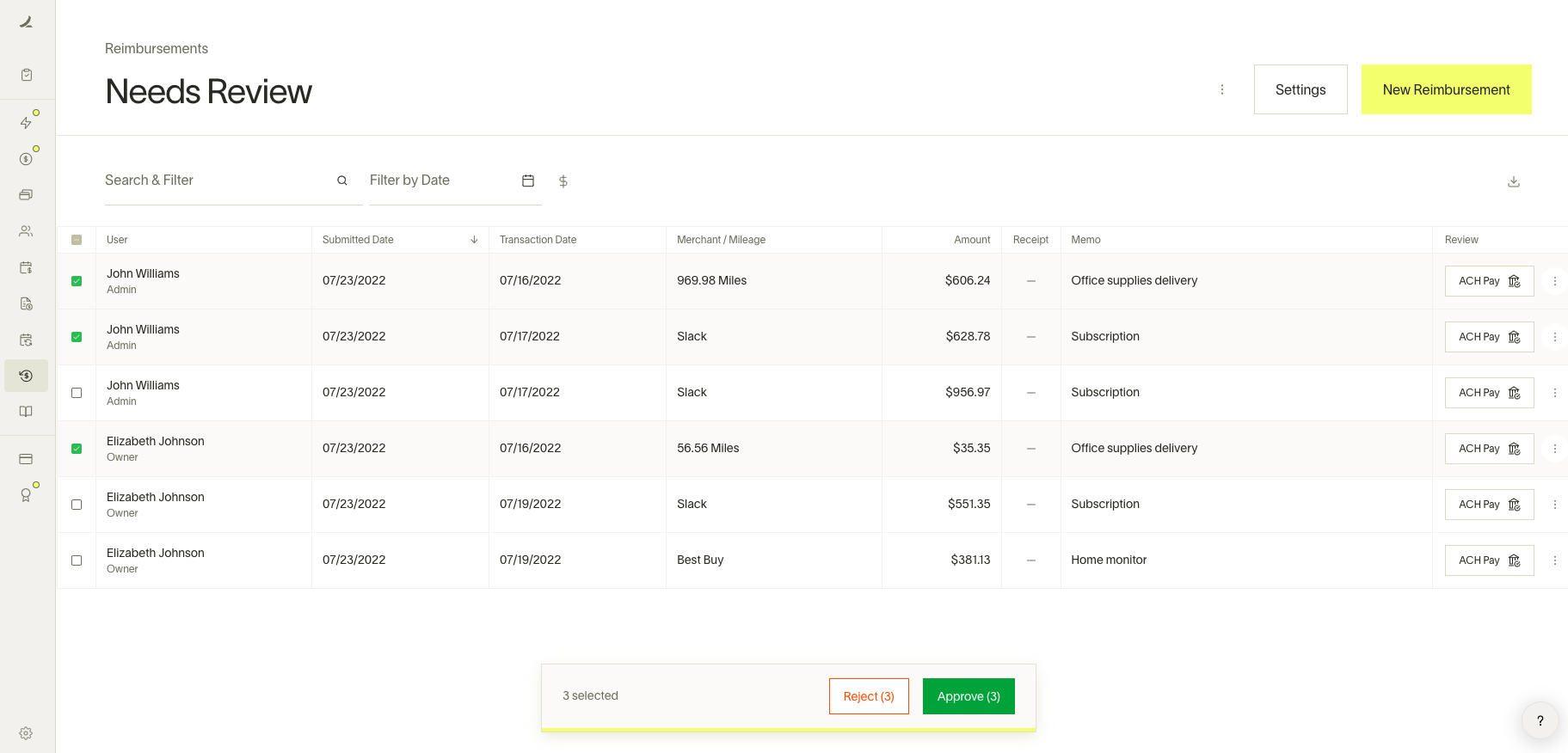 Editing Reimbursement Amounts
Admins, managers, cardholders, and copilots (for the person they're copiloting for) may edit the reimbursement amount at any point during the approval flow. Simply click on the edit icon next to the reimbursement amount.
If the amount increases OR the approval layer changes, the approval flow will restart from the first approver. If the amount decreases, it will either stay in the same approval layer or restart depending on the next approval layer. If it moves to a lower approval layer, the chain will restart.

Bulk Approving Reimbursements
Admins and managers may bulk approve reimbursements by selecting the check boxes next to each reimbursement. After clicking "Approve", you'll be prompted to confirm your selection.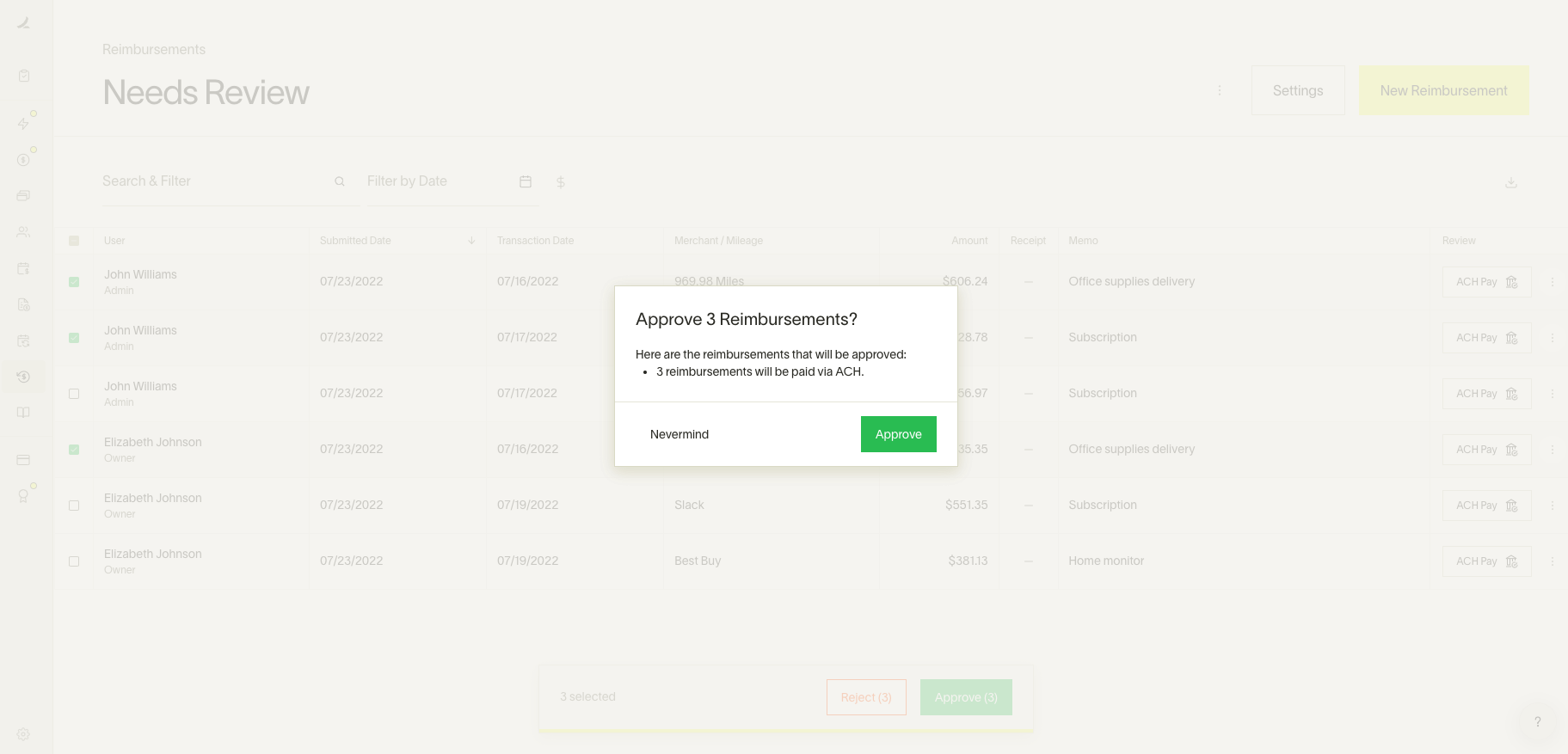 Reimbursement Options
ACH Pay: Approve and pay back the employee via ACH on Ramp. Your employee will have to enter their bank details to have this option.

Manual Pay: Approve for manual payment, and pay outside of Ramp.

Reject: You can reject the reimbursement request with an optional note that's sent to the employee.
Why can't I reimburse an employee directly via Ramp?
Make sure that you've enabled ACH payments in your Reimbursement Settings.

If an employee hasn't added their personal bank account details, you won't be able to pay them directly via Ramp.