Jump to:
Let users classify their own transactions
Save time closing your books by requiring employees to code their own transactions―many hands make light work, you know. Ramp cardholders can be required to add accounting fields like category, location, vendor, billable, etc. to their own transactions.
How can I enable this feature for my company?
Visit your Expense Policy page, and open Transaction Requirements (under Submitting Expenses). Edit or create a new Submission Policy to require any accounting fields (category, vendor, job, billable) for card transactions.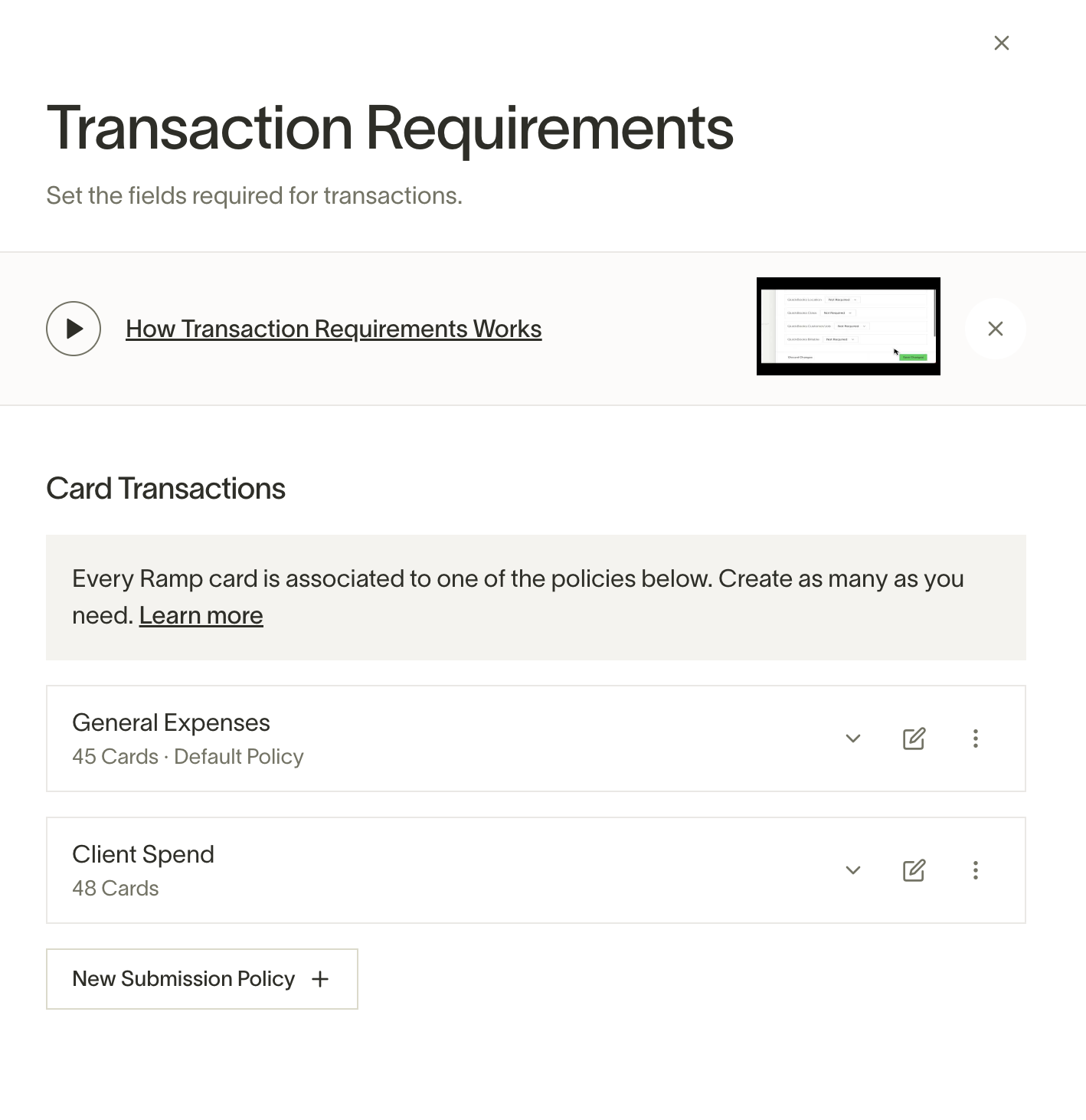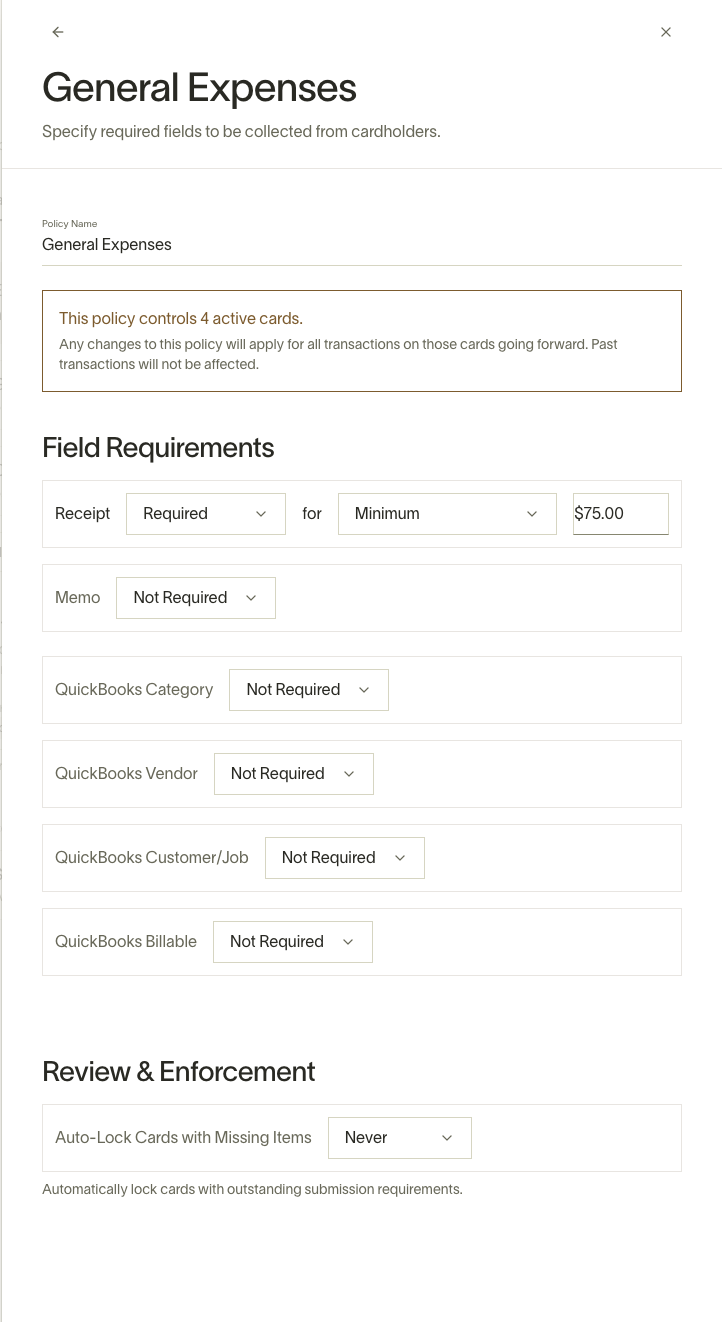 Users subject to this particular expense policy will see a new "Additional Fields" section once they clicked into one of their own transactions, where they will be required to code the fields you've selected.
Note: This will only affect transactions made after this change (it will not require cardholders to fill in information for past transactions)
Allow employees to split transactions
Additionally, if you'd like employees to be able to split transactions themselves, you can enable this setting by navigating to:
Settings > Expense Policy > Global Approvals and Restrictions (toggle at the bottom)
Limit fields an employee can see
Admins / Bookkeepers can limit what options for any category an employee sees when coding expenses. You can do so by navigating to:
Accounting tab -> Settings -> Manage Accounting Fields -> Select the edit icon
Then you can limit what an employee sees by department