How do I enable employees to edit accounting fields (e.g. department, location, category)?
Let cardholders classify their own transactions.
Save time closing your books by letting your cardholders classify their own transactions―many hands make light work, you know.
Enable cardholders to add additional context on their transactions - such as the accounting category, department or location. When it's time to close your books, we'll highlight the changes so you can be sure the data is good.
How can I enable this feature for my company?
Visit your Expense Policy and choose which fields to enable. Cardholders will see a new "Additional Fields" section once they click into a transaction where they will be able to edit the fields you've enabled.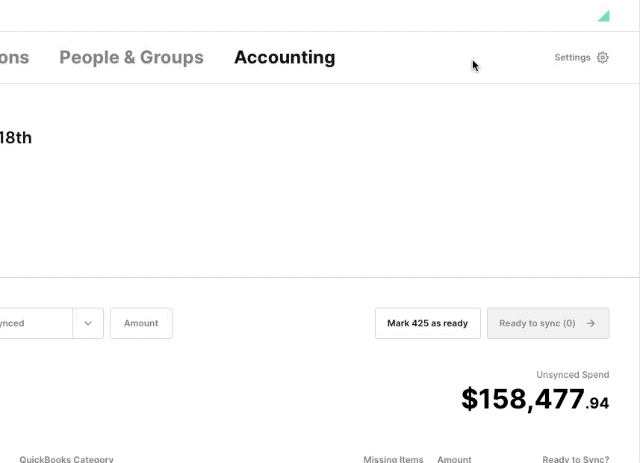 What happens when a cardholder edits a field?
Whenever a cardholder modifies a transaction, you'll see an alert icon will appear next to the changed fields in the "Accounting" section of the transaction. You can override their changes or reset to defaults with one easy click.