How do I set or change my company's expense policy?
Ramp enables your business to implement their expense policy right into the platform. When properly implemented, Ramp will automatically notify the user when they need to submit receipts or memos for their card transactions.
To edit your team's expense policies, log on to Ramp, click "Settings" in the bottom left of the page, and click "Expense Policy". Here you can control settings like at what thresholds employees need to provide receipts or memos. Specifically:
Receipt Requirements: For any transaction above the designated threshold all employees will be prompted to upload receipts to Ramp right after their transaction occurs. The default is $75.
Memo Requirements: Similar to Receipt Requirements, you can turn on the requirement for employees to include memos for their transactions.
Additional fields: Require your employees to code specific accounting fields, like category, vendor, and location, for their own transactions (by default, they cannot).
Additional Account Security: Ramp currently offers both Google and Okta SSO requirements to be turned on by Account Administrators (making it mandatory for all users).
You can assign an expense policy to a specific card or specifically for reimbursements. All cards in your organization will be assigned to the General Expenses policy by default, but you can change the assignments by creating new policies or cards. Once you assign or modify a policy, all updates will work for new transactions going forward - older transactions will not be effected.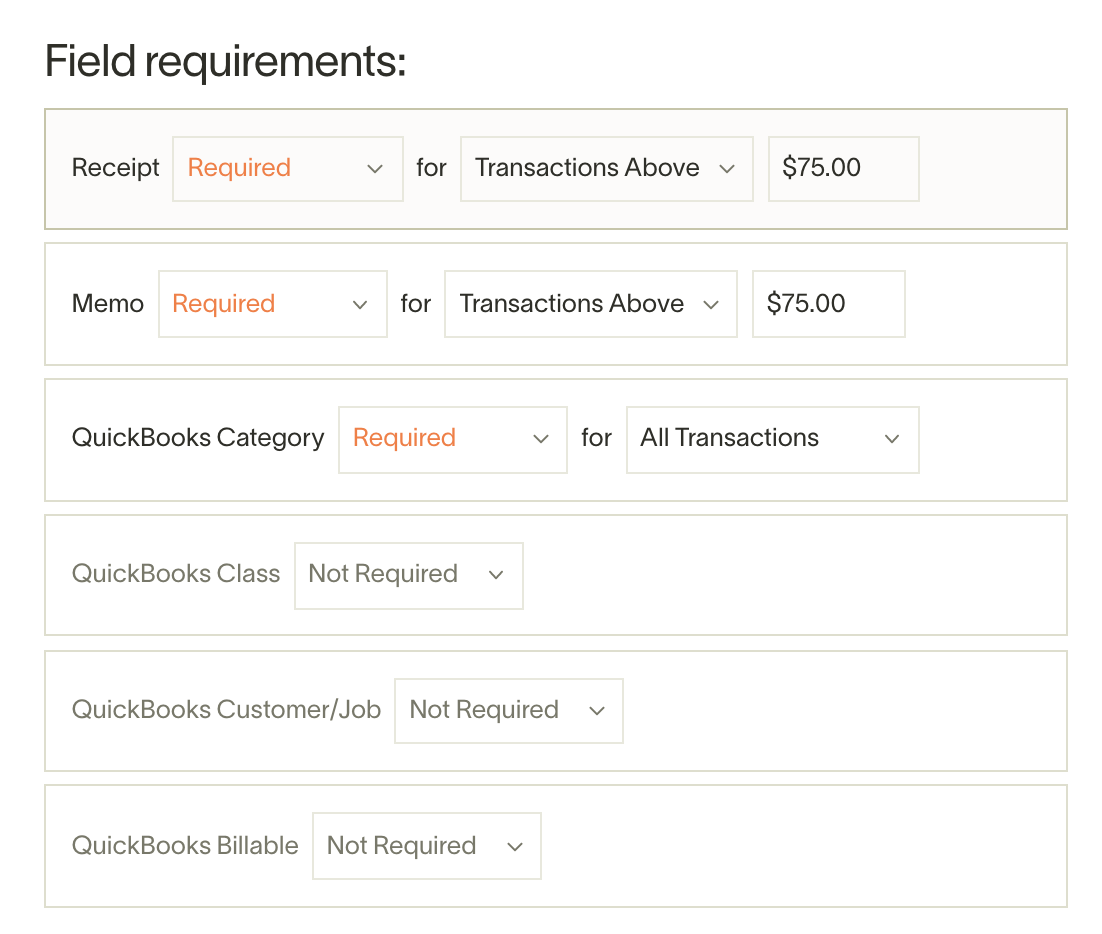 Ramp also enables you to upload your company's expense policy straight to the Ramp platform and ask your employees to sign the expense policy when they join the company. This ensures that employees are aware of all the requirements when spending on behalf of the company