Ramp makes it easy to issue cards to employees with specific controls. 
For employees already on Ramp, Admins or Managers can issue cards in the following ways:
Click on the Cards tab on your dashboard and select "Create Card" at the top right side of the page.
Select from the type of card you want to issue, whether a virtual, vendor (New Product or Service), physical, or Spend Program card.
From here you can also select who the card is for, card limits, merchant & category restrictions.

Note: For physical cards, you will be prompted to select an option between 1) input an address on behalf of the cardholder or 2) send cardholders a notification to enter their shipping address. Cardholders can then enter their address from their My Ramp dashboard.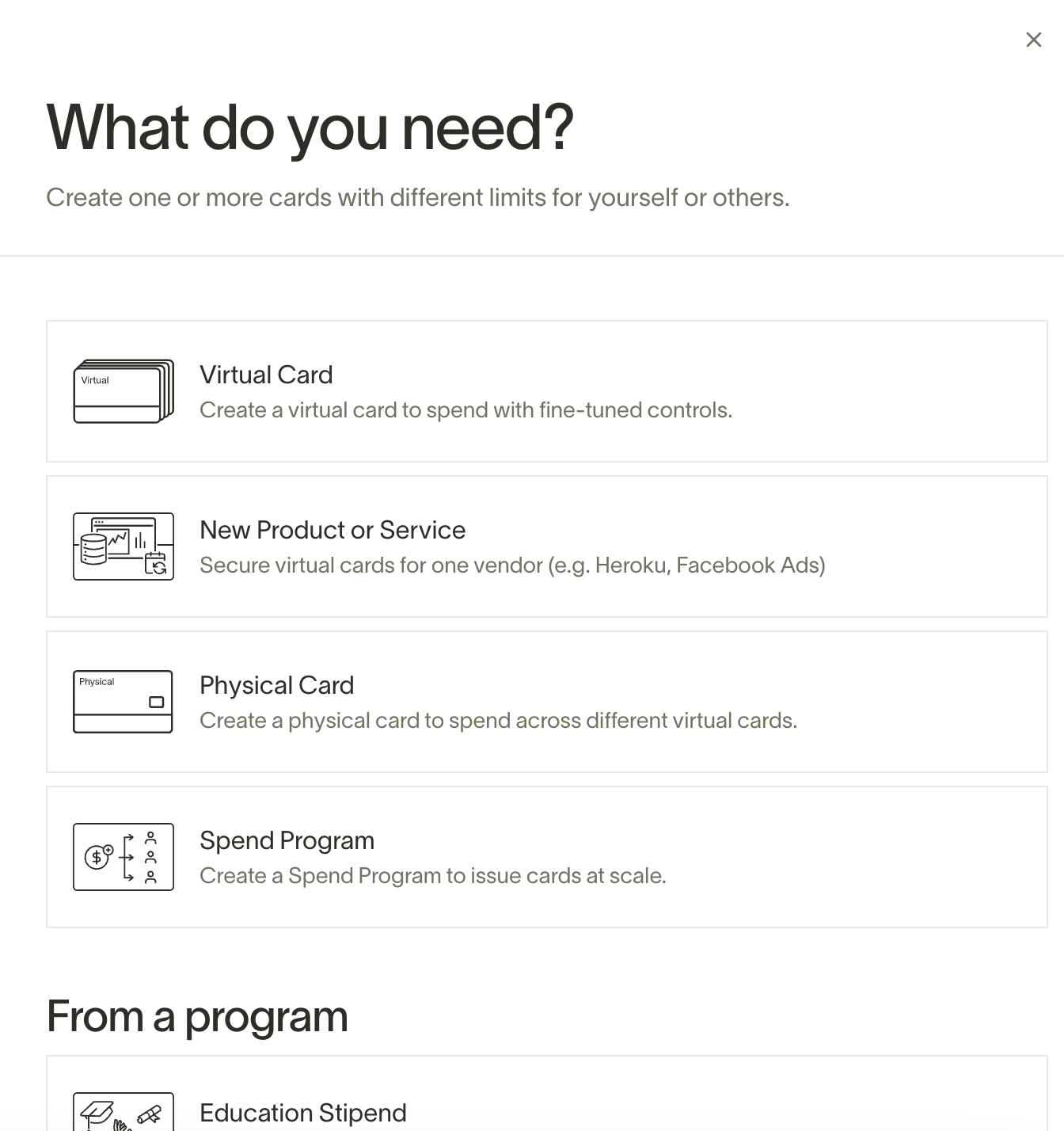 For employees not yet on the Ramp platform, please read How do I invite teammates onto Ramp. You can issue cards during the invitation flow.
For details on the specific controls embedded on Ramp cards, please read this article.