Ramp makes it easy to issue cards to employees with specific controls.
For employees already on Ramp, Admins or Managers can issue cards in the following ways:
Click on the Cards tab on your dashboard and select "Create Card" at the top right side of the page.
Select from either a General Purpose card, a Recently Created Card, from a set of Card Programs or create a new card that will be used for a specific vendor.
For General Purpose cards select whether the card is physical or virtual. From here you can also select who the card is for, card limits, merchant & category restrictions and input the shipping address if for a physical card.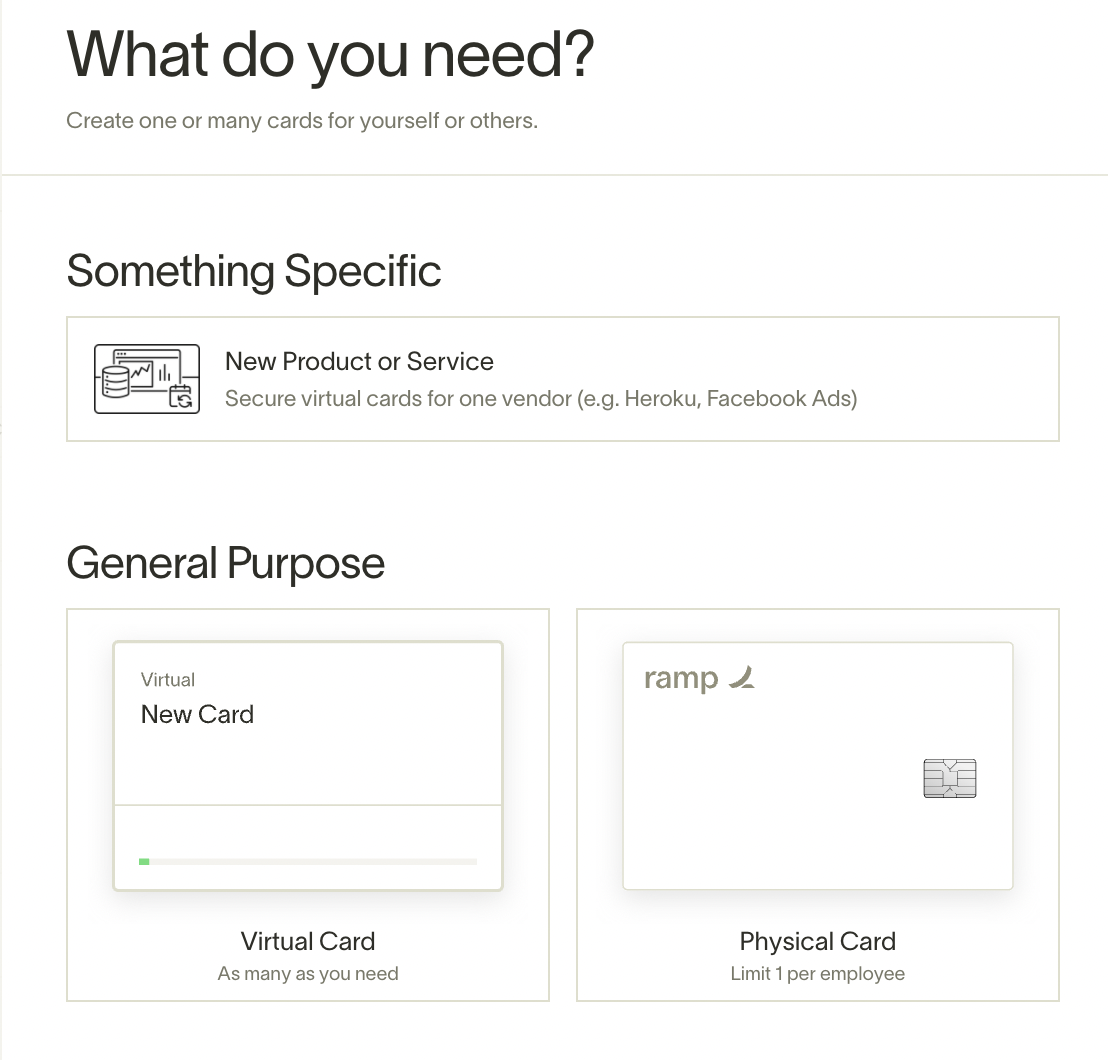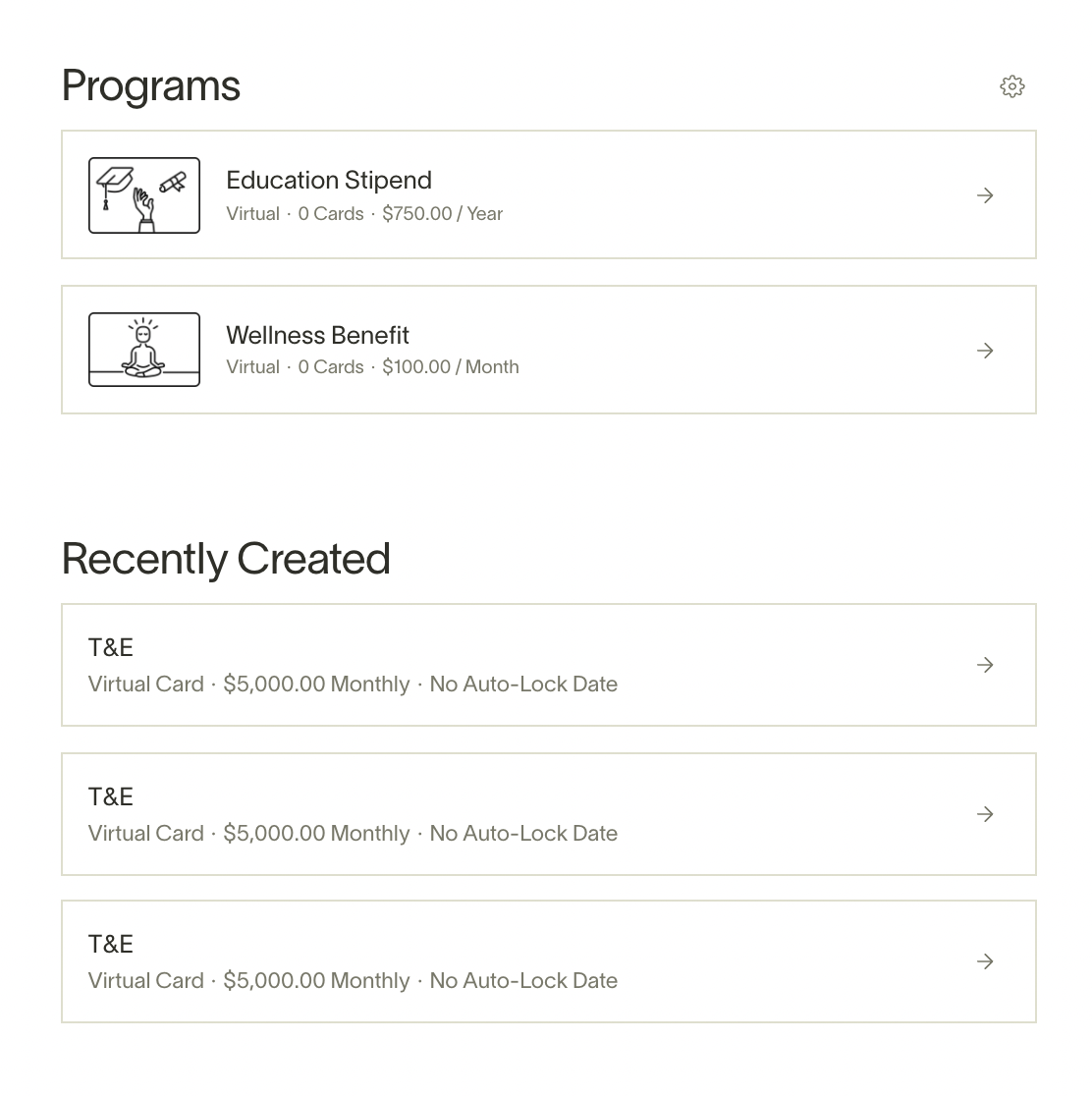 For employees not yet on the Ramp platform, please read How do I invite teammates onto Ramp. You can issue cards during the invitation flow.
For details on the specific controls embedded on Ramp cards, please read this article.