Let's say you have 10 transactions that you don't want Ramp to sync to your accounting provider, need to be treated by hand, or you have already accounted for them. This will show you how to remove / delete them from the accounting tab while leaving your accounting provider untouched.
Mark the transactions as ready by clicking the green check mark, and ensure that they are the only ones marked as ready so the yellow button at the top says "Sync All" for the number of transactions you want to remove from the accounting tab

     2. Click "Sync all" and then choose to "Download CSV" if you want to remove these transactions               from the accounting tab without syncing to your ERP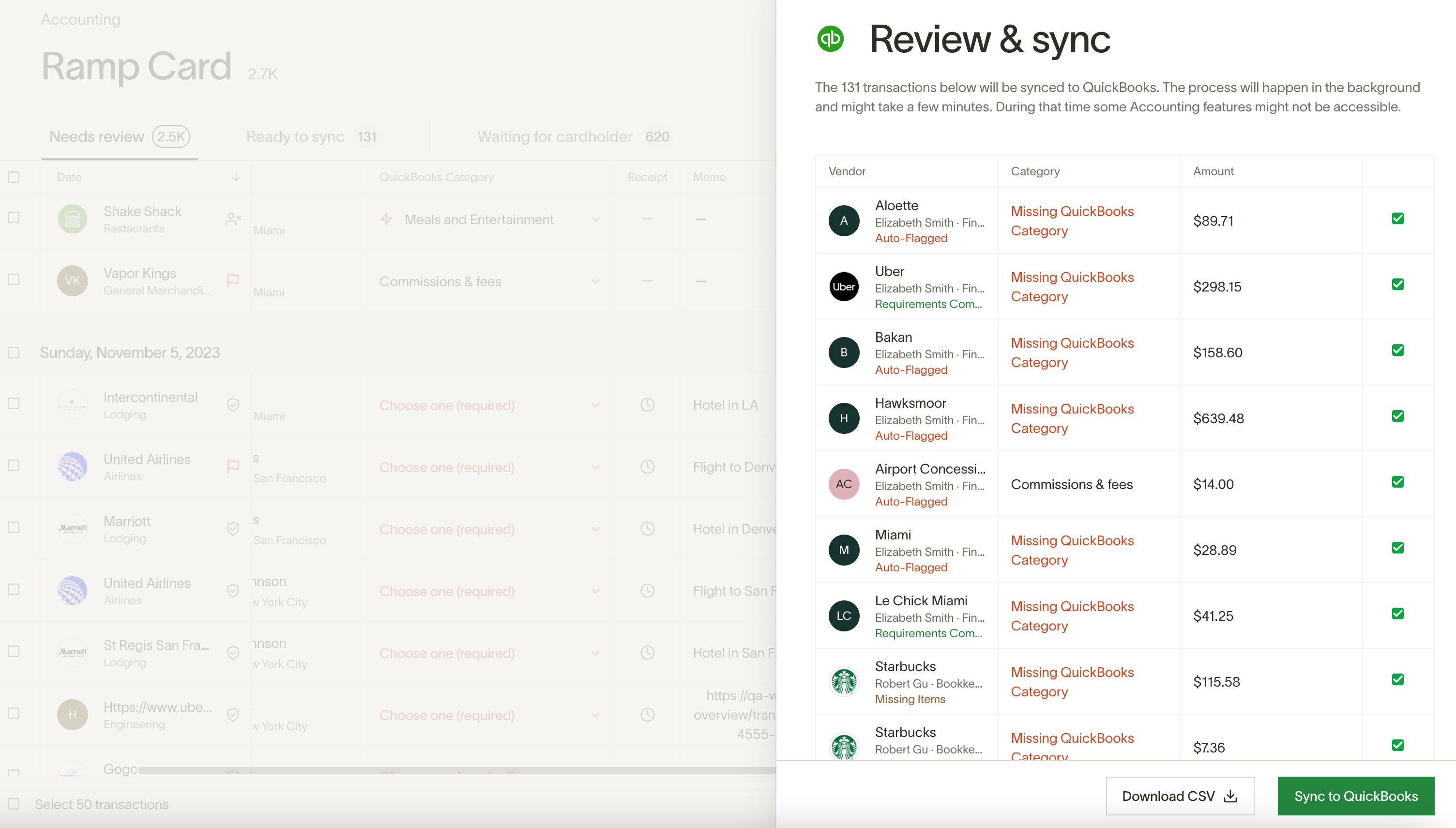 Those transaction would then be removed from the accounting tab and would not be synced to your ERP.
Note: this applies for all accounting integrations (QuickBooks Online, NetSuite, Sage Intacct, Xero and all others)