How can I control spend on a Ramp card?
Ramp allows you to issue cards with custom spend limits that automatically enforce your company's policies and control what merchants can charge.
When issuing either a virtual or physical card, you can choose a non-recurring limit for one-time spend, like onboarding or a hardware purchase; or a recurring daily, monthly, or yearly limit for SaaS, general expenses, or wellness stipends. You can also choose a date in the future in which the card will stop accepting transactions, perfect for 7-day trip or a month-long software trial.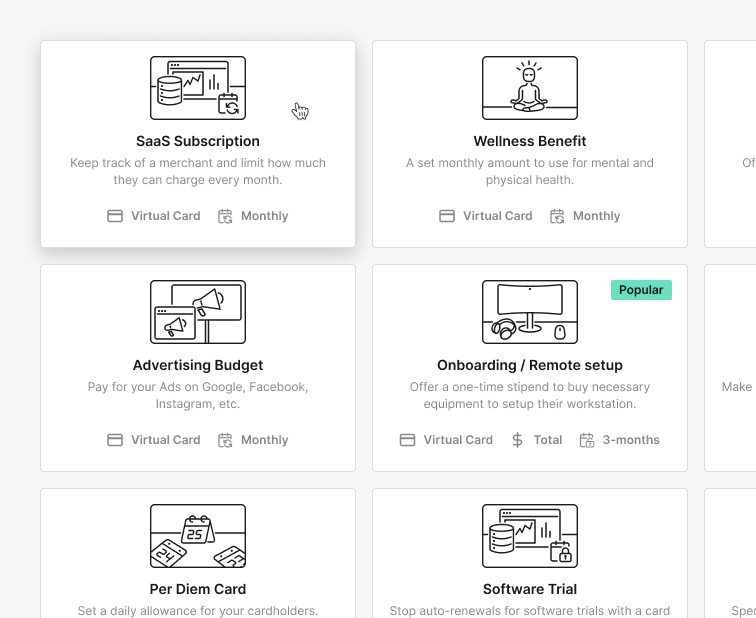 We've organized everything in easy-to-use templates that make it easy to create or request the right card for the job. Need a new software subscription? Create a "SaaS Card", set the amount and you're good to go!