What can I do if I don't have a receipt?
If you are missing a receipt for a transaction, you can click on the transaction on your Ramp dashboard. From there, navigate to the bottom of the modal until you see "Flag transaction". After clicking on this button, you should see an option called "Request policy exception".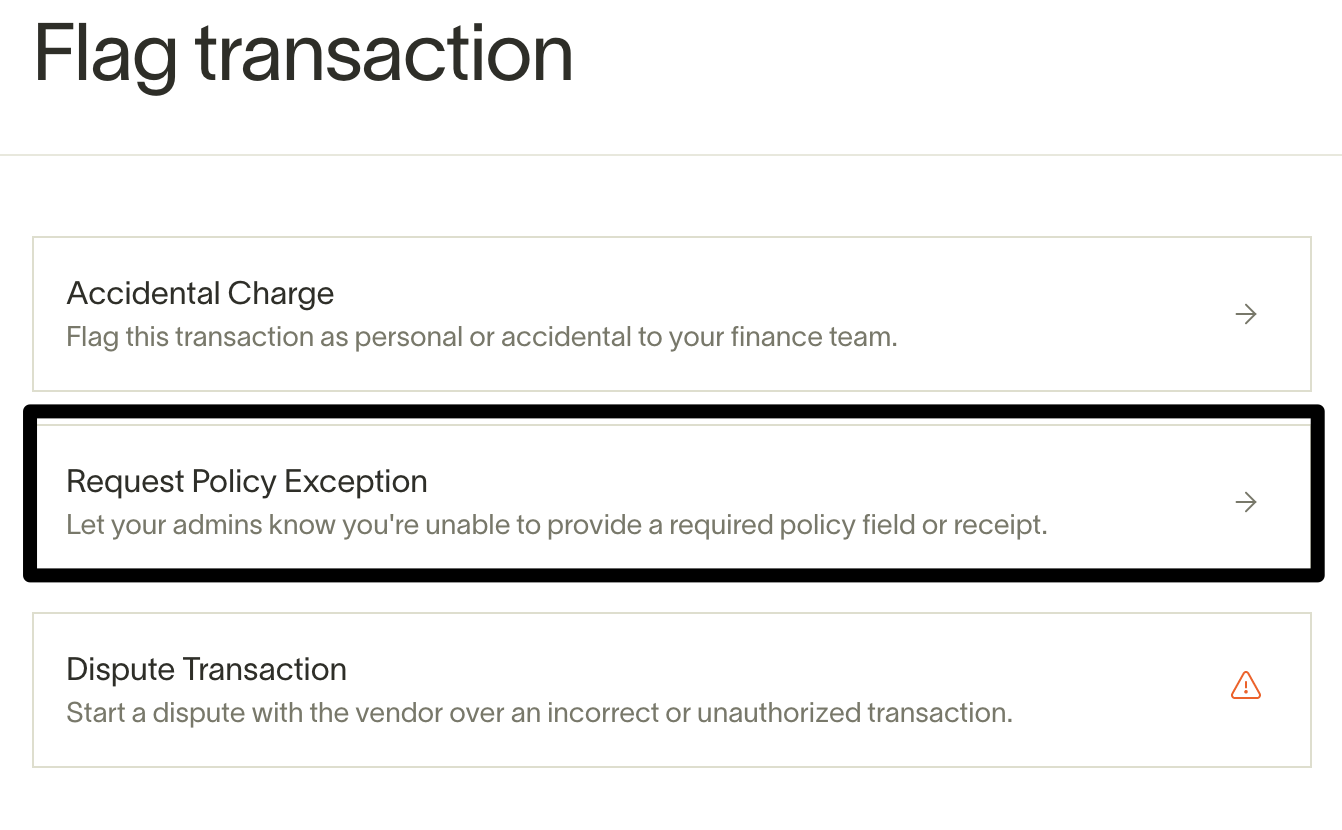 From there, you can fill in a memo to your manager or admin to let them know about the lost receipt. They can then dismiss the requirement for that transaction.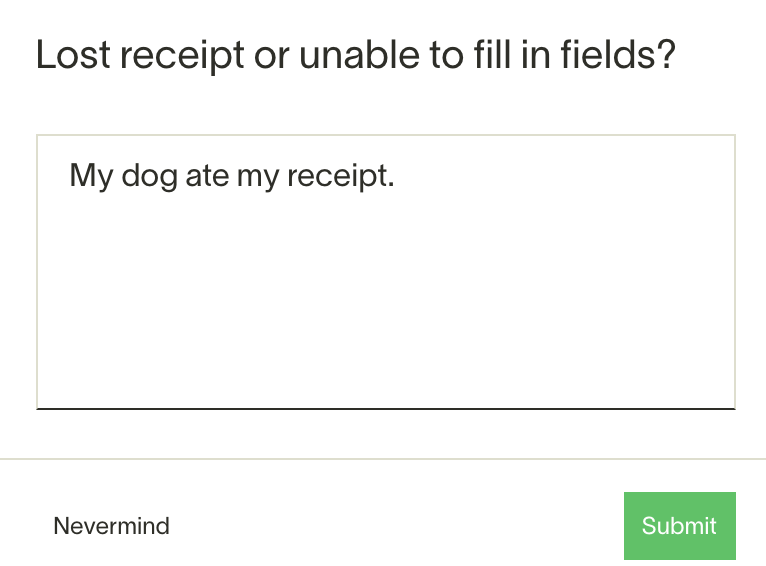 As an admin or business owner, you can dismiss a receipt requirement by clicking on the transaction and clicking "Dismiss Requirements".