I made a personal charge on my Ramp card. What should I do?
If you accidentally made a personal charge on your Ramp card, you can head to your Ramp dashboard and flag this transaction. You can do this by clicking into the transaction and clicking "Flag Transaction" and write a message around the details of the charge: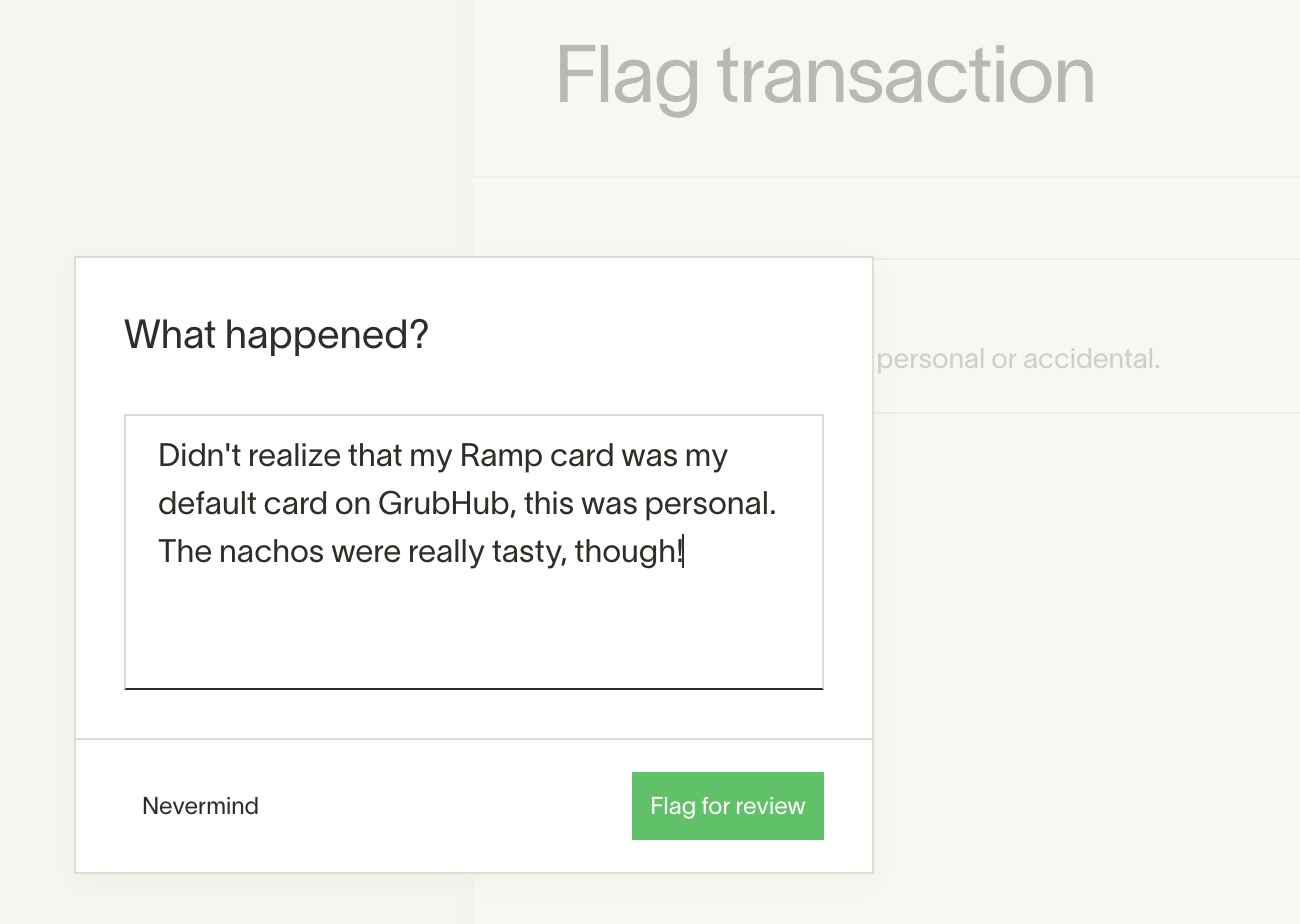 After clicking "Flag for review", you and your manager will be put on an email thread to discuss the transaction and work to remediate.