To add your personal bank account for reimbursements, go to Settings > Personal Settings > Banking Tab.
To change or add an account, just click "Connect New Account". From there, enter your new accounts details and you'll be all set.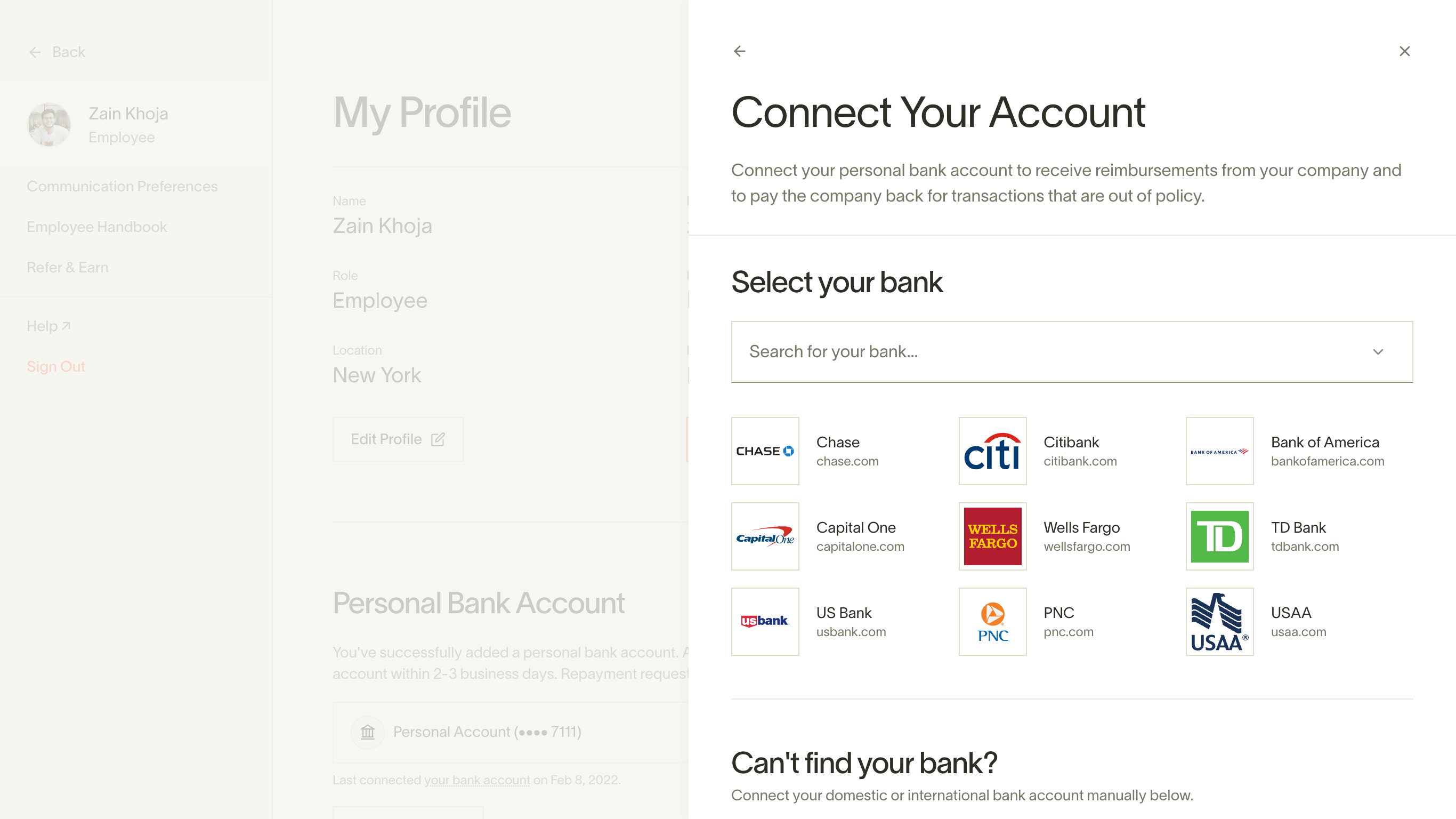 Adding an International Bank Account
To add an international bank account, scroll down and click "Add Account Details".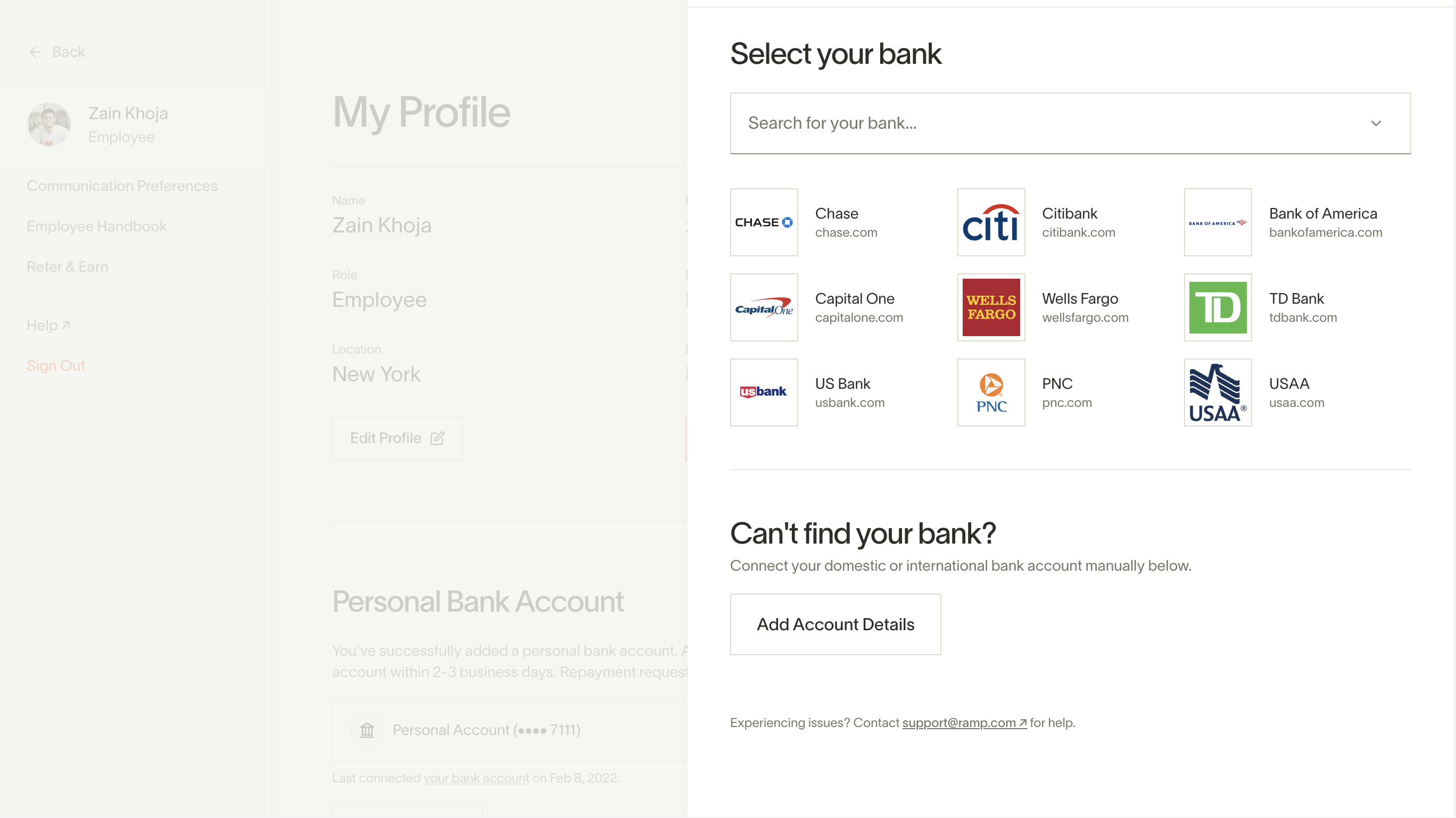 From there, select your country, enter your account details, and you're good to go. Note that required fields for bank accounts vary by country.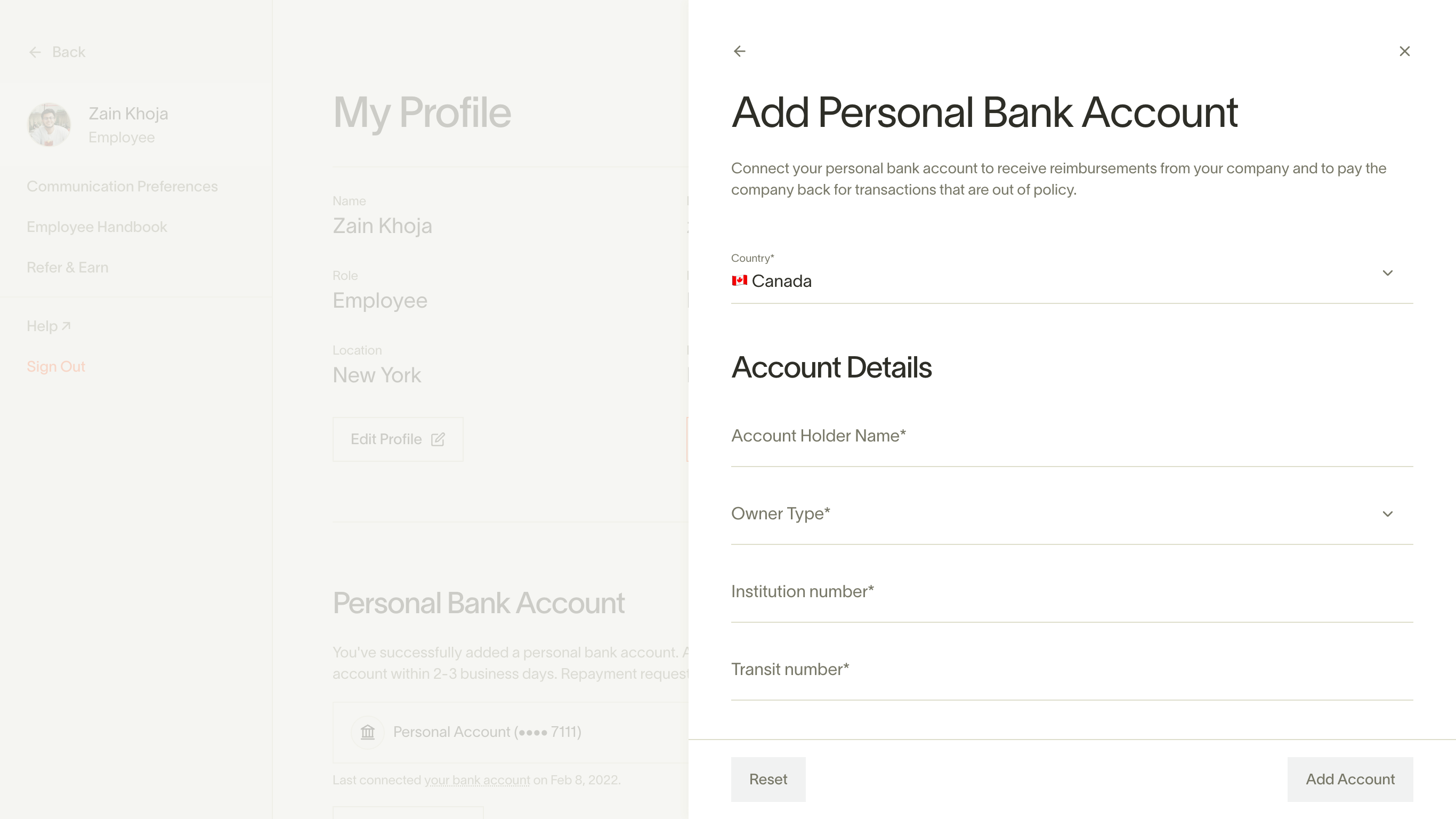 Note that international bank accounts are not enabled in Nevada or for financial services businesses due to local regulations and partner restrictions.