All Advisor Console accounts are enrolled in multi-factor authentication (also known as two-factor authentication, MFA, and 2FA) based on your provided account details. You can use:
Phone (configured automatically)
Email (only when other methods are unavailable)
Authenticator devices
Your phone number is automatically configured as your method for 2FA upon first creating an Advisor Console account, unless you don't provide a mobile number upon sign up, in which case email will be automatically configured.
Once you've signed into your Advisor Console account, you can change your authentication method in Settings.
Configuring an authenticator
You can configure up to five TOTP-based authenticators (like Google Authenticator, Twilio Authy, etc.) in order to access your account without using your phone number.
To add an authenticator to your Advisor Console account, first open up settings. Click the gear on the bottom left of your screen
Click "Edit Profile" in the middle of the page
Click "Configure Multi-Factor Authentication"
From there, you'll be able to configure the authentication device you would like to use.
For more information, please see this article.
Changing 2FA from email to phone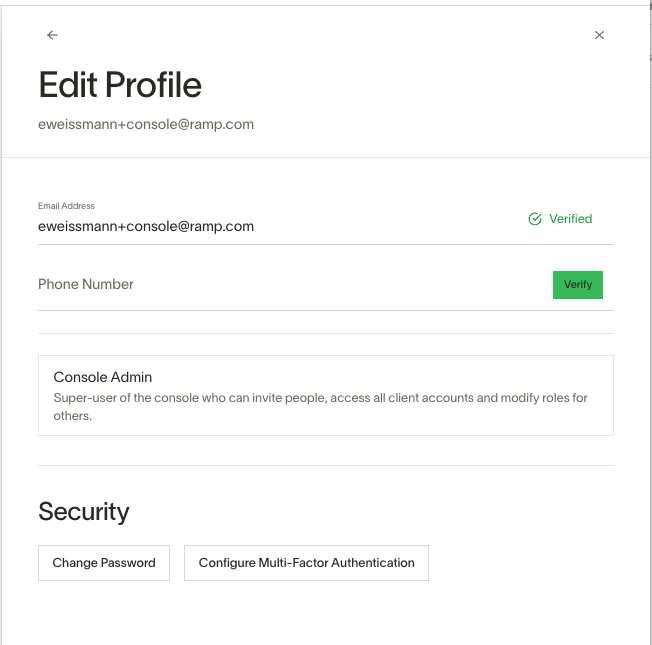 You can change your default authentication method from email to phone by logging in, going to Settings and clicking Edit profile. From there, just add in a phone number and click Verify. This will automatically update your 2FA from email to phone.