Ramp cards can be added to the 1Password browser extension, to make online purchases easier than ever. Just follow these instructions to get your cards added and ready for use:
1. Make sure that you have the latest version of 1Password installed on your browser
2. Visit your Ramp dashboard, click into the card you'd liketo add, and click eye icon to reveal card details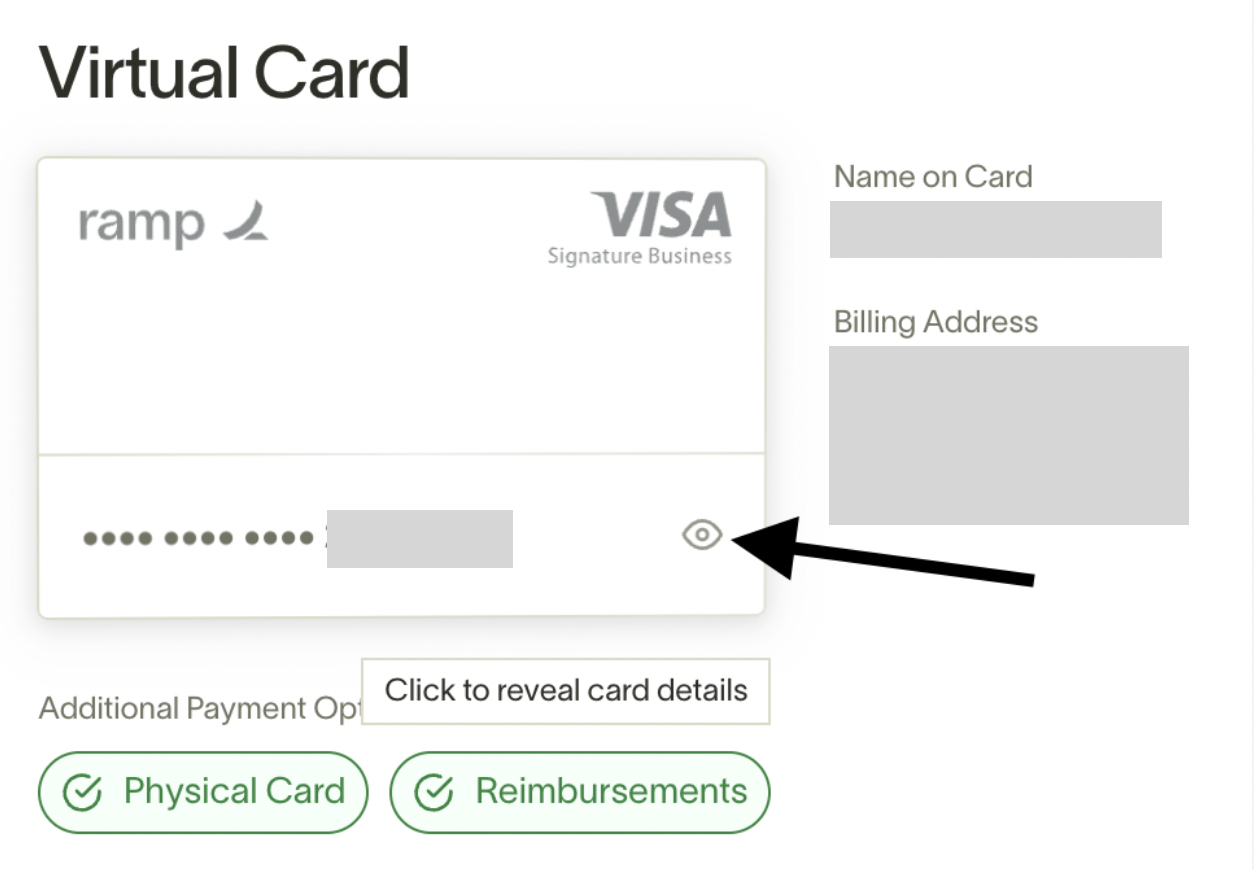 3. Click 'Save in 1Password'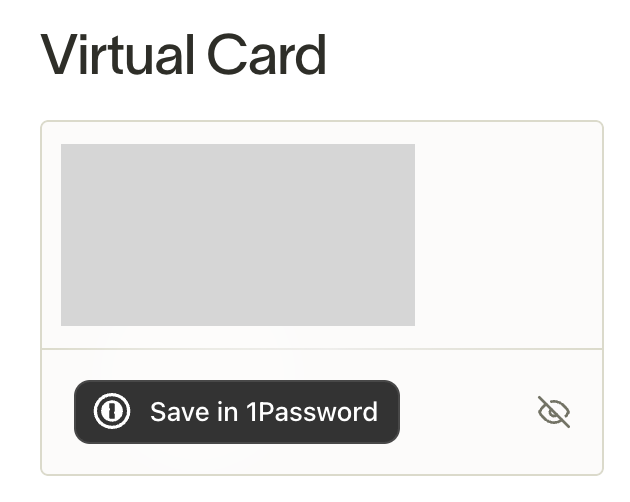 4. You'll be prompted by 1Password to save the card information under a specific folder (this choice is up to you)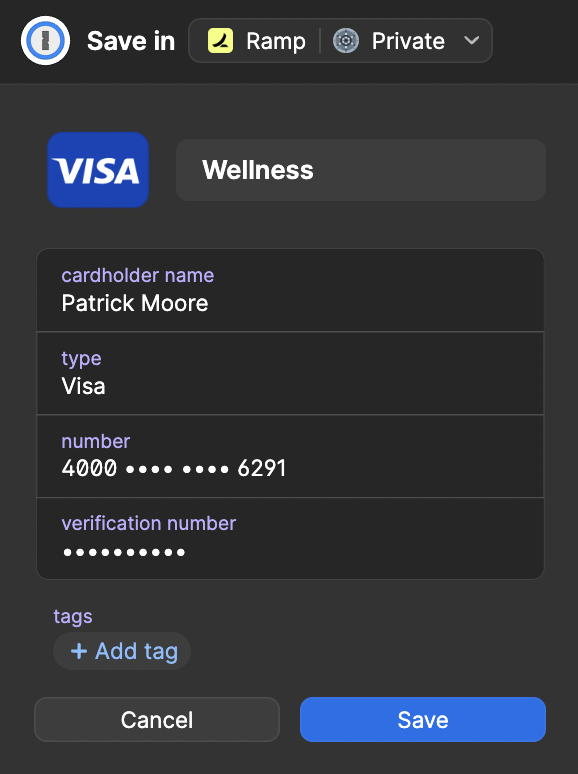 You'll now be able to find your card information by clicking into the 1Password browser extension.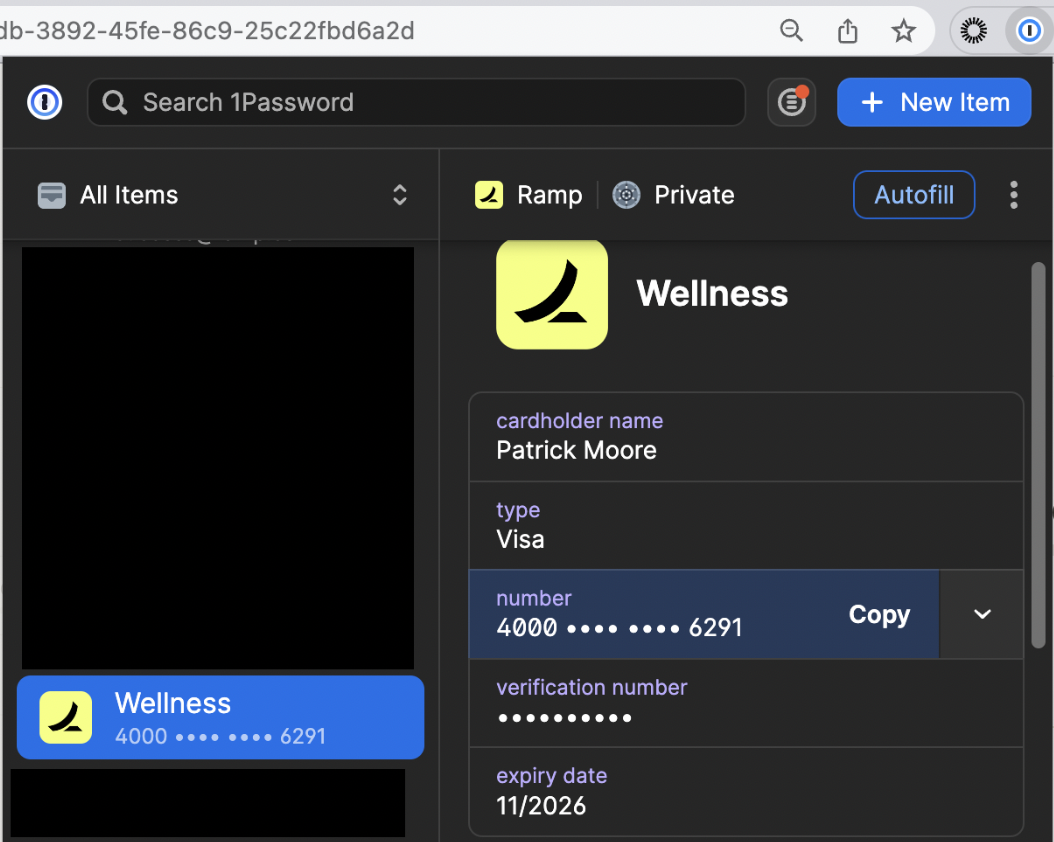 Lastly, to make things even easier, you'll be able to autofill your card details during online checkout.