Connect with your Accounting Firm
If you're a Ramp customer and you want to get your accounting firm connected to your account, you'll just need to send them a Connection Request.
First, log-in and then click the Company > Accounting Firms in the navigation bar on the left.

To invite an Accounting Firm to connect, click the

yellow Invite Accounting Firm button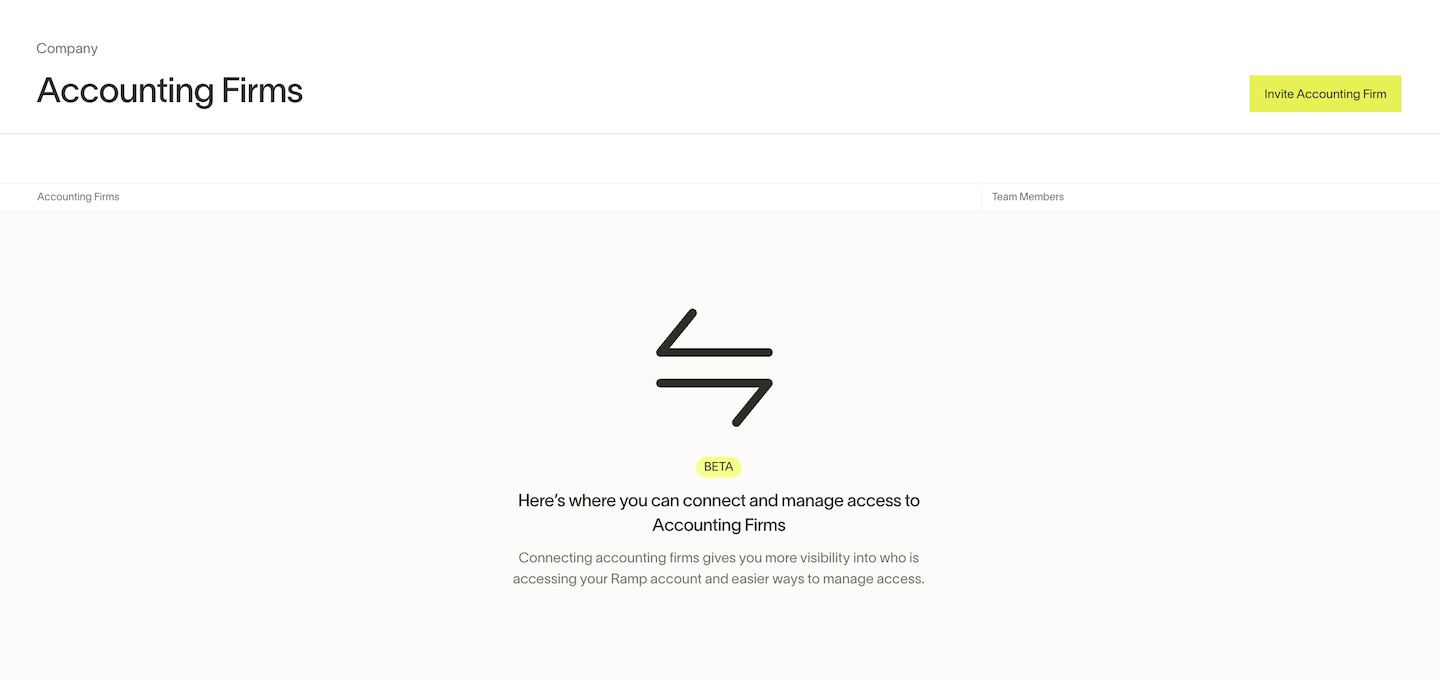 Enter in your accountant's email address (note that this will need to be associated with a work domain; domains like "gmail" or "yahoo" won't be accepted)

Designate the Allowed Roles you want your firm to have: Admin, Bookkeeper & AP Clerk, or just AP Clerk. Then click Send Invite.

Once the Firm accepts your invitation, they'll have access to your Ramp account.
Manage your Accounting Firm's access to your account
To see a list of all of the Accounting Firms that you have given access to your account, log into Ramp and then go to the Company > Accounting Firms tab.

To revoke access to an Accounting Firm, click

into the firm and then click the red Remove firm from Advisor Console button

To c

hange allowed roles / permission levels that an Accounting Firm has, click into the firm and then clicking the Change Allowed Roles button.

For example, you would do this if you had already authorized the firm with Bookkeeper roles only, but you now want to add them in as an Admin (or vice versa)

To see the staff assigned by the Accounting Firm to your business, click Company > People in the sidebar. Any users with access via the Advisor Console will be flagged with an "external" label.