The Ramp Advisor Console is a product built for accounting firms, to help manage their clients and staff that are using Ramp. With the Advisor Console, you can securely manage your staff on Ramp and the clients that they have access to.
Inviting staff members to the console
Advisor Console administrators are responsible for inviting their team to the Console. In order to do so, log in and then click the "Team Members" tab on the left-hand side. Then click Invite Team.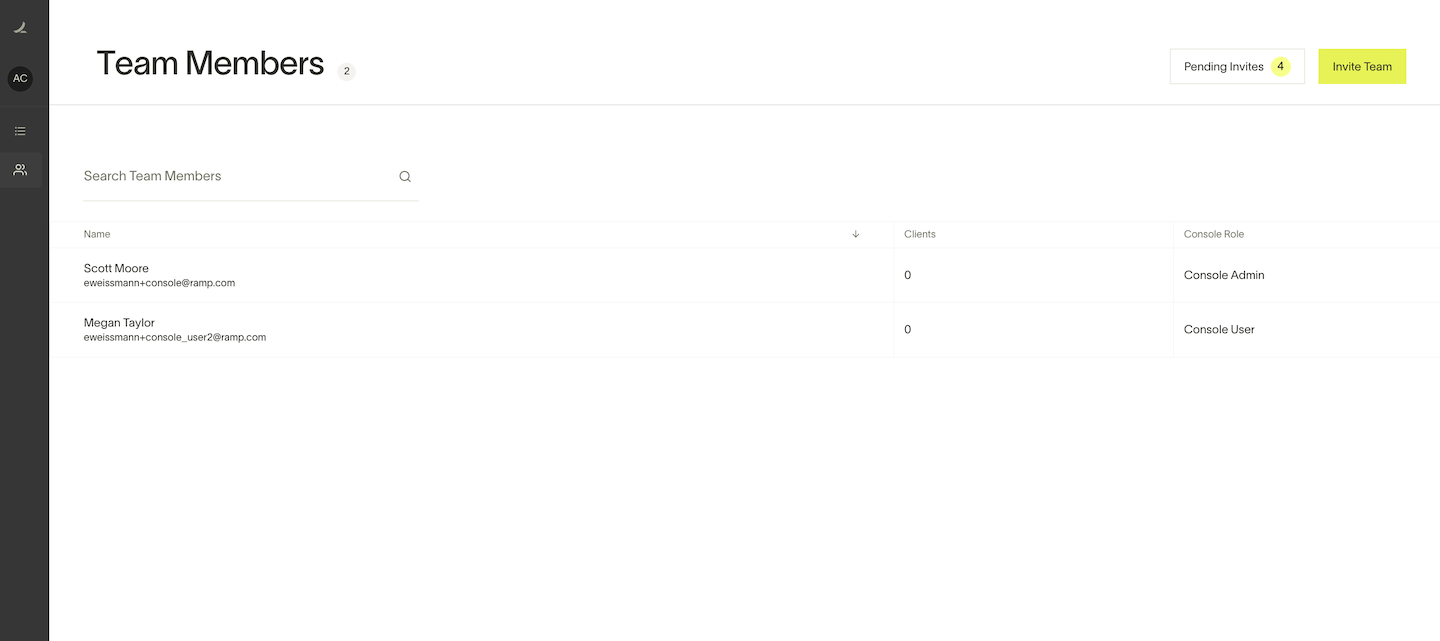 Designate whether or not you want to add in another Console Admin, or a Console User. To understand the difference between the two roles, go to "Advisor Console: Roles."
Click into either Admin or User, then enter in your staff member's email address and click Send Invites. The staff member will receive the invitation directly in their email inbox.
To check the status of pending invites, click Pending Invites on the Team Members tab.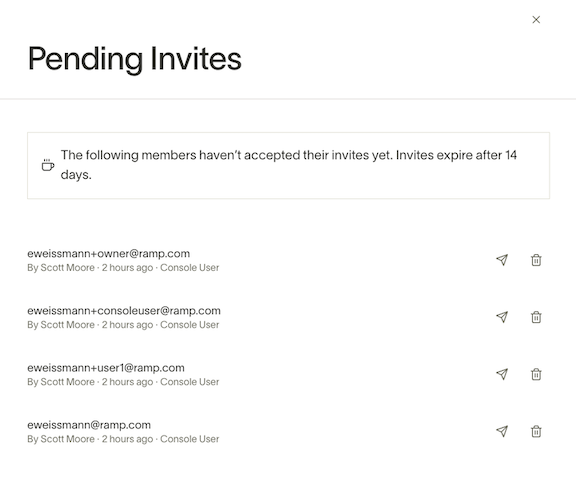 Once the staff member has clicked through the invitation and set up a Console Account, they'll show up on your Team Members tab.
Assign staff members to clients
Now that you have staff members added, you'll want to assign them to specific clients. (If you haven't yet added any clients, see "Advisor Console: Connecting Accounts").
To assign a staff member, click their name on the Team Members tab, then click Add [Name] to Clients.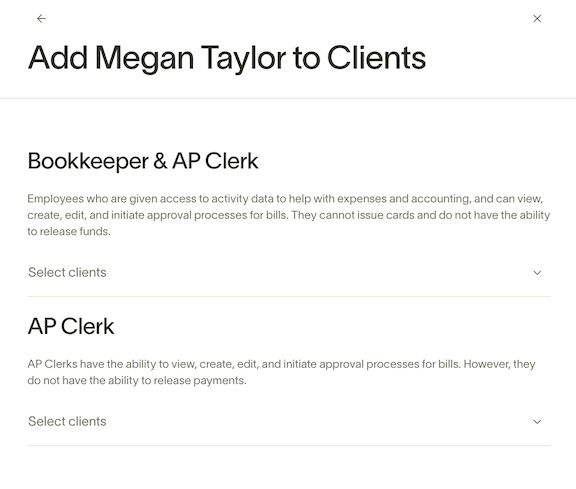 Designate which clients you want the staff member to have access to, and then click Add to Clients.
Once the staff member has been added, you'll be able to see it by navigating to the Clients tab, and then clicking into the Client. Now, the new staff member will show up!
If added by accident, or you want to remove the staff member's access, you can always click Remove Connection. This will revoke the staff member's access to the client.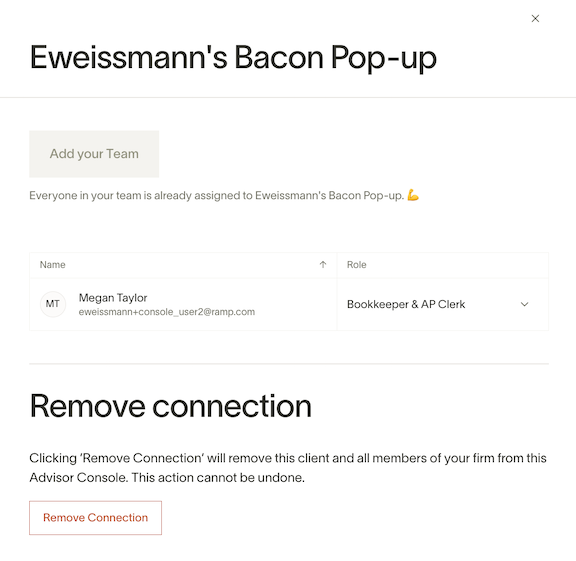 Once staff members have been invited to the Console and assigned to Client accounts, they can start directly working with Clients.
Learn more:
Advisor Console: Connecting Accounts