Inviting staff members to the console
Advisor Console administrators are responsible for inviting their team to the Console. In order to do so, log in and then click the "Team Members" tab on the left-hand side. Then click either click "Bulk Invite" or "Invite Team."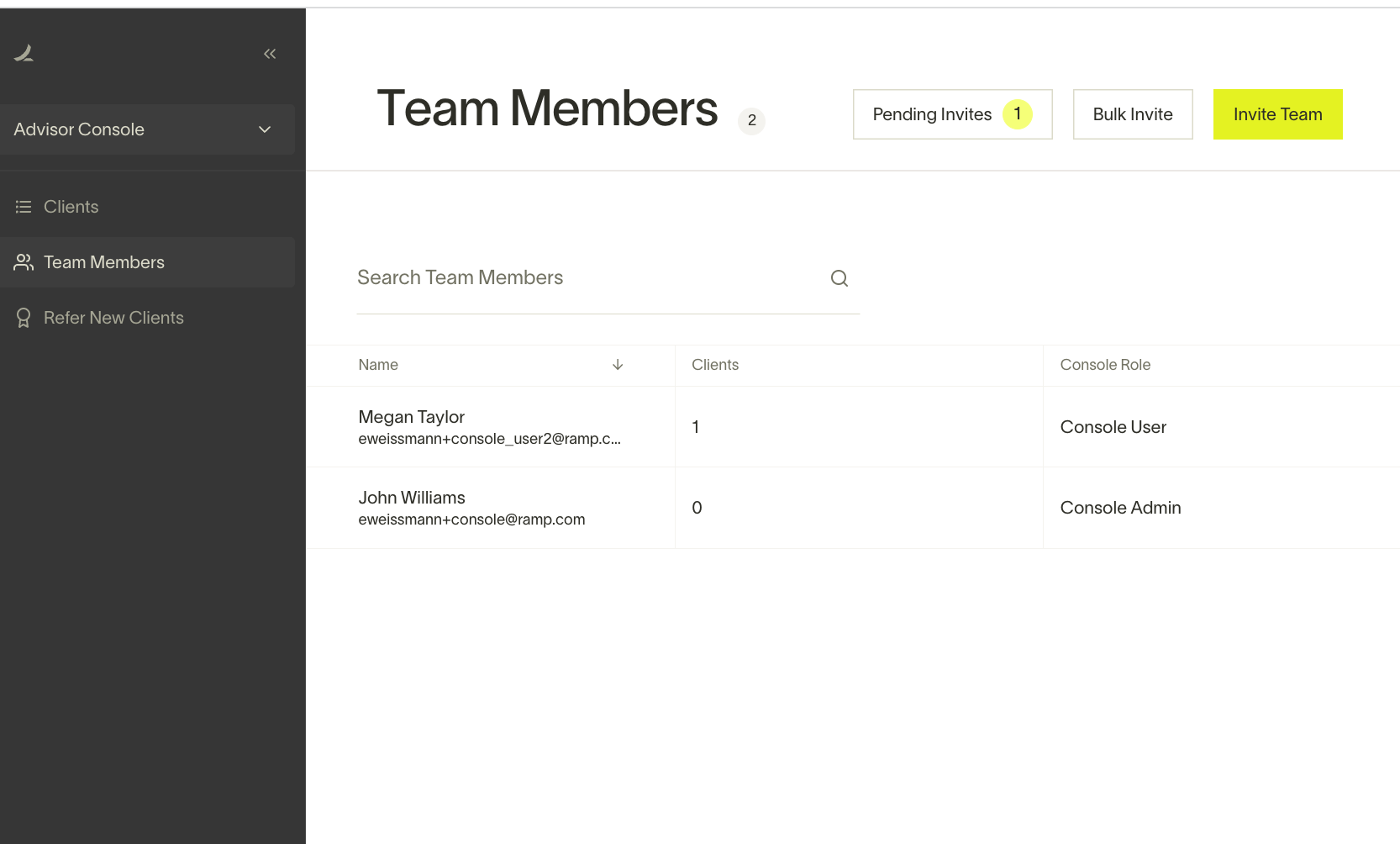 Bulk Invite
Click the Bulk Invite button to invite in all your team members at once. This works well when initially setting up your Advisor Console and have a lot of staff to onboard. First, download our template and then fill in a CSV or Excel file with your team members' emails and designated roles on the Console. There are two roles on the Console to choose from: User and Admin.
Upload your file and then click "Send Invites." The team members will receive their invites directly in their email inboxes.
Invite Team
You can also invite individual team members, one at a time. Click the Invite Team button to do so. Then, designate whether or not you want to add in another Console Admin, or a Console User. To understand the difference between the two roles, go to Advisor Console: Roles.
Click into either Admin or User, then enter in your staff member's email address and click Send Invites.
Check Invite Status
To check the status of pending invites, click Pending Invites on the Team Members tab.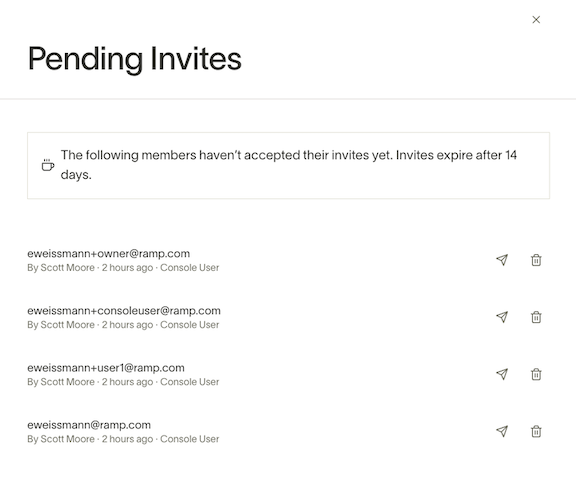 Once the staff member has clicked through the invitation and set up a Console Account, they'll show up on your Team Members tab.
If an invite has expired (over 14 days have passed since it was initially sent), you'll also be able to see that here, and have the option to re-send the invite.
Your next steps? Assign staff members to their respective clients.