What is the Advisor Console?
The Advisor Console is a Ramp product built specifically for accounting firms.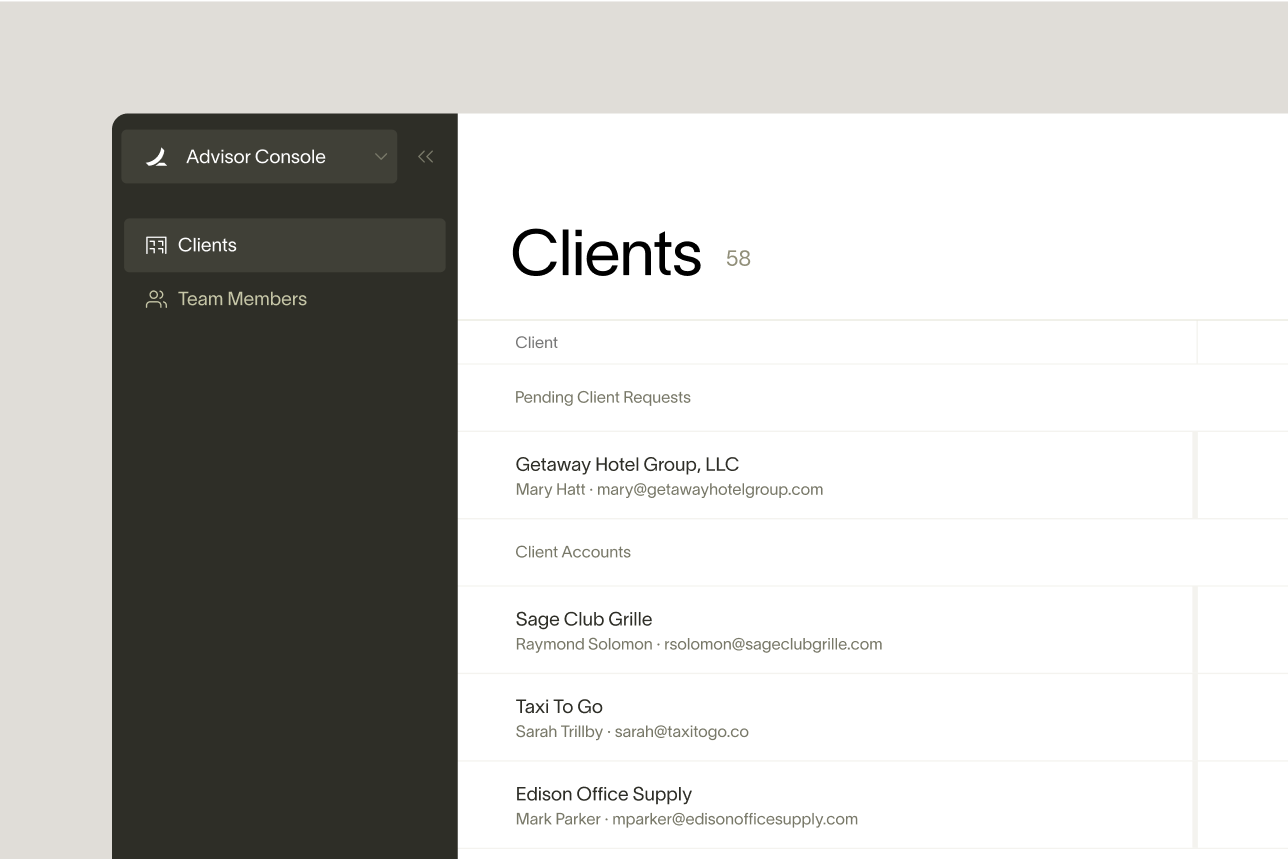 The Advisor Console gives accounting firms the ability to manage their staff on Ramp and assign staff to client accounts, according to the permission level the client decides to grant.
This creates more visibility into each accounting firm's access to every Ramp account, and will allow accounting firms to more securely manage multiple Ramp instances for their clients.
How accounting firms benefit:
Unified login: Have a single log-in to manage all your clients on Ramp
One platform: View all your clients in one consolidated view, and easily click into and out of client accounts via the console
Grant staff access: As an admin, add or remove your staff to or from client accounts that you have been given access to, and designate each staff member with a specific role. Each of your staff will also have a single log-in to gain access to the Console.
How Ramp customers benefit:
Easily connect: Invite your accounting firm to connect to your account with one click
Visibility: Monitor how many staff members from each firm is managing your account and what level of permission they have
Full control: Easily revoke access to specific staff members via your "People" tab