What is the Advisor Console?
The Advisor Console is a Ramp product built specifically for accounting firms.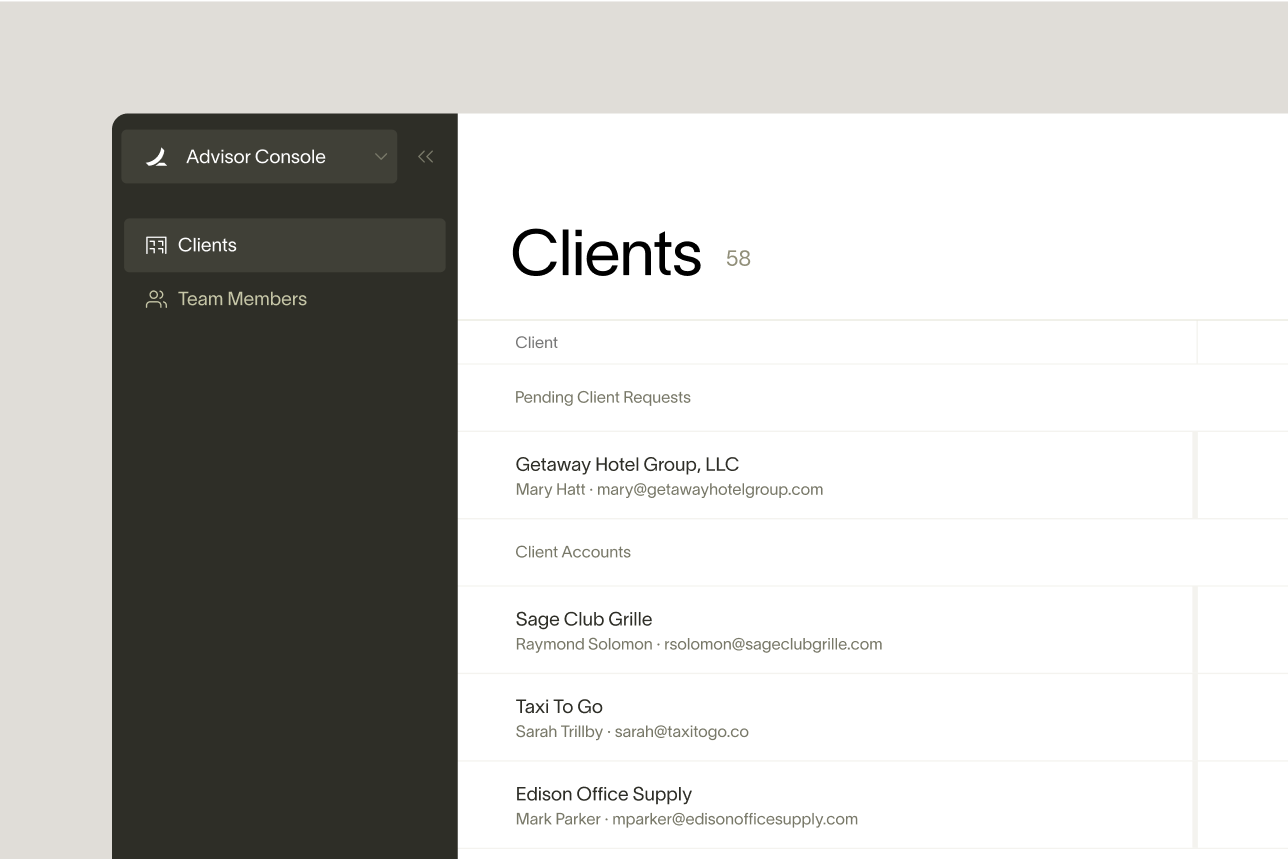 The Advisor Console gives accounting firms the ability to manage their staff on Ramp and assign staff to client accounts, like yours, within the permissions you allow. This creates more visibility into your accounting firm's access to your Ramp account and will allow accounting firms to more securely manage multiple Ramp instances for their clients.
How to initiate a connection request
Ramp Business Owners/Admins must initiate a connection request to grant their accounting firm access to their particular Ramp instance.​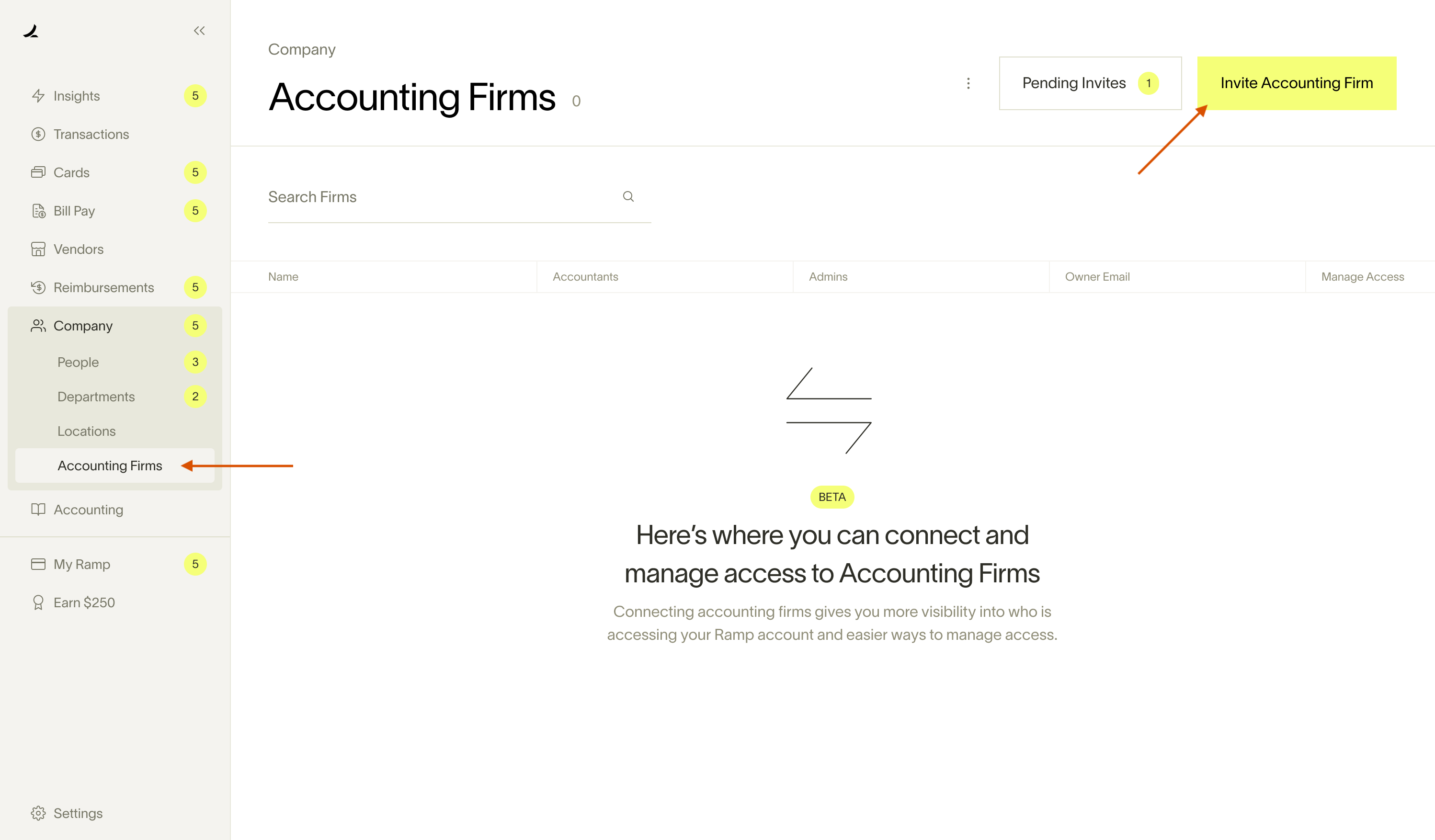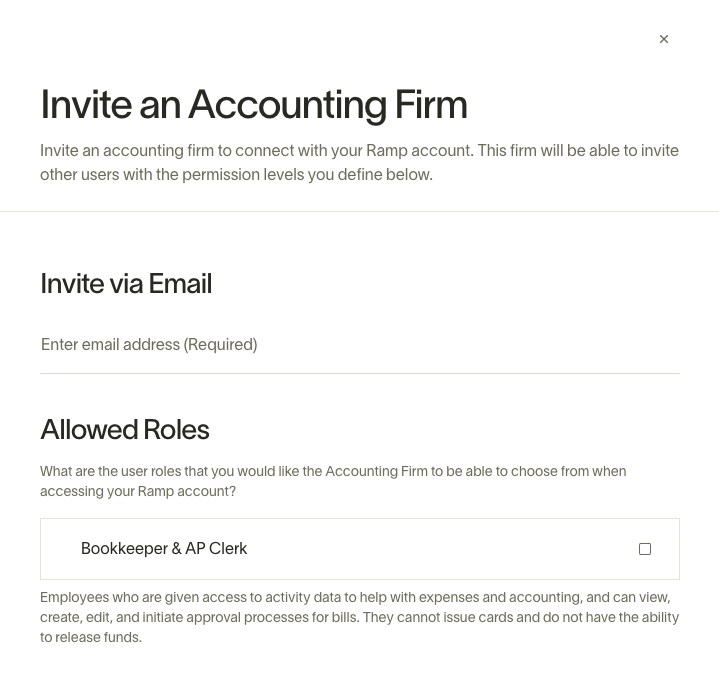 ​
To initiate a connection request, navigate to Company > Accounting Firms in the navigation bar. Click Invite Accounting Firm in the top right corner. Enter the email address of the accounting firm that you'd like to connect with, and configure which roles they will have access to.
Learn more: